15.06.2017
BEST GAME I HAVE PLAYED WHEN I WENT ON STEAM !!!!
So i didn't even know of steam or tf2 but tf2 is a really cool game that will take your butts in for the best ride!
So how to start of is really easy in this game, you are either Team Blu or Red.
(you would know why if you read the TF2 comics. I didn't read them)
So basiaclly what you have to do if you are playing is to kill the other team. there are a lot of gamemodes but i will talk about Attack and Deffend ( because it was the first thing i did when i played tf2) So when you are Blu you need to capture the points and kill the enemy so they won't get in your way. But they and you respawn so if you are a beginner then you can learn from your mistakes. If you capture all the points, Blu (your team) wins and red lose. HOWEVER, if you dont capture the points in time, they will win and you will lose. so sad D:

There can be a lot of P2P (pay to play which means they have a lot of stuff that can be bought in the TF2 store or in the community thingy. BUT they are A LOT better because they have played the games for like 200,000,000,000,000 years. (not really, but you get the point? right? ) So of course they will be a lot better than you if you just started playing about 000000000.1 second ago.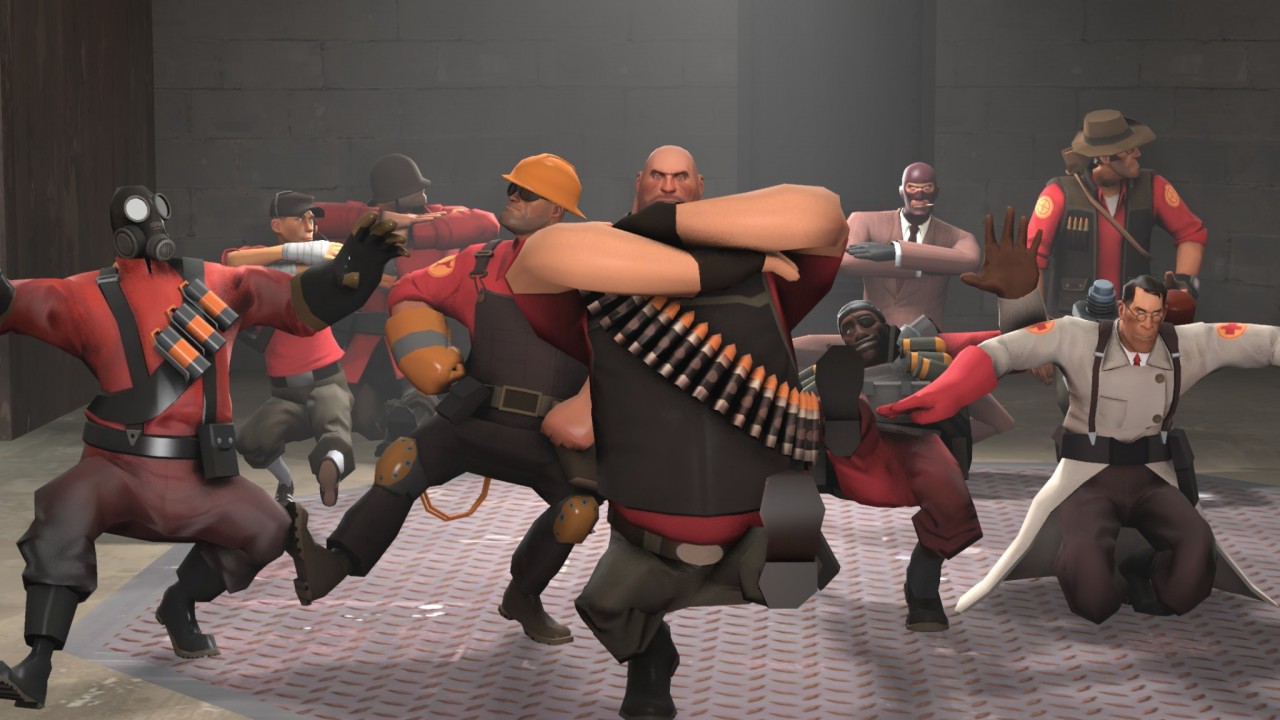 There are a lot of characters:
Scout
Pyro
Soldier

Demoman
Heavy
Enginieer

Medic
Sniper
Spy

But the character i want to focus on is....




HEAVY! Or Hoovy.

So heavy is a really likeable class, it is because he is really funny, and. Best of all
RUSSIAN. VODKA SANDVICH
So heavy has a minigun and a shotgun and fists for melee.
Heavy is slow because he is big but that doesn't mean he cannot be slav. He hass a lot of HP. he has 300 HP and he is really cool because... well there doesn't need to be a because!! He is too cool for that!

So you have probally see when i wrote "Hoovy". I know right. HOW CAN A CLASS BE @ CLASSES!??!?!?!?! ok calm down...
Hoovy is one of the best friends that you can find on the batte feild. for example. he gives you sandvich, COME ON GUYS!! HE GIVES SANDVICH!!!!! He can also taunt, depends if the person who plays him has any taunts. Hoovies have those cute af hats that look too cute to kill them. Here is a pic of a hoovu drawing
l
l
l
l
/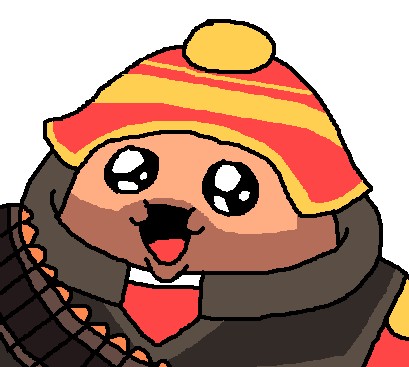 You might think, why is there such a thing as hoovy? well, it is because there needs to be peace in TF2 lands, peace. And hoovies are the ones who can do this. but you know why there isn't peace in TF2 lands?? Well, it is because...
OF 'TRYHARDS' AND 'F2P'S' (free to players)
THEY ARE THE ONES WHO KILL THE HOOVIES!
They are the ones who won't have peace in their minds.
They don't want us to be happy as hoovies.
Tryhards are those people who try really hard at a game that they won't accpet peace, they just want the kills, kills, kills..."why would they do that?" is it because they don't understand the fun and happiness in a game. Well.. it is fine to kill players because it is an FPS and it is a bloody game BUT. Don't let the hoovies die, don't let the peacemakers die, they are the guys who lets there be fun in a game...
please make this happen...
please...
Remember you can get
free random steam key