14.10.2017
My personal experience
I think the game itself is very self-explanatory, it can be improved by adding extra features like leaderboards and multiplayer experience. The tutorial seemed uninviting yet it was fairly easy to complete and the graphics could be improved more as they are still images which could have included realistic trees containing slight movement. Also within the background of the game, it could be more exciting if there were hidden surprises for example mini characters or animals hidden behind the trees etc. Currency details are very small which I don't think you can increase the size (can be an issue for visually impaired players) but in the game options, there is a colour blind mode which helps optimise in-game colours and icons. This can be a problem for those who buy gold as they may not see where their money is hiding.

I had a few problems when logging into the game but eventually, it starts to work for example when you enter your login details the server you have chosen must be registered to your account. This could have been improved if it displayed your character on a particular server to let you know which account you created your server on. The artistic skills on the characters look impressive but it would be more appealing if they were to have a 3d feature so that players can rotate the items they bought in the auction otherwise it may not be worth buying, however, auction items cost silver yet the tutorial did not mention the silver currency. Most auction items are expensive and without any idea of gaining silver it can be hard for a new player, however, I believe that the auction is for well-experienced players.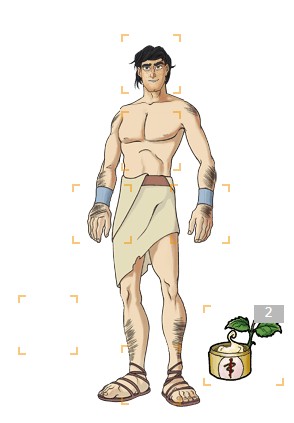 Overall the game Travian via Bananatic had a soothing vibe and provided notes as a help source rather than redirecting you to certain stuff. It has cool looking emblems which reminded me of the old Roman empire heritage yet it got me grasping for more options to play around with. A few adjustments could have been made such as including your character figure displayed on the main page before entering a server and having an ease of access to increasing the text size on some of the currency details, other than that the game was enjoyable and involved minimal knowledge whereby anyone can play exempting the fully experienced players on certain aspects of the game like the auction feature. Buying gold is set to a reasonable price so that you have a headstart with a fair advantage, however, there should be a place for purchasing silver.