16.01.2019
Crossfire, is it good
Crossfire (CF) is a first person shooters by SmileGate in Korean



The raid was released by VTC Game (In Vietnam) , maintained and developed from the beginning to the present. With great context, attractive gameplay, vivid graphics are beautiful and regularly updated with new objects, systems and characters. Currently Cf is still one of the choices of many gamers.



Crossfire is a typical shooting game in the context of a global scale battle between two forces called Black List and Global Risk.

Players will play as one of the above two members, join a team of up to 8 people and work together to complete scenarios with different mission requirements. Players can join one of the two sides and join their teammates in a fierce battle to win.



The reward for each game is the GP point (the currency in the Game) that the player can use to rent or purchase equipment for his character according to the number of GPs he earns in the game. match. In addition, after each game, the player also receives a number of experience points corresponding to the number of points earned in the game as well as based on the player's team winning or losing to increase the rank.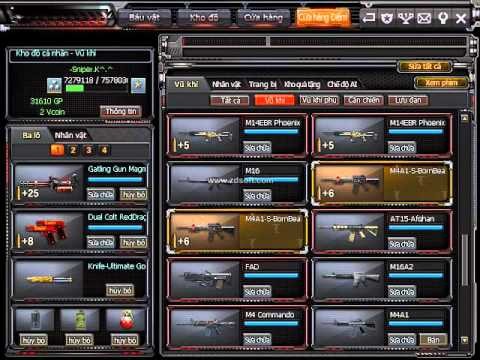 Crossfire game not only appeals to players with attractive gameplay but also impresses with grandiose weapons system. Starting the game, players will be provided with some basic equipment such as: Main Gun, Hand Gun, Grenade, Armor, Hat ...



Crossfire or CF have an impressive arsenal of firearms to melee weapons. Such as rifles (AK or M4A1) are the main units in firefights, occupying an extremely important position in Crossfỉe (CF) or MP5 machine gun line with fast and accurate shooting ability.



Melee weapons play no less important role in CF, players may not have main weapons, secondary weapons but melee must always have. In the FPS series in general and Crossfire in particular, the knife is considered to be the oldest and most familiar melee weapon. In addition, players can also choose wooden hammer, baloon hammer or axe as melee weapon suitable for you.



But the game toward Pay to win, defaul guns alway weak than mileage gun or VIP. powerful functions : reload faster, no recoil....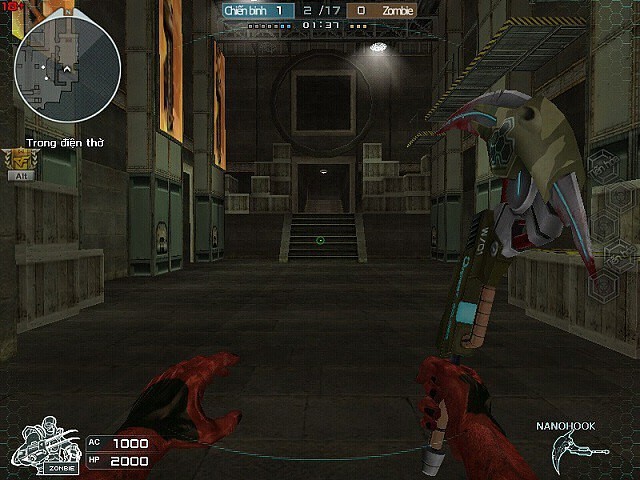 This is one of many game modes, it zombie mode you tryna survive in zombie apocalypse when the time run out or you turn into zombie:

If asked what is the most played mode CF, it will definitely be Zombie . Zombie is still preferred by the community. The reason is probably Zombie has become an extremely classic mode for the Zombie series, ingrained into the subconscious mind that Zombie players can hardly quit the old habit. In addition, in the parasitic mode, the dominance of the Terminator also made it difficult for passive-minded players, so Zombie is a bit healthier.

Or search and destroy (SnD) :

Being the official mode of CF Tournaments from amateur to professional, surely SnD is always the real battleground of this leading FPS game in Vietnam. Appeared from the first day of the game,SnD soon to be a CF and receive training day and night, producing countless gamers, talented teams for Vietnam CF community, reaping a lot success in the international arena. With the appearance of DF movement, ... then SnD becomes more popular, especially in servers such as Middle and High-end - where gather high-level and experienced players year in CF.