20.06.2017
Warframe : Getting started?
War frame is a game that you can play solo, online or even co-op with friends. In the game you are a robotic space ninja ( Yes, you heard me) from the first moment you get in you have a choice of 3 types of Tenno ( Game characters)

Excalibur-A sword master and high mobility (my choice)

Volt- If you choose this character you'll fell like a wizard with electrical powers Or ...

Mag - with telepathic powers. ( Not as cool as the other ones)

If your starting off you'll better choose Volt because the other two can be easily obtained however Excalibur is extremely good at fighting bosses with his forth ability.

Once you start off you'll get a couple of choice for your weapons.

First you'll choose a primary. Its a better choice if you go for the 'Paris' bow because its silent and has high damage but if you like crowd control use the 'Braton' SMG, it has good fire rate and damage.

For your secondary you can choose from kunai( Throwing knifes) that are silent and goes through shields or a pistol ( I forgot the name) which can go through armour and has good damage .

Finally but not least the melee weapon comes down to your own preference. would you like a long stick and wack your enemy or a Skana, A long katakana.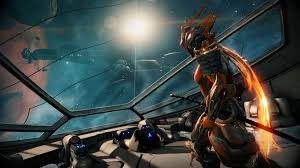 After a couple of missions and you have completed the tutorial you will be ready to get your second war frame.

Using the same warframe (Tenno) can get boring so i advice you to get a new warframe (Tenno)

I recommended getting Rhino if you want a tank style character that has a lot of health and high shield but low movement speed or get

frost - A snow type war frame meaning if anything gets in your way... Just freeze them! Unlike Rhino, Frost has higher movement speed ( not too much) but medium health and a medium shield.

In my game I got Rhino since he is easier to get and I like to tank my way through missions ( Also he looks cool)

However you do not have to choose these war frames , these were my first two i ever got and i never got disappointed

But if you really don't like these guys there are over twenty different types of warframes.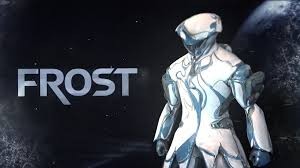 After you have gotten 2 or 3 war frames you are ready to play on your own ( Or coop if you wanted too)
And enjoy war frame for what it is. In war frame there is always things to do and places to raid every 40 minutes.
Also there is tons of weapons and customisation options to choose from as well.
Also with almost every single update there is a new War frame to choose from.
If you are just playing War frame for fun I recommend playing with your friends however if you are serious about the game then i still recommend doing missions with your friends so you can speed the mission up a lot quicker.
You and your friends can create a dojo and in the dojo you can build meditation rooms and duel rooms so you can have a friendly duel with your friends and releease all your anger upon your friend.
Thanks for reading my tutorial/ Guide on war frame and if you want video tutorials go to my channel on YouTube Jokerplayz or email me at
[email protected]
Good luck tenno