18.01.2018
Wizard101 - PvP and tips for free to play leveling up.
I have played wizard101 for a very long time, and have spent very little money on it. And by a very long time, I mean about 7 to 8 years. The game is very fun in my opinion and I think it deserves more attention than it currently has right now. But it has some bad sides, like how you have to buy a membership or crowns (ingame currency that you have to play with real life currency) in order to access more areas. And if you're free to play, then good luck leveling up and accessing more content. But today, I will be discussing about the PvP system in wizard101 and why it is my favorite thing to do. I will also be giving the free to play players a little advice on how to level up/unlock premuim areas without spending a single penny on the game. So I hope you're looking forward to that! (who am I kidding no one is gonna even read this thread lol). Lets get started!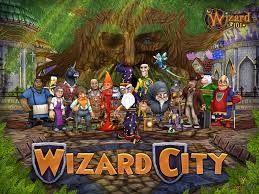 Wizard101 is a game where you interact with other players, play a role as a very important character which you will use to save the spiral (basically the universe of wizard101), or go fishing by yourself or with other players to keep them in a aquarium and brag about it to your friends (if you have any D: ) or sell them and become a gold billionare (gold is the currency that is easier to get and way more common than crowns). My favorite thing to do in Wizard101 is PvP (Player vs Player). I love to fight other players and completely destroy them and become a pvp warlord. There are 3 types of pvp matches: Practice, Ranked, and Tournaments. Practice matches are for fun and you don't lose anything nor gain anything from winning. Whereas ranked matches will give either give you a higher pvp rank, or drop you down to a lower one. Ranked matches are 10 times more intense than practice matches. Tournaments are basically ranked matches, but there's a leaderboard and you have to pay way more to get in it. In a tournament, there are a series of ranked matches, and each tourament has it's own unique and special rules. For example, there is one where every round, each wizard deals 10% more damage. Tournaments reward you way more than ranked matches, and vice versa, they can bring you down way more than ranked matches can. And they are 10 times more intense than a usual ranked match. That's all you really need to know about PvP. On to the last topic!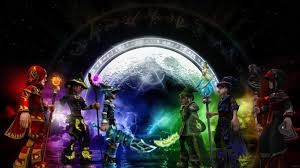 The last thing (and second thing) I will talk about is how to level up and unlock premuim areas if you're free to play. First of all, you can go to https://www.freekigames.com/wizard101-trivia and get a 75% on higher on 10 trivia's a day and gain 10 crowns for each, so thats basically 100 crowns a day! (if you're not lazy). Anyway, if you wanna level up fast other than unlocking exclusive areas and questing there, or if you're too lazy to do trivia. Then there is an exclusive thing in the game called house dungeons. There are 2 house dungeons that will give you a lot of experience; Winterbane Hall, and Midnight Sun Pagoda. Both of those have different tiers, and each tier gives higher amounts of experience. But in order to get those tiers, you have to be a specific level, so you don't get wrecked. You can find these house dungeons by going to the most rated houses, and I'm pretty sure at least one of them will have either Winterbane Hall or Midnight Sun Pagoda. Be careful though, you can only get experience from these house dungeons a specific amount of time, then you have to rely on something else to level you up so you can reset that experience thing and level up even higher by getting to a higher tier. But these house dungeons can bring you to a decent level for free to play players. So good luck! I hope you find this useful, because I used this to level up really high. Goodbye! (this is actually a serious thread unlike my first one) -bananaplayer123, your helpful guide