16.12.2017
Goodgame Empire - Pros and Cons Debating Why You Should Play
I would like to begin saying that this article will cover Pros and Cons of Goodgame Empire using both facts and opinions. In addition, I, Dippy, am by no means a professional reviewer nor expert at Goodgame. To begin, Goodgame Empire is a website sourced game that entails a medieval empire theme in which plays create and build up their kingdom. The games graphics and concepts allow all players to easily understand the game and grow their view on the game easily. This game entails fightings, allies, enemies, clans, kingdoms, and all aspects of what it means to truly rule a medieval kingdom (except politics and morale). This game has ranks, missions, and several guides to help the player immediately develop an understanding of how to play the game and what the objective of the game is. To conclude in this intro, Goodgame Empire is a unique game with creative features that are truly user-friendly. Below is an image of my kingdom when I was level 8 to show the basic features and imagery given to players early on.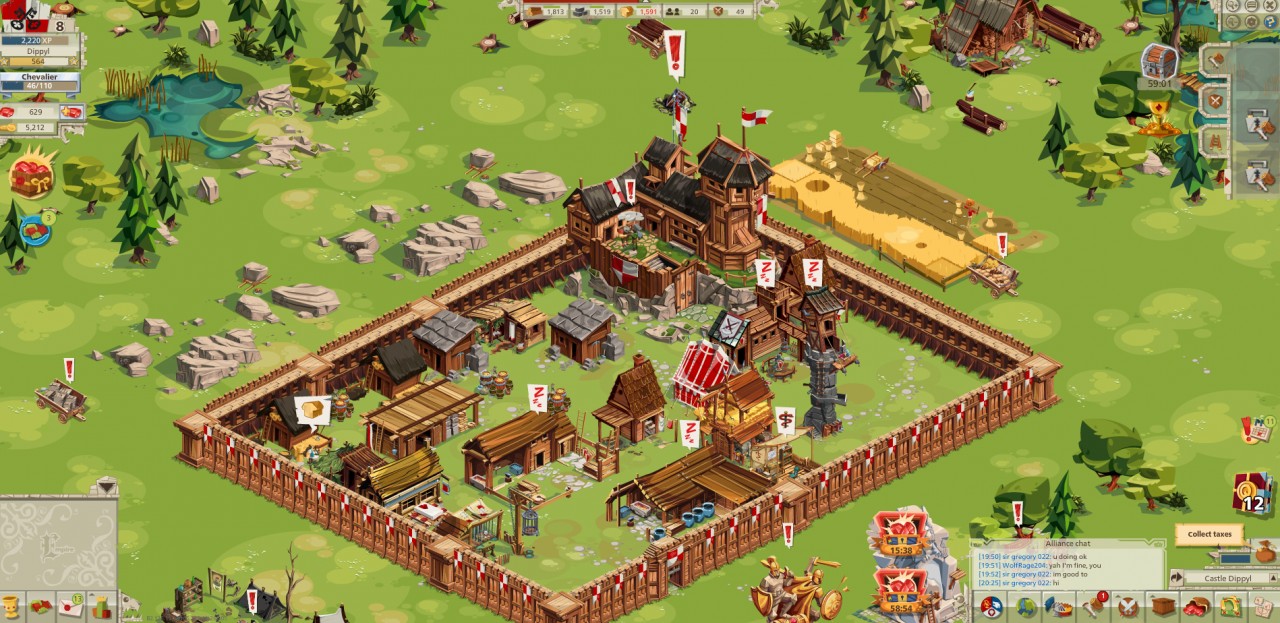 The Pros of Goodgame Empire:
The first Pro I will be discussing about Goodgame Empire is the above average graphics. These graphics show the developers dedication in their passion/love for their own game. This can also give you an incite on their work ethic, which will shed light on how often the developers are likely to add updates to their games. Another pro of this game is that Goodgame Empire offers quests. These quests are much like tutorials (they have that too), but their quests are optional and provide an incentive to complete tasks by receiving rewards and quests allow players to get an idea of the important actions they must do in this game in order to succeed in this competitive atmosphere against real life gamers much like themselves. A screenshot is provided below to show how quests are shown to be completed and how they reward their tasks (rewards vary base don difficulty of completed task).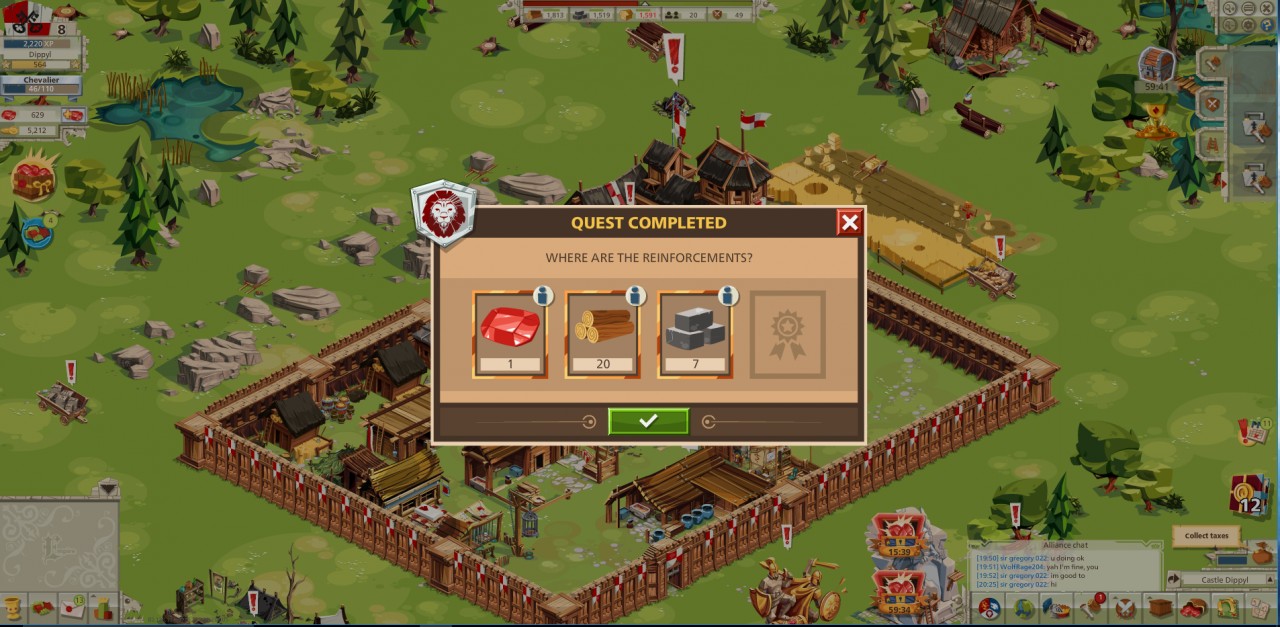 The Cons of Goodgame Empire:
The first Con I will be discussing about Goodgame Empire is the pay to win atmosphere. As most free-to-play games are, Goodgame Empire offers and almost forces you to pay for advantages in the game so that they may make a profit on the game. Out of many examples that I could have talked about for this specific Con, I will use the example of their "Ruby Quest." The Ruby Quest offers a massive, game-changing reward to the player, but the player can only receive this reward by buying 'gems' from the websites store using real in real life (IRL) currency. Similarly, players are offered an opportunity to receive a massive reward for completing all ten daily tasks. The first nine tasks entice the player by making this tasks easy for the player, yet beneficial to the developers. However, all of this mutual beneficial mood is completely obliterated by the tenth daily task's instructions. This tenth task, which is needed to be completed in order for players to receive the reward, is requesting that the players spend their currency (USD for example) on Goodgame's digital, in-game currency... Overall, I personally think that Goodgame is a game that should be played by all. The only cons that you'd find on this game are cons that can be seen on a mass scale in almost every free-to-play game. In sum, I believe that the Pros outweigh the Cons.