29.08.2017
MMORPG: Aion Positives and Negatives
Aion is a Free to play MMORPG that came out in 2009. This article will go over both the positives and negatives of this game. It is much like other MMORPG's, there are different classes and pretty much the basics of MMORPG's such as other players ,crafting, pets, mounts and of course like almost all MMORPG's it has micro transactions inside the game. Luckily the game is not pay to win at all. It is not a super hard game to get into so if you are new to MMORPG's it is a good game to get into them or just try them out to see if you like them or not. It also has enough to entertain people who have been playing MMORPG's for a while so there is nothing to worry about on either sides of the spectrum. One thing to not is that the graphics of this game is pretty amazing for being a free to play game.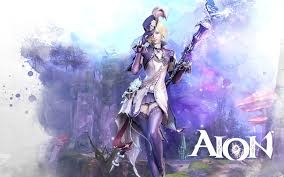 The game is a very pretty game chocked full of content for beginning players and players that are veterans too. Unlike some MMORPG's there is not a lot that is lacking. It has most of the things that MMORPG's are based off of and it really makes the game play full and entertaining. It also doesn't have too much and isn't confusing with a ton of systems or things that you have to keep track of and remember. One thing that may seem unimportant but I found really nice was the HUD of the game. A lot of MMORPG's are cluttered with boxes and popups everywhere that are hard to keep up with. Aion is very good with it's placement and amount of things on the screen. The game manages to be very unique even though it may seem like a very basic MMORPG on the outside. The community is pretty nice too and for being released in 2008 there is still a large player base.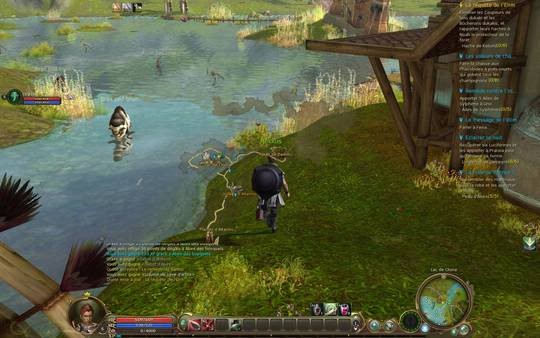 There is not a ton of problems with this game in my opinion. One thing that can be annoying is after you get to a certain point there is a lot of grinding needed to level up. This can be seen in so many MMORPG's that it isn't a super big deal really. Other than lots of grinding at higher levels and game play that sometimes can be a little repetitive it is a very good game. I can't find any major issues with it. In my opinion this game is one of the best MMORPG's out there. It stands up super well for a game that came out almost 10 years ago, graphics are still good and there is still a good amount of players that some older games lack. If you are looking for a new MMORPG this is a very good one to try out. If you have a good amount of free time considering that this game can also be very addictive. Give it a try!