19.12.2020
This game very easy to get Equipment
Hello, I'll tell you about get Equipment in Honkai Impact.
I've played this game for about 2 years, so think I can share my experience about this game. Like other RPG Games, we need have great Gear/Item to support our Character. In Honkai Impact, we need Good Stigmata and Weapon to compete with other players. For Wealth Player or we called Whale player, it is so easy to get Best Equipment, but for free player? Now Honkai Impact have so many ways to get good Equipment which can compete with wealth player or Pay to win player.
In Honkai Impact, there are only two types of Equipment, that is Stigmatas and Weapon. Weapon is weapon that are like another games generally and Stigmata is like armor that give various buff.
So, the main ways to get Best Equipment is from Gacha or Crate. But since we are free players, we can forget about gacha for now, because in Honkai Impact there are other ways to get Best Equipment. that is change Stigma resonance, Elite Works in BP Shop, Craft, and Bounty Mark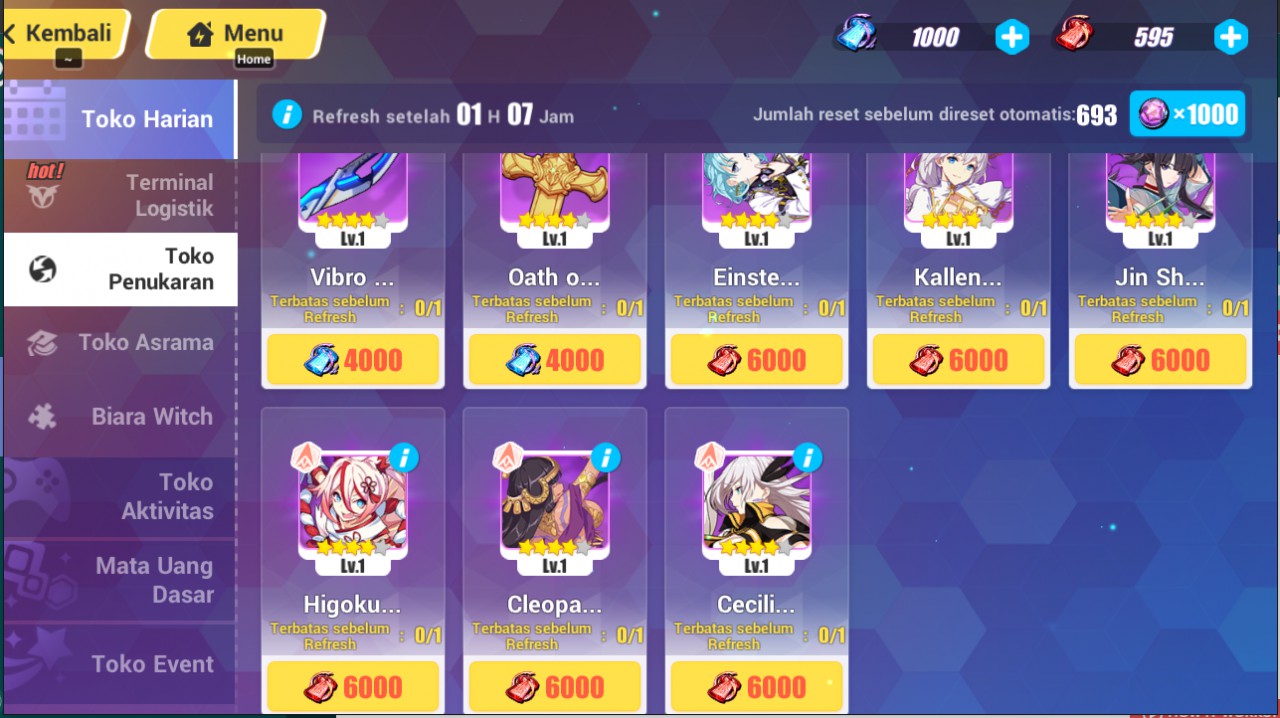 Stigmata Resonance can get from Open World every week or Salvage Stigmata (if we have bad stigmata, for bad luck players). Stigmata Resonance is Mysterious item exchangeable for stigmata at the Exchange Store.
In BP Elite Works, we Exchange Fallen Crystallum or Lucion for Stigmata and Weapon. Both can be get from Reward BP. After we finished Daily tasks, we can get BP Rewards. Equipment in BP Elite Works, reward types and quantities are refreshed each season.
On Craft menu, we can see a variety of Stigmata and Weapons. Each Stigmata or weapon need different materials.
And the last is from Bounty Mark, I'm very like farming Stigmata and Weapons from this feature. Because, we can easily get Very great Stigmata and we can get very fast. Bounty Mark is a co-op experience where Captains can use Bounty Files to set up a room and team up with other Captains to face tough battles and gain rare materials for equipment crafting.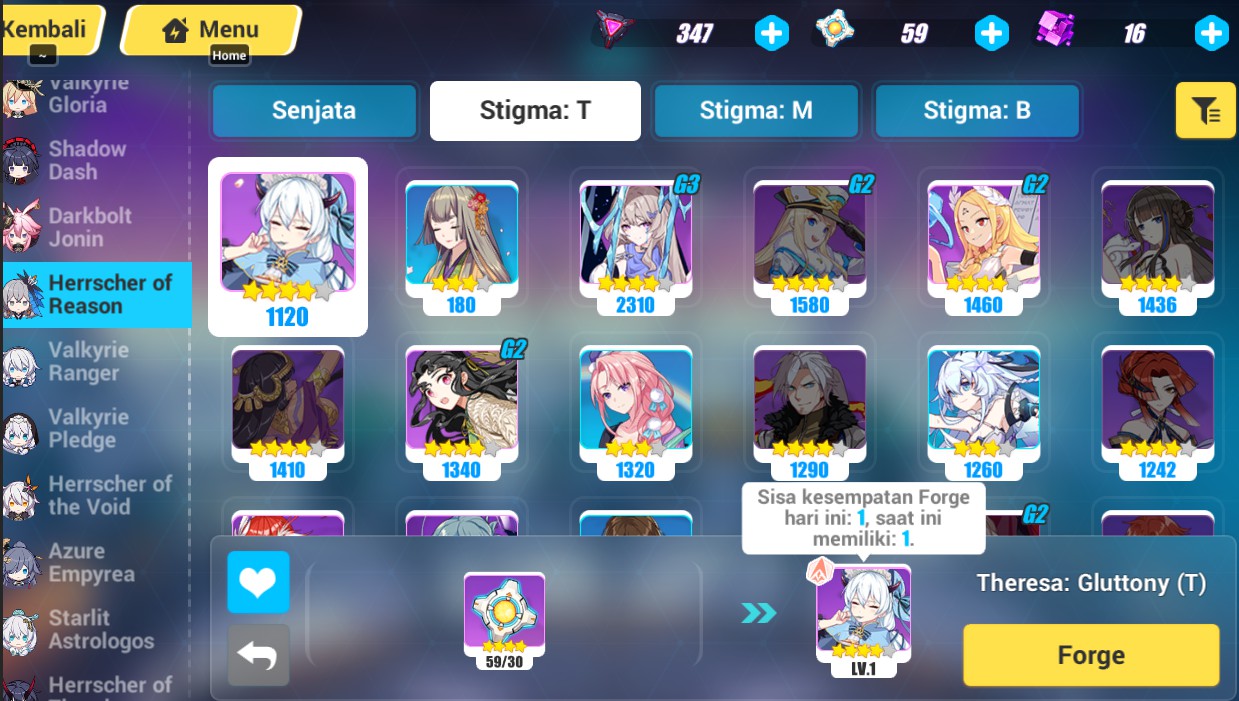 Indeed, for free players it takes time to get best equipment (5 stars equipment), but that's all we can do and hope that our gacha can be better for next time. I thought we can compete with other pay to win player, we can we just need to try harder to get the materials needed to make the equipment. Don't worry if your account so bad, you just need spend your money to get what you want (LoL). No, I'm kidding. Honkai Impact not only need best equipment, but need skills too for get high place or high ranking. Try hard for reach high ranking and we can adjust to our gameplay and make a suitable equipment arrangement for our gameplay.
If you want play Honkai Impact or have played but find it difficult to compete with other players, you can use my guide. And I'll explain in more detail about some points how to get best Stigmata and weapons. So don't afraid to try this game, because this game very fun. They have lot of Stigmata with Cool Art and weapon with beautiful style.
Thank you