24.03.2018
bleach online a MMORPG
Located in the manga world created by Tite Kubo, Bleach Online / My Bankai is a scripted browser-based MMORPG that is completely free to play and features many characters, themes and stories from the animated series.
The game is a group development MMORPG where players must work on improving the members of their group and their equipment to fight their enemies.

Victim of a previous battle you were seriously injured and saved by Captain Commander Yamamoto,
after having slept for 1000 years upon waking your memory is foggy and you do not remember who you were in your past life. Sent to the human world, you meet Ichigo and his companions, but quickly you are caught in a devious plot that plunges you into the world of pariahs and rebels.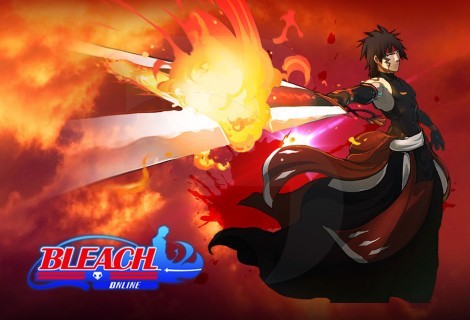 The gameplay consists of building the player's group. The hero of the player and main member of the group, will meet new characters throughout his journey and recruit them to join him in the battle against the spirits of the shadows.
Players must level their group members and acquire new equipment and skills to improve their combat power so they can fight more awesome and challenging enemies through a variety of different JCE features.
Combat is an automated system where players are responsible for equipping members of their group, upgrading them to gain new skills and strategic positioning using the training function. When a player starts the fight with an enemy, he has no control over the course of combat from this point and must rely on his strategy and tactics as well as on the qualities of the group he has applied to create and develop. Both groups take turns taking turns until there is only one winner. After winning,players are rated according to their combat performance and earn rewards based on that rating.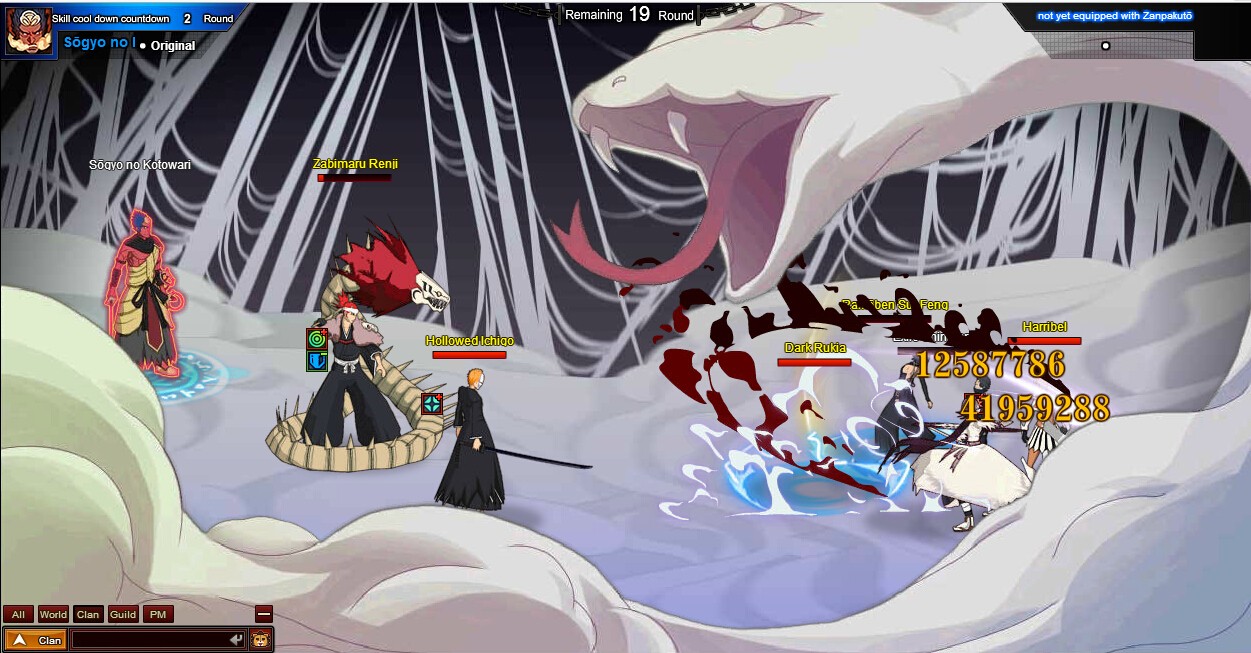 There are a number of JCE features and zones in the game, including instanced zones that take players through the Bleach scenario and are accessible once players reach a certain level. Players also have access to the Trial Tour, that activates different realms as players reach a certain level; each kingdom has five different stages that must be completed in order to gain great rewards. Players can also try Soul Hunt and search for wandering spirits seeking to escape the ghost realm.

Players can earn new items and equipment by completing quests and engaging in the JCE. But there are many other ways to earn rewards, such as the daily login system where players are rewarded for simply logging in each day, which encourages players to come back into the game all the time.
Players can also earn extra money to purchase items by attending the Numa class where they are asked questions about Bleach with multiple choice answers.