10.08.2021
Fortnite Season 7 Update Tech Review
Season 7, with the slogan "You Better Watch Out", is the seventh season of Fortnite: Battle Royale which started on December 6th, 2018 and ended on February 28th, 2019. The supposed end date was on February 14th, 2019, but was postponed by 2 weeks due to Epic Games' holiday break.BATTLE STARS ARE BACK
In this season, Battle Stars return to the Battle Pass with a fun new twist. Every time you Level Up, whether by playing and completing challenges to earn XP or buying a Battle Pass Level with V-Bucks, you'll earn 5 more Battle Stars. Use your Battle Stars to claim a suite of awesome Battle Pass rewards in the order you decide!
YOUR BATTLE PASS REWARDS IN YOUR ORDER
With the new Battle Pass, cosmetics are no longer tied to reaching specific season levels. Instead you'll earn Battle Stars when you level up, and can exchange them to claim Battle Pass rewards in the order you decide.
As you earn season levels and claim rewards, more pages of the Battle Pass will unlock, offering new reward options to choose from. Want to claim the Abduction Contrails on Page One straight away? No problem. Or would you rather hold on to your Battle Stars and level up more to open Page Two and snag a new space-age Lobby Track first - the choice is yours!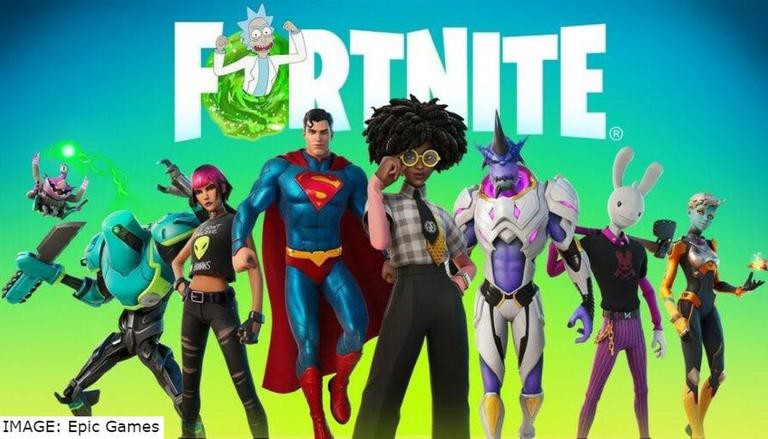 The theme revolves around the Holidays, especially Christmas.
By purchasing the Battle Pass, players were given early access to Creative mode, 1 week before everyone else on December 13th, 2018.
You can find the full list of cosmetics released in this season here.The Start of Something New
Season 7 started a new storyline, separate from the storyline that had been happening since Season 3. The Iceberg spotted in late Season 6 collided with the island bringing a brand new area to the map.
A few holiday outfits were watching TV in a cabin when they witnessed this happen. Though, at first excited, a battle-hardened Santa Claus and several Slushy Soldiers appeared on top of the iceberg and declared war. However, this war wasn't due to the people of the island. It was due to an evil Outfit named The Ice King who lived in Polar Peak.How did it End?
A volcano appeared from the ground taking down Wailing Woods and Lazy Links, and made a new biome that began Season 8.Battle Pass
The Battle Pass costs 950 V-Bucks, like the previous seasons. This Battle Pass first introduced wraps into the game.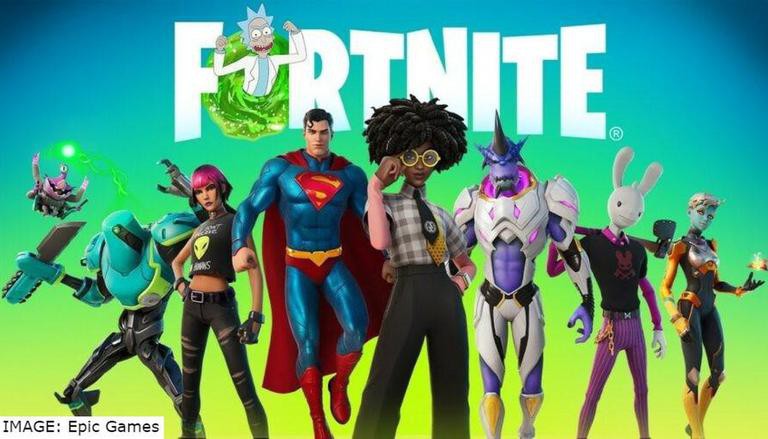 The Season 7 Storyline
Shortly after, A.I.M. found a girl named Lynx and invited her to live with it at Frosty Flights, a new base that A.I.M. had setup. Meanwhile, Tomatohead and Durr Burger continued their food war by setting up shops at Retail Row.
The Iceberg started to melt, revealing a sword named the Infinity Blade, owned by the Ice King. Players could use this sword as a melee weapon. However, the weapon was vaulted due to it trashing a million dollar tournament. It can be assumed that Ice King lost the sword.The Ice King Event
Some time after that, a weather warning and a countdown appeared on all of the TVs in the Island, around that time an Ice Sphere appeared over where the sword used to be, on Polar Peak, and after a while, it was possible to see that the Ice King was inside the Sphere. On January 19th, 2019, the Ice King broke out of the sphere and covered the entire Island in snow.Continuing On...
Later, the evil Prisoner (unofficially named The Fire King) broke out and began melting all of the snow off the map. After doing so, he started summoning earthquakes which eventually caused huge cracks to form on the island. The Fire King took refuge in Wailing Woods where it slowly began to decay and burn due to his powers. A final crack destroyed one of the buildings in Tilted Towers (again) and caused a huge heat wave.