28.01.2018
Goodgame empire: a good mmo
Goodgame Empire is a wonderful strategy browser game offered by Goodgame Studios, completely integrated into Italian, presented by a respectable graphic designer. Your aim will be to manage a castle and the territory in which it resides, building buildings, fortifying the walls, giving a job to the citizens and enlisting soldiers ready to defend and attack.

This is an excellent strategy game, of all the dynamics of the case and of an above-average technical sector. Visually speaking the best of its kind, thanks to original stylistic choices and a bizarre use of colors and textures.

You will start the adventure by helping a friend / advisor to win a battle, joining your forces and crushing the enemy. In this way you will be guided during your first fight and you will learn how to manage men in combat. At the end you will be elected knight and you will be entitled to your castle and territory, within which you will initially be helped by the councilor who will show you everything you need to do. You will learn how to build buildings, recruit soldiers and produce resources. The latter will have a very important aspect as usual, so you will have to take care of building all the buildings necessary for the collection of wood, food and stone.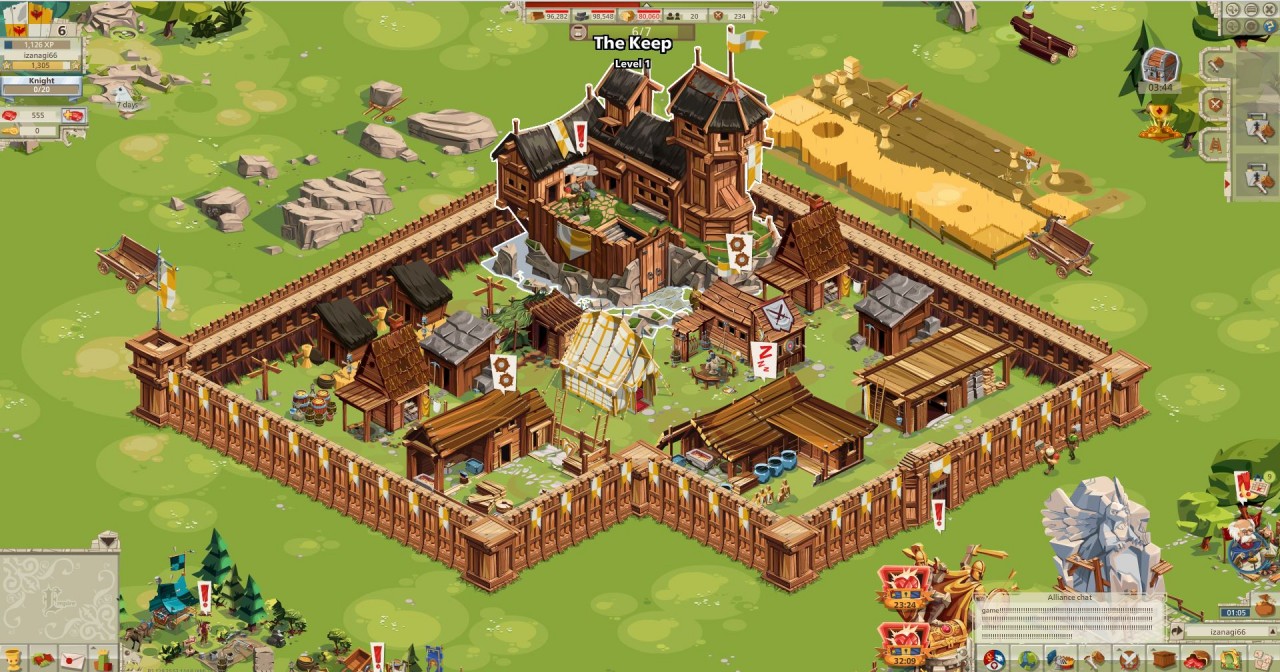 Graphically colored, fresh and modern, with absolutely original stylistic choices, carefully designed polygonal models and an almost impeccable texture detail if not for some moving elements. You can play in full screen and fully enjoy the visual quality offered, with the ability to zoom in on the territory and citizens to watch their everyday life, while walking quietly inside and outside the walls with their tools of the trade.

A dynamic and fun graphic sector, colorful and suitable for every age group, although the realisticity has been partly put aside to leave room for a more original and characteristic result. The fights show no animation, even if the management of the soldiers and their interfaces are very accurate, as well as being clear and intuitive from the first moments of the game.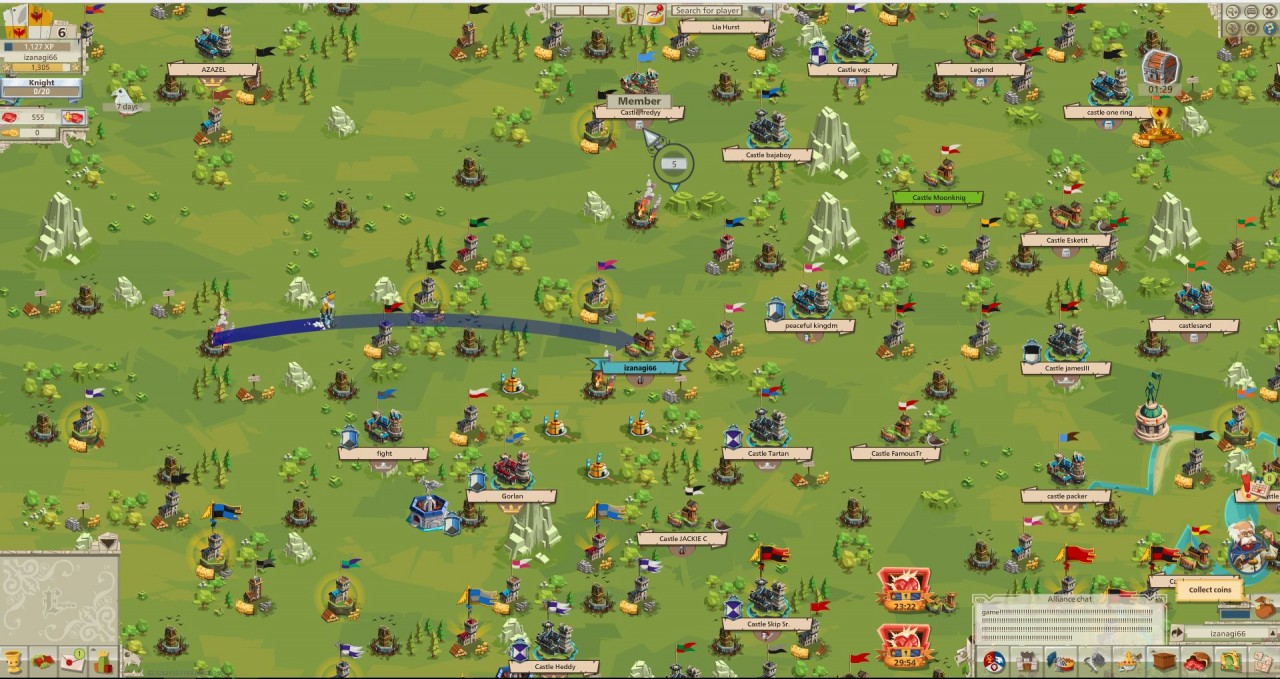 Typical gameplay of a strategy browser game, with a simplified territory management system to the maximum and fights that will take place automatically following the arrangement of the various combat units. Waiting times are almost always more than acceptable, which allows you to play safely and without necessarily having to wait for endless waits. The councilor and your first general will follow you for a long time, advising and guiding you step by step in the construction of your city, in the conquest of the first territories and in the defense of the walls from external attacks.

When you are sufficiently capable and stable, you can finally manage your resources as you consider it most appropriate, strengthening the most interesting structures and attacking all the enemy villages you want. Obviously, in addition to war there are less cruel and dangerous ways to increase their power, such as diplomacy and the ability to enter into beneficial agreements with other players willing to make alliances and help in return for some favor. In this way you can create a network of solid and lasting friendships, able to repel attacks from any enemy.