20.10.2017
Way's to earn money in Grand Theft Auto 5
I'm gonna be telling the easiest and quickest ways of getting money on Grand theft Auto 5 and earn a lot, I mean a lot like your able to buy your self-new weapons and vehicles and maybe a yacht. The ways of getting money are robbing a store, join a job, do a heist, sell vehicles, racing, shark cards, V.I.P jobs, doing daily objectives, Grand theft Auto 5 Weekends (gives 2x cash & 2x EXP), etc.
Now I'm gonna tell you the ways of earning money on Grand theft Auto 5. Then you could tell your self which one could be the best/worst ways of getting cash quickly.
GTA Weekends - These events are usually announced on a Friday-Sunday (duuuh weekends) and they often include increased
RP
and Cash earnings/rates, such as double RP and double cash from certain jobs, certain races, deathmatches and more!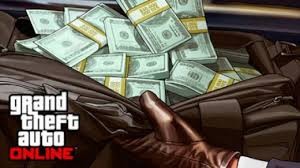 Shark cards - Obviously buying shark cards is only a viable option if your cash is burning a hole in your wallet, but nevertheless, this is clearly the fastest and easiest way to make money in Grand theft Auto 5 online but its like you give them money to get in-game money. ( I don't recommend because there are other ways to get money in-game )

Daily Objectives - There are three daily objectives that when completed earn you a $25,000 cash. These tasks are usually very short and easy to be completed. Doing these daily objectives every day can net you $175,000 per week.

V.I.P Jobs - This thing is kinda new to me but it's a choice of making in-game money not the best way but it's still cash. This can be a really fun method of making money with friends. Doesn't give a lot of cash but it is fun to do them!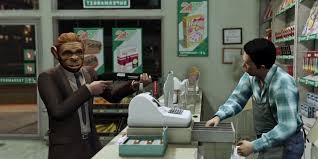 Robbing a store - for robbing a store you can expect to walk away with $950. Not able to get a lot but it's a fun way of getting cash when the LDPD chasing is chasing you when you are on a robbing spree.

Heist - You cannot host a heist yourself until you purchase yourself a high-end apartment, so you'll buy an apartment to earn money. But when you finish the heist with your buddies you could get a HUGE amount. So this is worth buying a high-end apartment. The key to complete heists efficiently is having a good team.

Join a job - Jobs are the most normal money making method in GTA Online. The better you perform in the Job, the more cash and RP you will earn. This is a good method because some jobs you might be Grand theft Auto weekend so you're able to get 2x cash and EXP.

Here are the most common ways of getting money!