21.04.2020
How YOU Can Get BETTER PING In LOL? (Also works in EVERY ONLINE GAME) pt1
Hello Friend how are you? I hope YOU are wonderful, I am ELcesaR (I had not written an article for a long time, how good it feels to come back), today I bring you a tutorial on how YOU can improve your ping in League of Legends and that is that lately the game You have had several server failures that cause lag. This is because since there are many people (around the world) at home playing LoL, the servers have been saturating a lot, so many games that create at the same time generate a lot of lag, but today I bring you the solution to this problem, so that without further delay we start.
Note: As you may have already noticed, this is part 1 of several tutorial articles on how to improve or lower the ping, in this part I will teach you how to prepare and (OBVIOUSLY) the tricks that I am going to teach you, which in this case are the more basic and simpler that will make YOUR ping improve 50% of what it was before.
Note 2: I am not responsible if YOUR computer explodes or is damaged, hehe xD.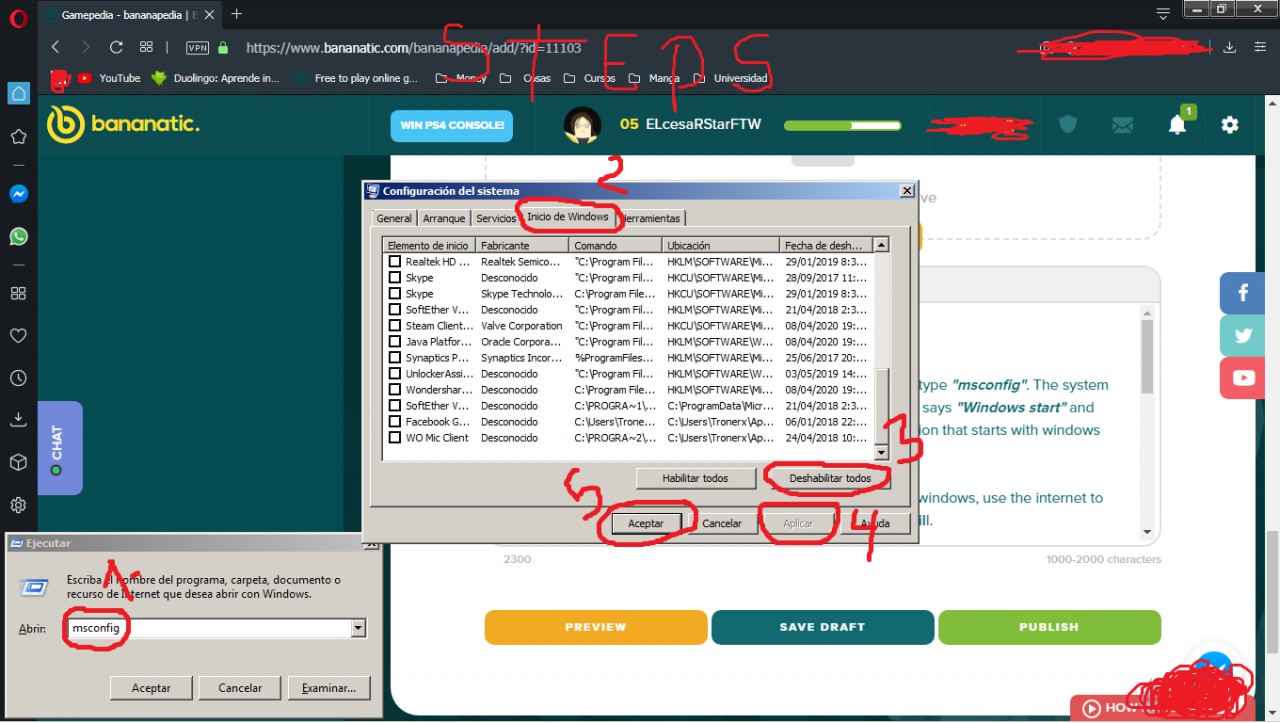 PREPARATIONS:
1- Clean and Optimize YOUR PC
With Clean the PC, I do not mean that you remove the dust from it, I mean that you must permanently remove those trash and temporary files that are left every time you install a program, connect to a network, etc. The easiest, fastest and most profound way is using CCleaner (I am not sponsored by piriform), just install it, open it, run CCleaner and voila, clean.

Now to improve the performance of the PC, what you will do are 2 things:
1.1- You remove the visual effects from the windows (I am not going to delve too deeply because I think that this step is known by many people and if you do not grant it, search YouTube how to remove the visual aspects?)
1.2- Defragment the Disk, Search in windows: Defragment the system, open it and then click Defragment Disk, this step is very useful, since it helps you to order all those files that are disordered on the system.
2- Create Backup
This step below is very crucial, for the following tutorials, since if something bad happens to YOUR PC, (and it's not my fault) this way you can recover everything you lost. What you have to do is:
Computer / properties / system protection / choose the disk you want to backup, then click on create, name the backup, accept, expect the copy to be fully created and ready for action.
(I have windows 7, that is the route that I do)
AND NOW...GET READY FOR THE NEXT BATTLE (Tekken hehe xD)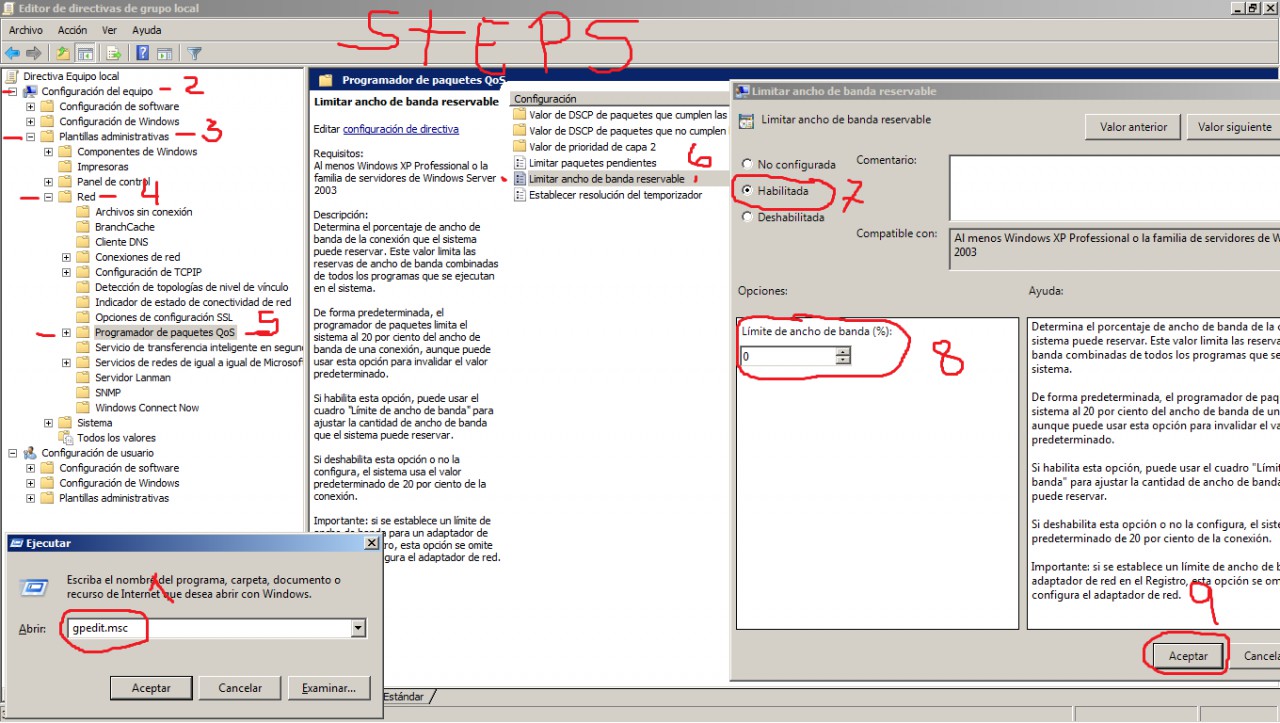 Disable processes that start with Windows
On the keyboard press windows + R (windows logo key) and type "msconfig". The system configuration window will open, you quickly go to the tab that says "Windows start" and click on disable all (of course, if you want to leave an application that starts with windows such as antivirus, it's perfectly fine).
In Summary: There are some applications that when starting windows, use the internet to stay updated, valuable internet that we will need for a Pentakill.
(Very well, you already have 25% of the tutorial done, let's go for the rest)
Remove the bandwidth limit
Again Windows + R and type "gpedit.msc", it will open the local group policy editor. You move to "computer configuration" and then to "Administrative Templates", next to the folder there is a + sign, click to break it down, look for the "Network" folder and the breakdown will bring up several folders, locate the folder that says "Package Manager QoS " double click to open and you will find the file that says "Limit Bando of wide bookable", open it, click "Enable" and modify the value in "0" and then accept.
Summary: Windows limits bandwidth for updates, remove it, YOU are not supposed to have limits, you must overcome it.
Well, up to here the tutorial, I know that it will really serve you and help you to have a better ping in LoL, thanks for taking your time and reading this post (a bit long hehe xd), very soon I will upload part 2, so with nothing more to say. Goodbye.