18.05.2021
OSU! review, worth the hype?
Osu is a popular anime based rhythm game very similar to the ever popular taiko no tatsujin. It's a all action game with no plot only play as you hit notes or patterns to the beat of the song you are playing. Osu is a game suitable for all age and experience levels respectively. The difficulty levels differ from less than one star being slow for a snails pace and a whopping sonic speed of 10 stars in difficulty. The song selection is very limited however if you download beat maps from their website made by fellow players for free your song choice is essentially unlimited. There are also many modifications you can make to the game to make it easier or harder depending on what you want and if you are concerned about your score or not. Anything from no fail to sudden death mode is available as well as some slightly odder modifications to spice up the mix such as blocking your field of vision. This means this game can be played for hours on end without boredom and i can guarantee this from personal experience.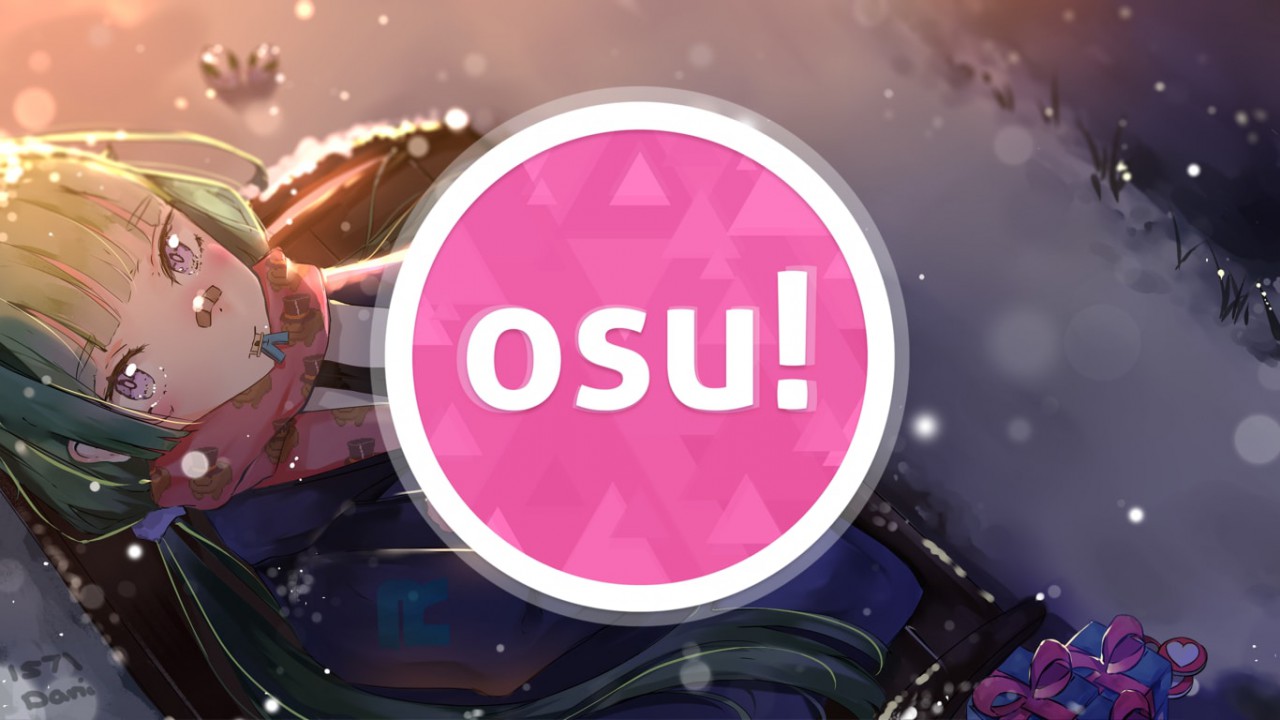 the game has four primary modes that all play differently which only adds to the already vast variety of ways to play. These modes consist of: Osu, osu mania (piano), osu taiko and the oddest of the bunch osu catch. The last 3 you can play with a keyboard only however if you want to play efficiently in the classic Osu mode i would highly recommend a mouse otherwise you will only be able to pass the most simple and slow levels. This game has a great community and seems very self aware that this is one of their primary strong selling points. There are many features to interact with other osu lovers in the form of the ever going osu chat in game as well as the beat map website and public games. The creators of osu also allow the fans to send in fan art for the people to pick their choice and have it displayed as part of that seasons special images. This game is clearly well executed and while simple in premise and relying on a fanbase to keep it well designed and relevant seems to be doing a good job of it none the less.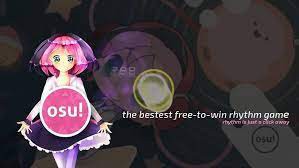 As for actually obtaining the game there is good and bad news. Starting with the bad news it can only be downloaded onto Pc however the good news is when you do finally find this app it is free and not only easy to download and install but also easy to set up and start. However if you long for a game that you can become good at quick or are prone to hand cramps i would recommend you give this game a skip as long gameplay sessions can be rough on the muscles in your fingers and overall cause rage if you wish to do well but are still somewhat inexperienced with rhythm games. However considering the game is free it is a very well fleshed out game with a lot of variety in playing style difficulty and also music taste, thanks to the community no matter what genre or band you listen to it will be there ready for you to play. Anything from emo punk rock to heavy metal to songs in every language you can imagine but primarily Korean and or Japanese. To conclude if you love taiko no tatsujin and wanted a anime customizable version of it or a mix of that and piano tiles as well as a unique play style and twist then I would give this underrated game a go,