05.10.2017
Roblox is awesome! Try it out please!
Roblox made my life fun. Everyday I would buy robux and I have 30 currently. (IGN: jojomylolo2) Though I don't uy catalog items. You pay with friends and family. There you can be creative and make your own game and play different games. I made Life (BETA) which hasn't been released, yet. School makes me busy :( I like playing Roblox when i have time to, but homework is important. It's AWESOME AWESOME AWESOME! It's FUN FUN FUN! So hopefully everyone who reads this tries it out because you really should. IT'S AWESOME AND FREE UNLESS YOU WANT BC OR ROBUX. IF YOU WANT TO FRIEND ME FEEL FREE TO. I ACCEPT SOMETIMES! PLEASE PLAY ROBLOX ITS THE BEST GAME EVER. THIS IS FOR FUN AND I LOVE ROBLOX. Please do play or else it will be boring for people online that want more players. If you like this article please shre :D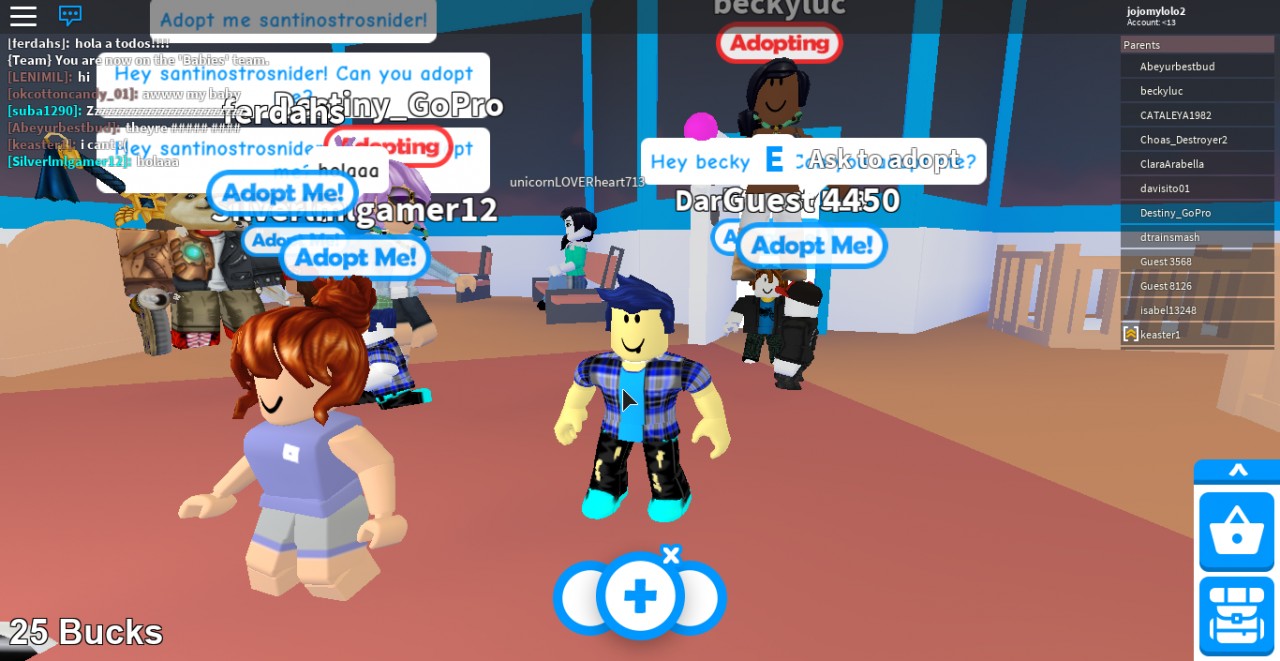 Adopt me is very fun. It's trending and it is awesome. I like being the baby because it doesn't make you pay too much money. Adopt me is free and doesn't always pop up "BUY THIS FOR 10 ROBUX" or "THIS IS ON SALE 99% OFF" Those games are mean... If you make a game never do that. People won't play it, and you won't get robux. Jailbreak is also awesome but I'm not talking about that today. Adopt me is like a game where you be a baby or a parent. You adopt a baby if your a parent, and oppsite for the baby. It's realistic and good for practising in real life. If you don't like games this isn't the right place for you. If you do your in for a treat. Roblox is for anyone to be honest so share this games to all your friends trust me its really fun. Well that's the end of this article. Please like and comment!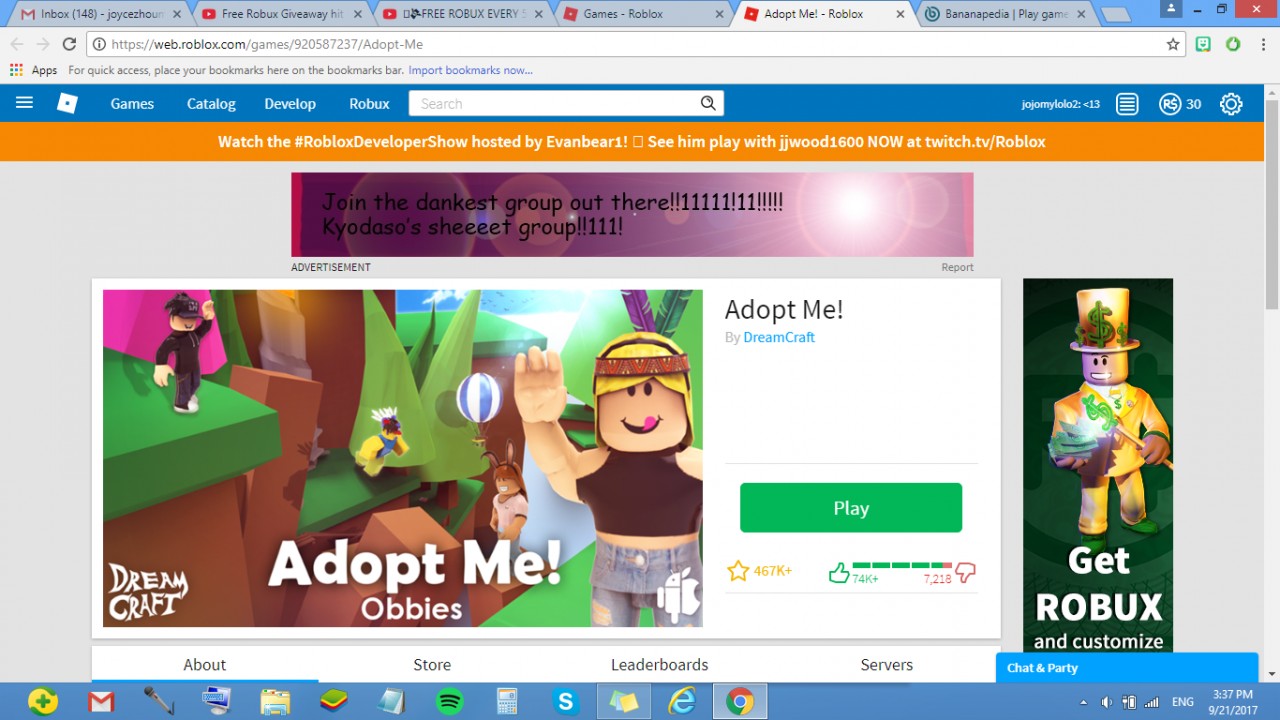 In a few days Adopt me has 467K+ favourites and 74K+ likes! AWESOME. It is the best game you can ever play. ROBLOX is awesome. I like it and adopt me has made my day. Adopt me usually have about 5,000 to 10,000 people playing everyday. Jailbreak is currently their most popular game, with a number of 10,000 to 30,000 people playing everyday. Adopt me is still in beta, so it's going to be better in the future. Hope you injoyed this article and have fun and Roblox! If you ever need robux friend me :D (username: jojomylolo2). Follow me too. You should really play because it's the best game for so many kids. I tell my friends to play and I buy robux for them because I'm nice. If you don't like roblox then it's okay but if you do, thank you so much for reading this and playing the game. Well this is the end bye!