28.12.2017
Roblox Is It Good For The Kids?
Roblox is a massively multiplayer online game creation platform that allows users to design their own games and play a wide variety of different types of games created by the developer or other users. Sometimes compared to Minecraft, Roblox is a website and app that hosts social network virtual world games constructed of Lego-like virtual blocks.Roblox is a sandbox game which allows players to create their very own games using its proprietary engine, Roblox Studio. Games and assets for games are built by using "bricks", similar to those of Lego bricks. Players can use the programming language Lua to dynamically change the environment of the game and program their own games. Plugins can also be developed with Lua to be used in Roblox Studio.Roblox was created by co-founders David Baszucki and Erik Cassel in 2004. Roblox – a portmanteau of the words "robots" and "blocks", launched in the beta version that year. The website was officially launched in 2006.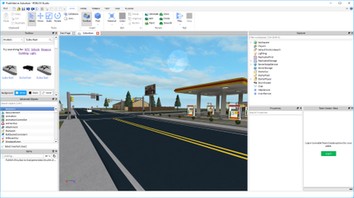 Users are able to advertise and sponsor their own game on the website by bidding. Users are also able to create game passes, which can be used to give consumers perks for buying the game pass, etc.; "Developer Products", which can be purchased unlimited times, similar to the likes of microtransactions and badges, to reward players for doing a certain task. A percentage of the revenue from game passes and developer products is given to Roblox.

Roblox is played by using a keyboard's WASD and arrow keys or by using a mouse, touchpad, or other input devices. Players can switch between first-person and third-person modes.Roblox allows for the creation of groups. After joining, players can then advertise their group, participate in group relations, and set their primary group. Players that own groups can also manage roles, make shoutouts, post on the group wall, moderate the group wall, etc. Groups can only be owned by Builders' Club members.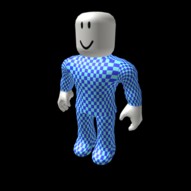 Roblox allows players to buy, sell and create virtual items. Shirts, T-shirts, and pants can be bought by anyone but only players with Builders Club membership can sell shirts, T-shirts, and pants. Only Roblox admins can sell hats, gear, and packages on the platform. Hats with a "Limited" status, or "Limited" hats, can only be sold on the Roblox catalog with Builders' Club.
Robux is Roblox's virtual currency that can allow a player to buy gear, hats, appeal, and in-game power-ups. A player may obtain Robux either through purchase or another player buying his or her items. So all of these attributes seem to appeal to the kids and kids normally have fun in this game. Players are allowed to wear at the most 3 hats, 1 shirt, 1 T-shirt and 1 pair of pants, to carry 1 gear item. Players buy items with "Robux", which can be obtained by revenue from games made by the user, revenue made from shirts, t-shirts or pants, revenue from selling "Limited" hats or microtransactions. A percentage of the revenue made in Robux goes to Roblox.