17.07.2017
Play and Win on World Series of Póker
World Series of Poker is a poker simulator betting game, this game is very similar in platform design and in game mode to Poker Star game, I think the only difference they would have one with respect to the other is that One works on phones and on the computer and the other works directly on the internet browser.

In World Series of Poker, there are different methods of betting "Tables" or "Tournaments" and we can enter them depending on the amount of money we have or have won previously.

World Series of Poker allows us to enter into different "Betting tables" to play classic poker, in each table we can play up to a maximum of 9 people at the same time and each one of these is a real person, this game does not have "bots" To play against them.

This game looks good visually, the combination of colors used make them pleasing to the eye and that attracted me more to the game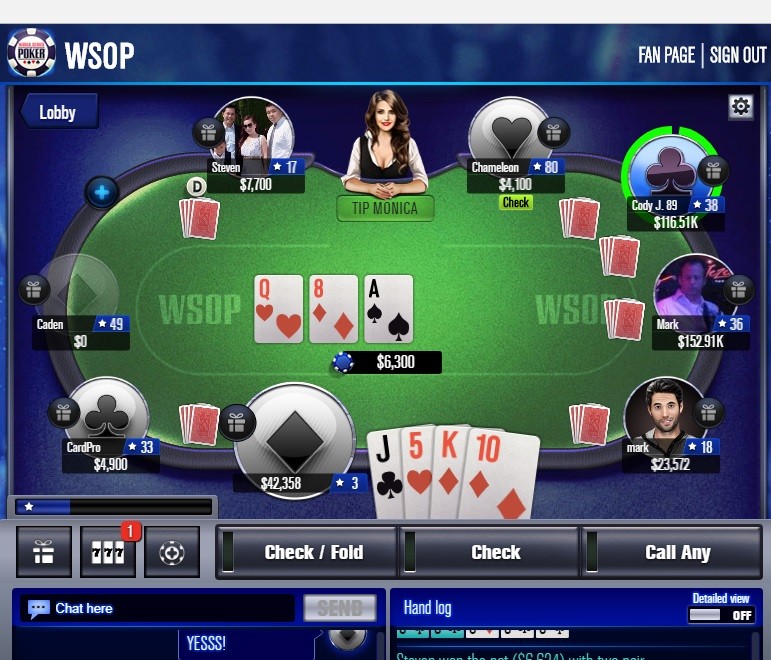 And that attracted me more to the game since there are other simulators of bets that the combination of colors that they used looks really bad.

In addition to the classic mode of Poker, we will have options to play in Texas Hold'em and Omaha, we can also play in the 777 slot machines and we can earn extra money to play in this mode.

Another aspect to emphasize from World Series of Poker is that if by some chance we get to lose all our money, this game will give us a certain amount of money to be able to continue playing, that is something that is very good with respect to World Series Of Poker since generally most of these simulators of bets only allow us to play with a certain amount of money and once we lose all this money we will have to use real money to buy more money of the game and to continue playing.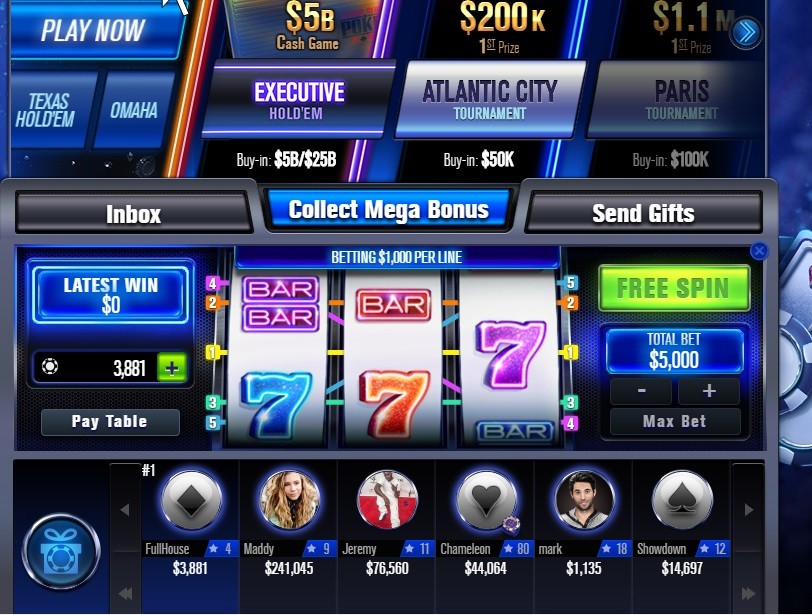 In this game we will need to register on the main page to play and the good thing is that we have different registration options and one of them is through our Facebook account so we will not need to use our email account for this, To be able to play in World Series of Poker we must be at least 21 years old.

One of the positive things I notice in the World Series of Poker is that while we are playing we will have a chat room available to talk to all the people that are playing with us at that time and we will also have available four pre-set phrases for the game to be used at the end of each round to congratulate the winner or say that he has only been lucky.

World Series of Poker is a good game if you like betting simulators or if you want to play poker from time to time against some people, it's really fun and I recommend them