25.03.2018
call of war a strategy game
Call of War is a WWII-based browser management / strategy game, where each player takes control of a country (or more, on various parts) to bring them to fame and glory. prestige.

The goal of the game is first to manage its economy, which includes resources, buildings, etc.
then form a powerful army to bring salvation to millions of people, and of course destroy his adversaries.
The newspaper (World Herald) is the medium of all information and reports about what is happening on the game. It allows to give an idea on the constructions made by each country (just the first level of each), the summary of the battles and the damage done by the espionage or the capture of these, etc.
It also gives the units lost by each country (as well as groups of units), the production of battleships, bomber and nuclear missiles as well as their names. In addition, the log notifies the passage of a player in inactivity (but not vice versa),
the transfer of these inactive by the administrator of the game or the exclusion of a player by an operator of the game.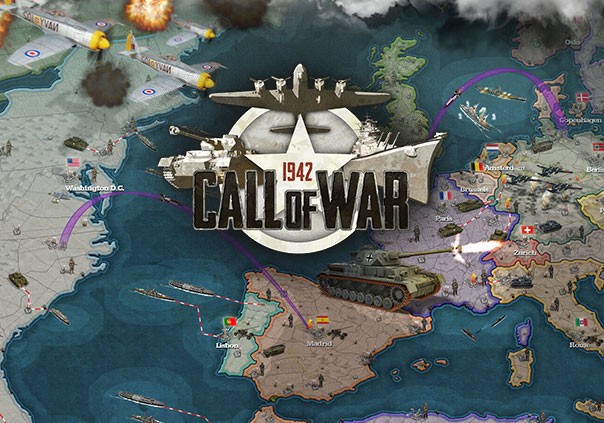 Choice of scenario: For the moment there are 8 scenarios, all can be chosen during the creation except the world map and which are: The map Europe 1932 (10 players), the map Europe conflict of the nations (22 players), the map Europe Blitzkrieg 1939 (10 players), the Mediterranean Theater 1941 (4 players), the peaceful map (50 players),
the historical world map (25 players), the Manche map (2 players) and finally the world map at war 1932 (100 players);
Team mode: A game can be started without a team, ie players are free to join or not with others or with two or three teams;
Elite Artificial Intelligence: The Elite AI is smarter and more aggressive than normal AI. In addition, statistics against elite AI are counted for rankings. However, choosing this option will make the game a gold game, that is,
to say that it takes 5000 Gold to participate or to be a member of the High Command;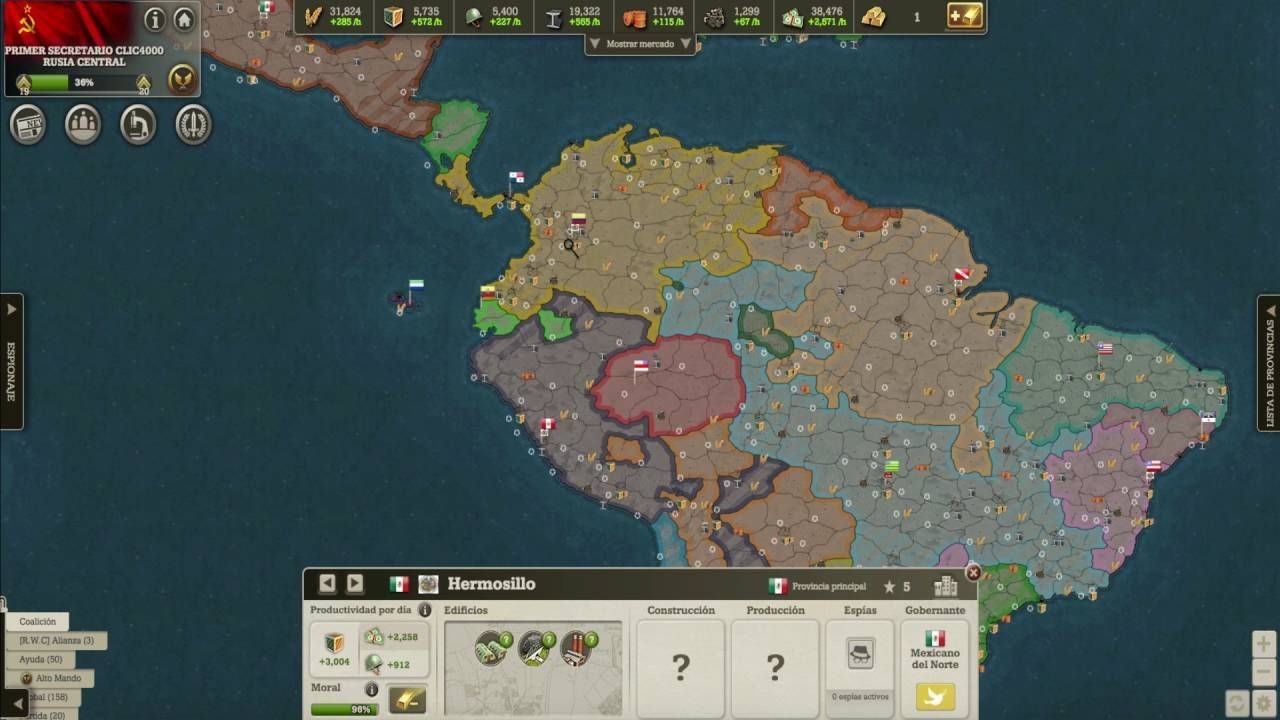 Country Selection: This option can be enabled to allow players to choose the nation they will play on the game. This allows them to take a fetish country or try a country they have never had a chance to play.
If you enter a game with a choice of nation but you choose none and then immediately go out, you will be ejected from the game after 1 hour;
Truce Days: Sets the number of days, from the beginning of the game, during which an asset can not be attacked. This duration can go up to 14 days;
NPC Truce Days: Sets the number of days from the beginning of the game, during which AIs can not be attacked. This duration can go up to 14 days also;
Reinforcements: Possibility to add the refreshment crates to the game.
Supply crates may contain plans for the last levels of units or resources.