21.03.2021
if ur bored play brawl stars
IF YOU ARE BORED, THEN PLAY BRAWL STARS!
Fun! Building camaraderie! Think wisely!
is some advantages you can get when you play BRAWL STARS!
So, what are you waiting for? Download the app then play. It's FREE!!!
This game is about having fun. It can be played by kids and adults! Yes! Adults may also have this game!
What is your GOAL?
The goal in this game is to win and have fun! Don't worry if you lose, don't pressure yourself. It depends on you how you handle the game.
SO, LET'S START!
All your Brawlers have an individual trophy count. Their Rank is based on each Brawler's trophy count. Trophies can be gained or lost by brawling on non-ticketed events.

What's awesome about Ranks is that, even though your Brawler may lose Trophies, the Rank stays. In other words, your Brawler cannot be demoted to a lower Rank. In addition to that, Tokens are awarded each time a Brawler ranks up.
As you progress to higher Ranks, a higher amount of trophies is required, so ranking up becomes more difficult as you climb trophies. The highest Brawler Rank you can currently achieve is Rank 35 - which requires 1250 Brawler Trophies.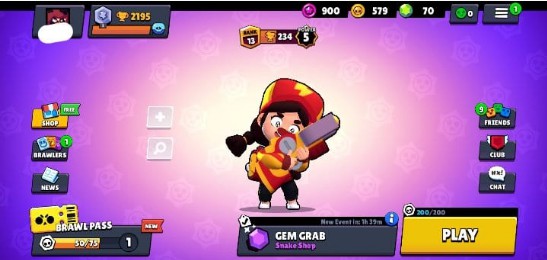 WELCOME!!
This is what you see when you open the game BRAWL STARS.
The graphics are friendly! So, don't be afraid to play this game! I swear you'll enjoy this!
OU CAN CHOOSE YOUR BATTLE!
Yes! You read it right. You can choose your battle. There are many events in that game including GEM GRAB, SHOWDOWN, BRAWL BALL, ROBO RUMBLE, BOUNTY, HEIST and many more! Explore it now!!
You can play this game in solo, duo or by team.
In SHOWDOWN (Scorched Stone) EVENT, there is an option if you're going to play it solo or duo. Of course, you are against of 10 players including yourself (when you chose solo); you and your partner (when you chose duo).
How can you play with your friends?
Star Points

Earn Star Points by achieving certain Rank milestones for your Brawlers. The minimum Rank for your Brawler to start getting Star Points is 10. As you achieve higher Ranks, the number of Star Points awarded increases.
Rank 10 = 100 Star Points
Rank 15 = 200 Star Points
Rank 20 = 300 Star Points
Rank 25 = 400 Star Points
Rank 30 = 500 Star Points
Rank 35 = 600 Star Points
Don't worry, in the first picture, you may see a white cross in the left corner of the brawler. Just tap it and invite your friend. If your friend is not available, you can search other available players if you want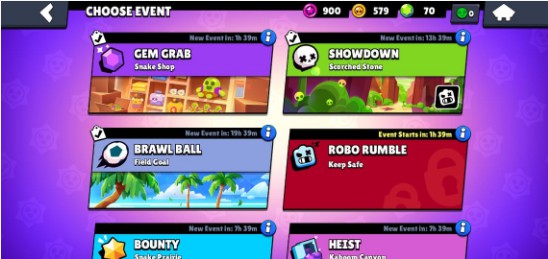 Shopping time!
In the shopping section, you may notice OFFERS, DAILY DEALS, SKINS, STAR SHOP AND RESOURCES.
Take note that you can claim your daily deals for free! Then what are you waiting for? Grab the opportunity by playing it everyday and don't miss the daily deals they offer for free.
CHOOSE YOU FIGHTER!
When you play this game, make sure to choose your fighter wisely. There are 39 brawlers (as of now) and as you can see, I have 13 brawlers.
You have to take note that in order to have those brawlers, you have to play. When you are a first-timer in this game, I think you have one or two brawlers available. That's why you have to play and play in order to gain those brawlers.
There are some epic brawlers in the game. When we say epic brawlers, their fighting skills is amazing and strong as well compare to normal brawlers (but it depends how you handle it).
As you can see, there are rankings in the brawlers. As the ranking increases, the game will be challenging. In line with that, there is a power level also. Be sure to update you brawler in order to increase you fighting skills---offensive and defensive skills.
NEW SECTION!
UPDATE! UPDATE! UPDATE!
Please update yourself through the NEWS section. You may have an idea about what's the game technique. There is some information as well that will help you guide along the game.
HEY ONLINE FRIENDS!
Check your online friends and have fun playing with them! Either you create a code, share invite or join with the code.
FOLLOW THIS QUEST! IT CAN HELP YOU.
Thank you for reading. If you have additional thoughts or questions, just write in in the comment section so that others will know the concern. ENJOY!