29.06.2017
Positively surprised
I Have Begun on this website yesterday and i have accepted my first offer : Play "Forge of Empires" and I must say that I am impressed. The game runs smoothly on my aged notebook (Lenovo ThinkPad X220 if someone is wondering). The game however did force me to refresh the browser as I did experience some lag. The game. The game has a lot to offer, from PVP to just upgrading you Empire. I was Quite surprised to notice that a game as simple, could consume my time for hours, the game is up with the current graphics standards which surprised me a lot. Also the game has a possibility to invite friends and help them which could get you some extra in game currency (coins0 just with a click of a button (Mouse 1). There is a range of ways to upgrade your empire, weather you chose to add building or build new ones and scrap the old ones for coins, all to make everything your way, the game offers also a bunch of decorative buildings which will make your emperor stand out from others.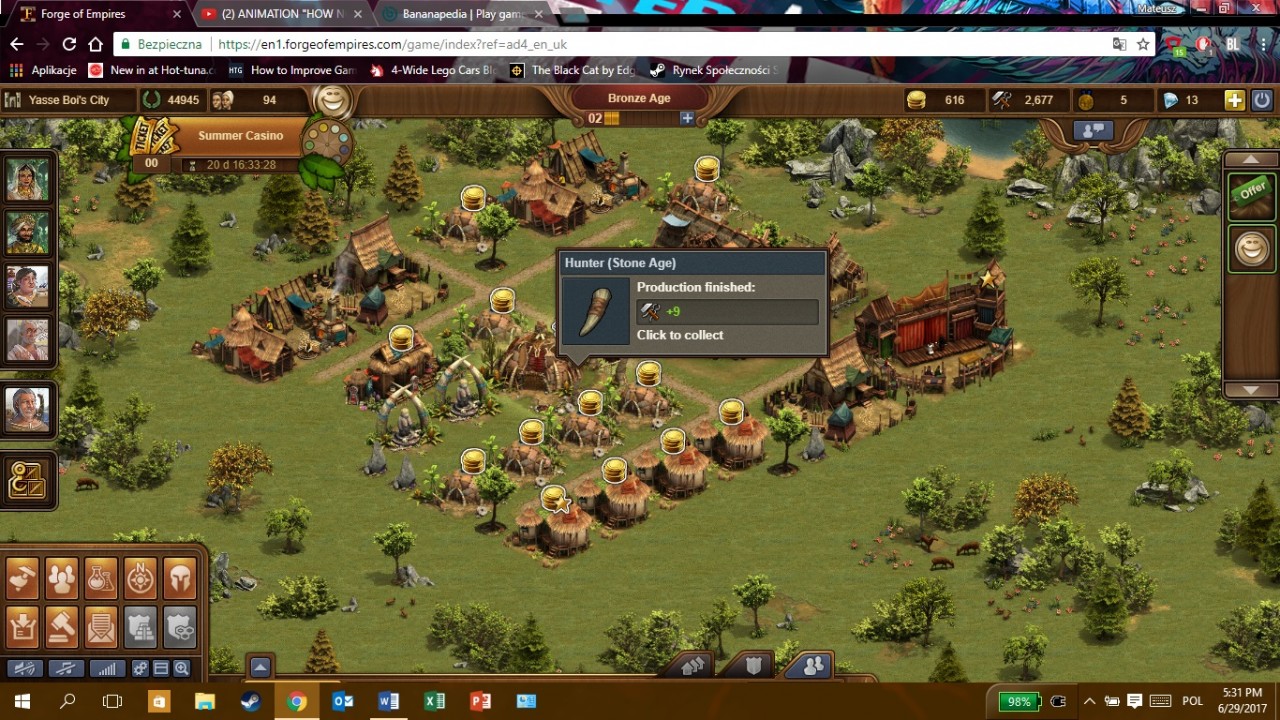 Here you can see my very basic village, and how the game is laid out. All the action panels like the building menu are found in the bottom left part of your screen. I doesn't distract the player and allow to view their city in all of its glory. I Forgot to mention earlier that the coins which you get for helping friends completing challenges ( found on the left of the screen characters in boxes) and for letting villagers live in homes you have built. Also another in game currency (diamonds) is used as a boost for most stuff (very high value and quite hard to acquire) yet they do help you unlock more stuff ( due to them I unlocked in my barracks more spaces to train soldiers.) After a while of playing and upgrading my village I have noticed that as you progress the more savings you get but sadly the costs of upgrades also drastically increase, which might ruin your economy, but there is the option of adding funds whether by just being patient, speeding up process by boosts or purchasing with real money, which will get you back in the game and allow you to build a greater empire of Your dreams.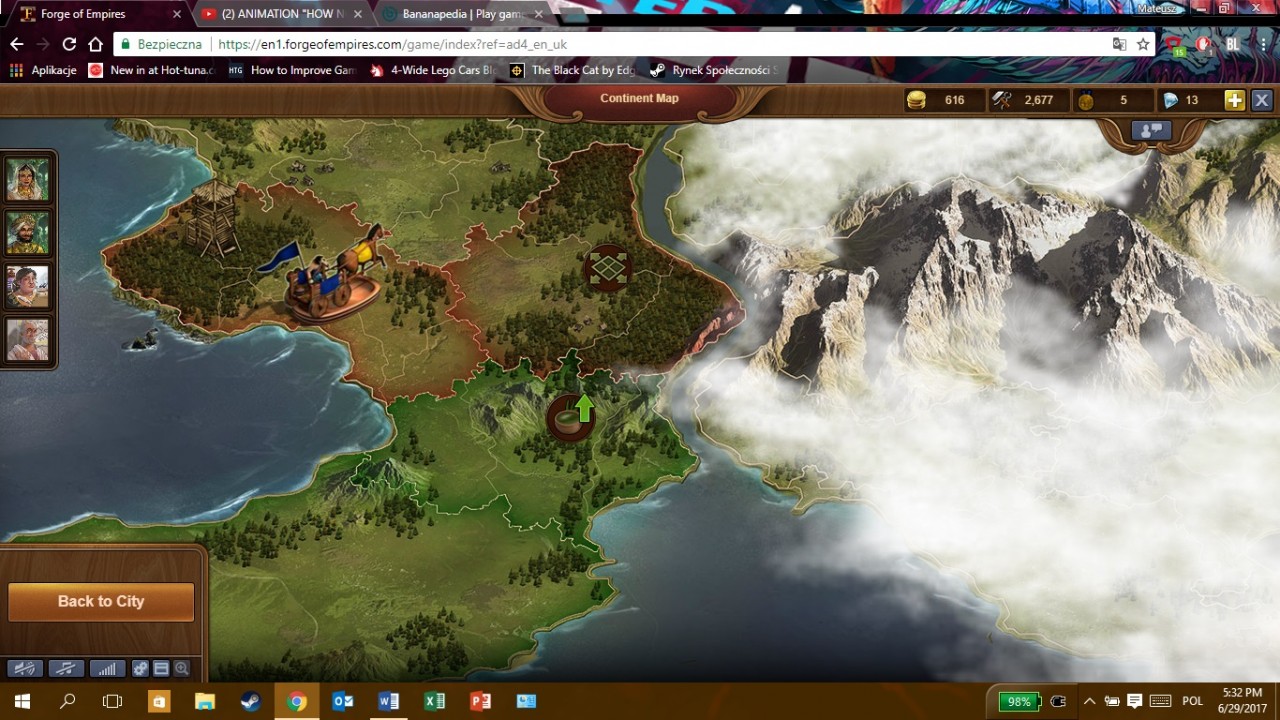 Here you can see how much land you can conquer ,rule and increase the size of your empire. I enables you to make your village bigger and better as you increase the amount of land you own. This wooden tower it the access point to PVP however in order to got to it you need to conquer the land that its located on. It is fairly easy to conquer the land by winning battles however your number of troops is always restricted to is 8 but as you change your age and develop your emperor you get even better troops which is helpful whilst attacking other players in PVP, however what did disappoint me was the graphic quality of the battles, it was mediocre to say the least and could do with some improvements. With no doubt I must admit that the pixelated and very low graphic quality of those battles takes all the charm away from them which is a minor defect however it is bearable, if your planning to play this for PVP only, I would advise to do some training and develop your emperor to the max in order to gain advantage in battles.

To sum up Forge of Empires is a great game that allows you to create your own dream empire, play with friends and help them out and for the more action liking players conquer lands and take on other players in dewless with your armies and if you haven't played it yet, well you're missing out.