24.12.2017
A Dungeons & Dragons World
Neverwinter is am MMO game which takes place in the Dungeons & Dragons universe, in a place called - you guessed it - "Neverwinter". Neverwinter resides in a region called the "Sword Coast".
You have a nice selection of races to choose from for your first character, though admittedly my first choice of race, I found was only available with a DLC for the game. It was disappointing for me to not be able to play as a Moon Elf, but I still had a ball of fun playing as a Sun Elf! Regarding DLCs, there are a number of them available, but they are by no means necessary to enjoy playing this game. I don't have the means to purchase any, but I definitely have no need for them to enjoy this immersive world! Dungeons & Dragons is so full of rich lore, and it excites me to see areas of it explored in detail within the game Neverwinter's world and stories! I got through the quests for it on bananatic fairly quickly, as playing this game turned out to be such an enjoyable experience for me.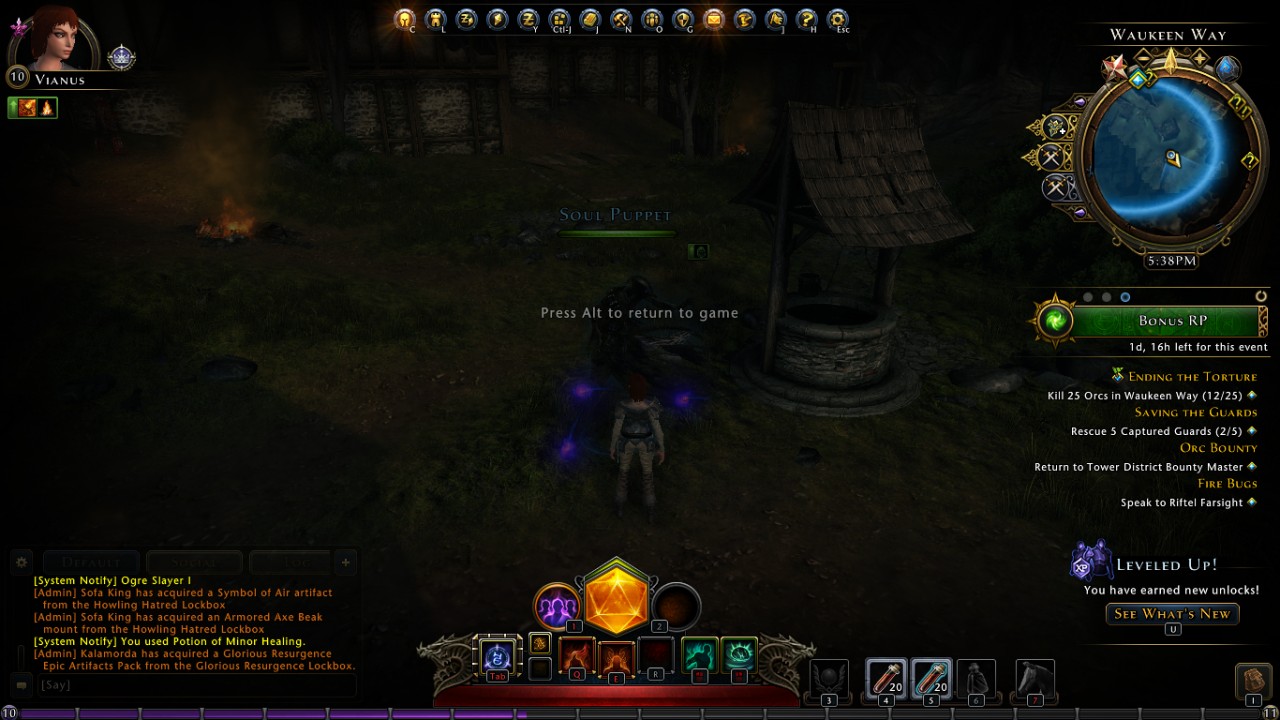 I personally always lean towards a magic-oriented class when playing fantasy games, so my Sun Elf, Vianus, is a Warlock. Adventuring with her, learning more about my chosen class, and also learning more about the Dungeons & Dragons universe have all been such a wonderful experience! Seeing the different races I'm already familiar with, and learning more about them - not to mention seeing fascinating sub-races - makes me feel much joy. The gameplay, from quests to combat, has certainly reeled me in, and the customization options for the player's combat is awesome to see. Aesthetically speaking, the land of Neverwinter is a beautiful place, full of diverse and well-designed characters. As one would expect with DLCs being available for purchase, as well as the fact that this game is an MMO, there are also special currencies available for purchase with real world money, as well as special memberships.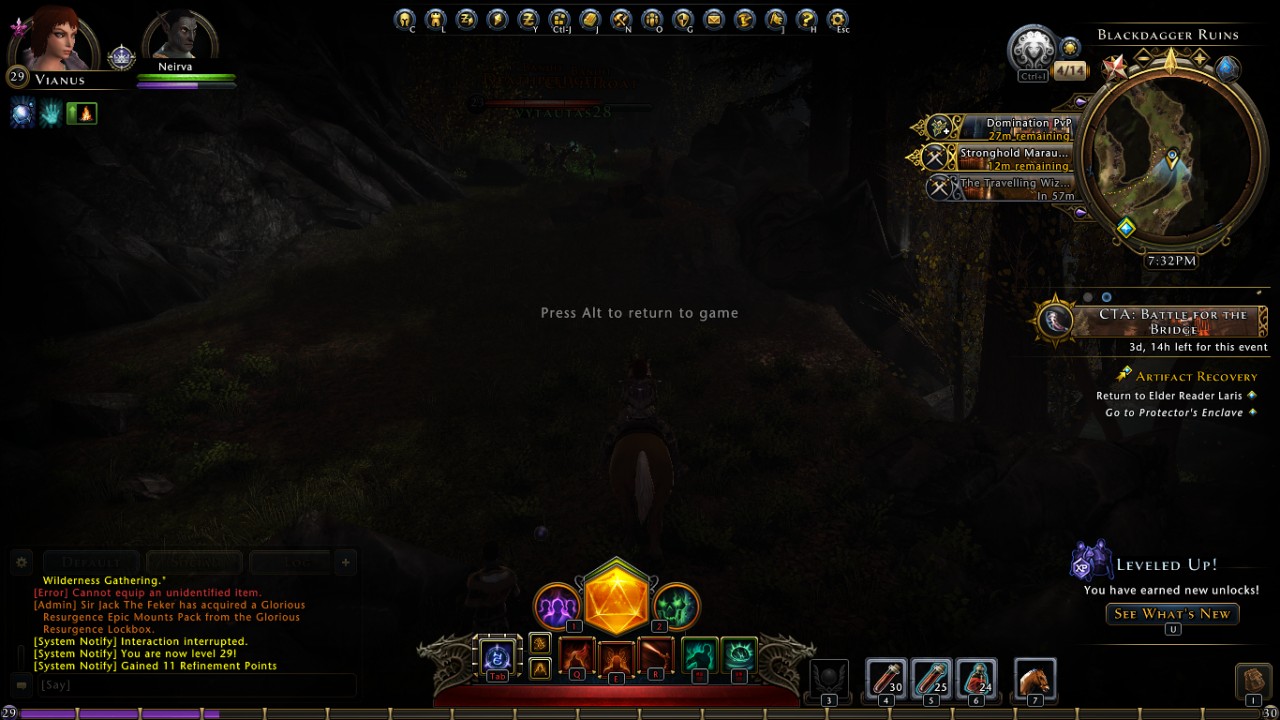 I've been rambling on about the game in a generic fashion for long enough. I'd say it's about time I got into how your story starts!

After creating your character - which in itself is a beautifully detailed process, much like in tabletop Dungeons & Dragons - your gameplay starts with you waking from shipwrecking on a beach on the Sword Coast. You are directed by someone from Neverwinter to the city, where you quickly make a name for yourself as a hero. As you level up, you are also given some pretty neat content for your efforts, such as free mounts, and a free companion! If dyes were easier to come across, I'd dye every single bit of my armor all the time, as I continue to get improved pieces to wear. I'm definitely not complaining, though. Regardless of armor colors I've still been having a lot of fun!

Playing hero is always a great time, in my opinion, so I highly recommend this game for anyone who likes fantasy, Dungeons & Dragons in particular, or saving the day! Thyne out!