23.12.2018
Crossout- Goods and Bads
Well it happened i think a month ago. i tried the game. I really liked it it was so interesting in the first few matches. when i reached level 10 i started getting worse. first i had really low amount of money. I tryed to have fun but my gus were weak as hell. Then i realized a match is not that long. Something happens and the match ends. Its not that fun. But , when you have friends with you than the game is really fun. Together we could farm and get stuff.
Whe we went to farm some copper to Build stuff we had fun. We enjoyed farming wich should be boring but it was not it. this game is really fun to play with. It has the ability to build your own vechile and you have to buy the weapons or you can craft them out for copper. You have to earn scrap metal as well. Well thats the thig that i hated. you had to have 200 scrap to craft a FLAG.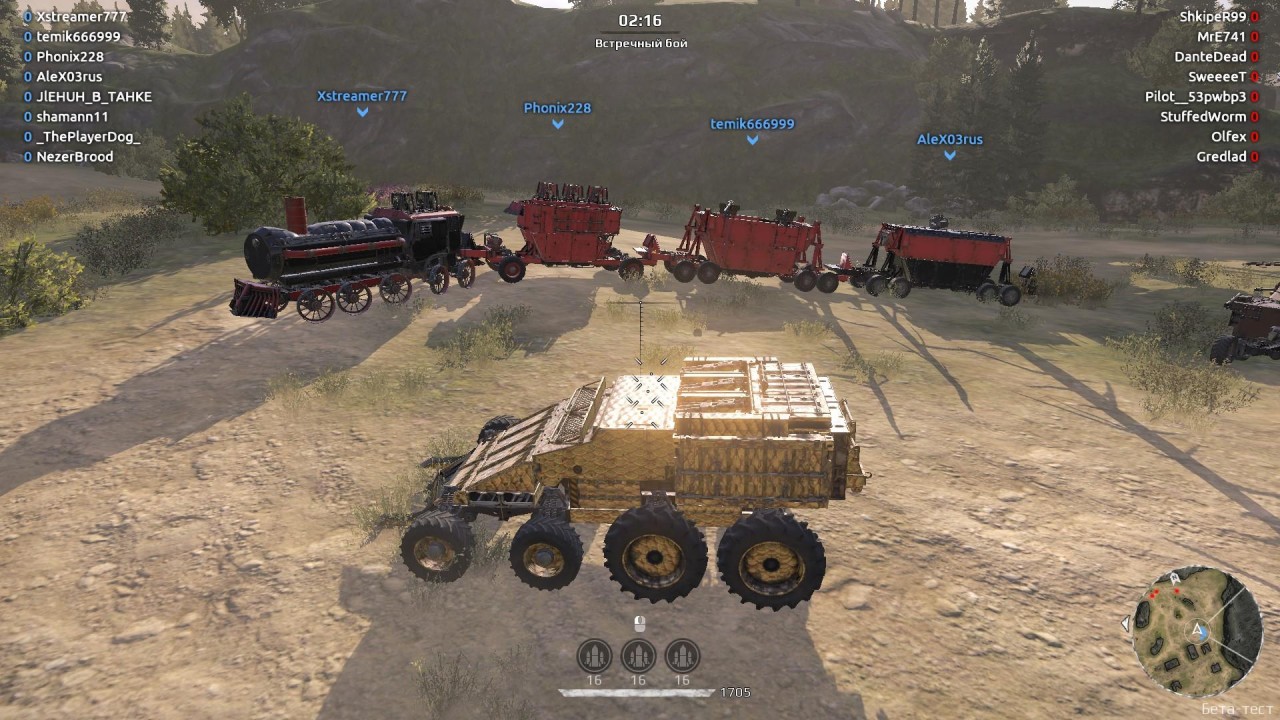 When I levelled up a bit i realised that you can profit money out of faming. i farmed for an hour and then i could make a weapon than i sold it and i got money. I started getting profits from it. I had 100 Crossout money. I thought i was a lot. then i bought 3 rare weapons and then it went to 3 crossout money. I really liked the sniperish weapons like the little boy. It is a plus to the game that if you farm copper you have to pay 20fuels wich get repoduced every hour or so. Scrap metal is really hard to farm out. When you play a match you get 30-50 pieces of scrap metal. When you rank up a lot you can craft epic weapons. They are really expensive. Epic items cost 500-700 coins wich is really expensive. To craft epic you also have to have plastic wich is a mess to get. And you realise you hav ran out of fuel.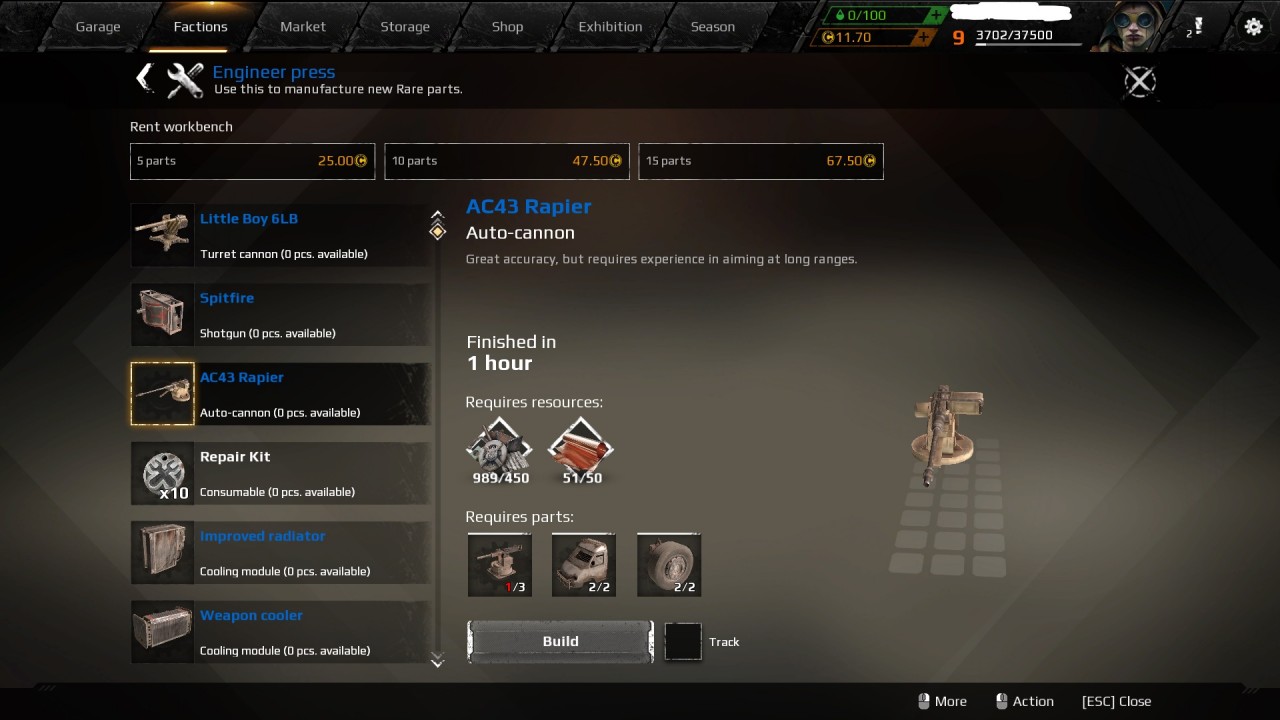 When i stopped the game it reason was, i lost my interest in the game. I said it earlier but the matches are really short. A match is only 10 minutes long maxium. When the enemy is good the game will be ruined. You and your team will be dead really quickly. The game is really great, the community is nice and yes sometimes the game can be really crunchy but i liked it. I think i should play more with it. Oh, by the way another positive side of the game is the graphics. I had it changed to the lowest graphics and it was butiful even on the lowest settings. But i had it at a really bad amount of scale witch means that i couldnt see anithing because it was really pixelated. In the game there are also some games with bots. they are fun too. because you have to defeat bosses. I think last time they added a batle royale mode that i laughed at because battle royale is not so good.