06.12.2017
Revelation Online is just like Neverwinter
In revelation online it is very hard to get off path because of its pathfinding feature.

Here are some pros that I liked about this game.

-pathfinding is automatic and leads your quests, making them easy to complete.
-You can teleport to dungeons instantaneously.
-Great big world, with many details
-Good guild formats - space for battling and interacting, practicing with dummies
-Choices of character selection - they are pretty balanced out in PvP, which makes 10 versus 10 or 20 vs 20 a lot more interesting and cooperative, characters are also more interesting with special abilities.
- Easy dailies to complete to help level up and gain simple experience
- Beautiful on scenery, fortresses, many intricate details and different themes.
-Mentoring system in the dungeons for low level players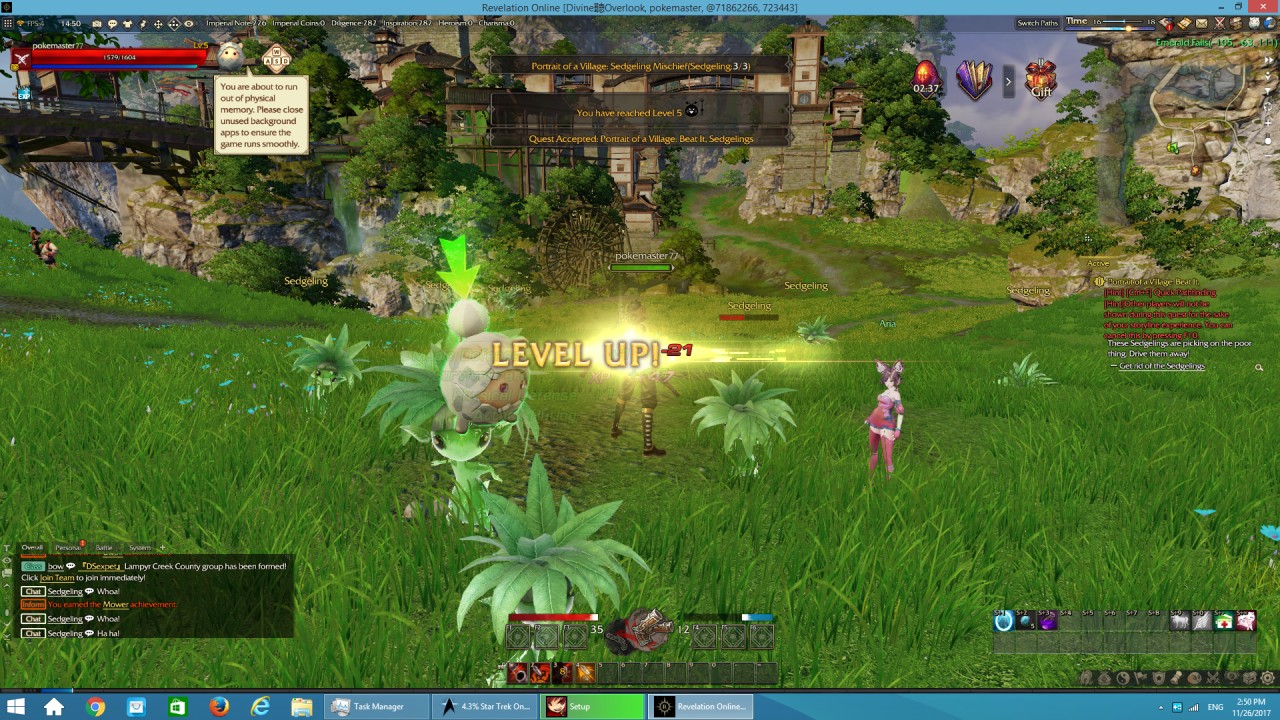 While there are a lot of positives, here are all the things i did not like.

-what stood out to me the most was the game texture is not as well done compared similar games.
-the easy quests get boring and are often annoying to complete
-- little incentives in PvP endgames, for example, there is no Most valuable player
- smaller, lower level guilds lag way behind larger, more capable guilds. Their building rates differ exponentially.
-level gaining slows fast after the first couple of levels.
-Uninteresting storyline to follow, makes me want to skip the monologue and animated stories.
- wings are given out way to late and that makes it problematic (though they are a very fun aspect)
-experience is hard to come by as you get to a higher level, the experience from dungeons were split among all the players.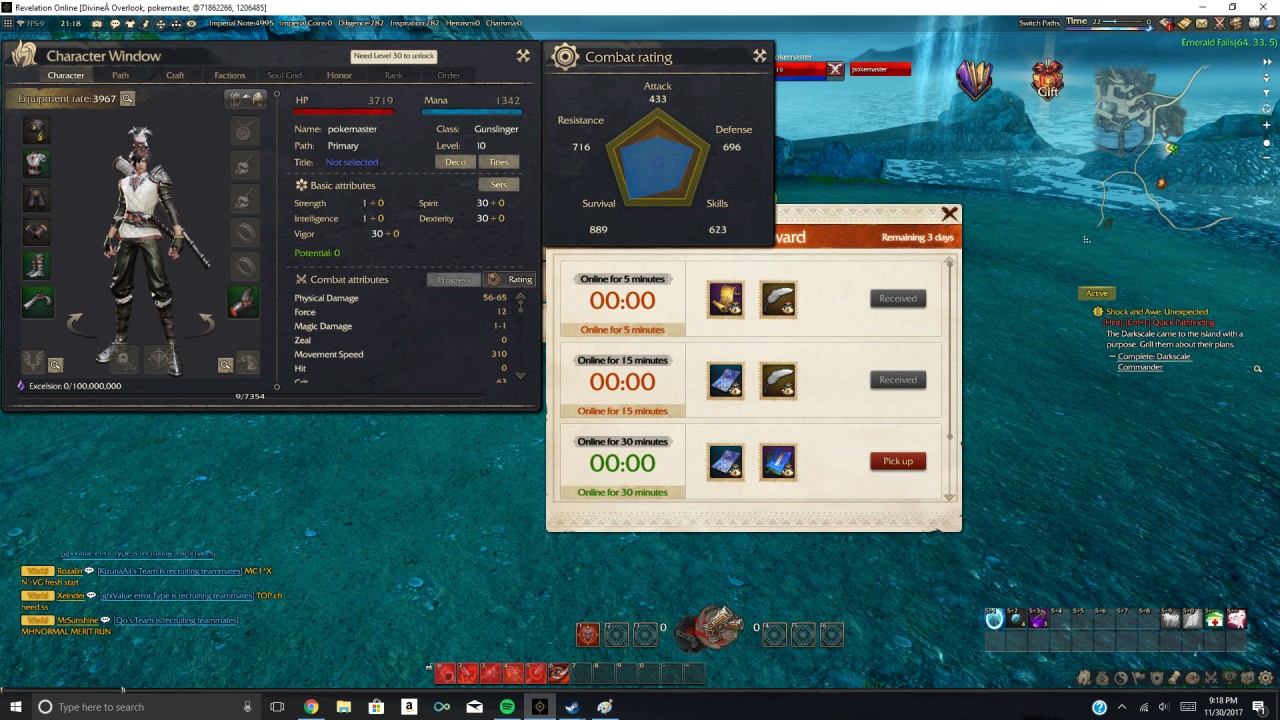 The combat options are very complex and deep and worth getting to learn from. I like how it is a very interactive game , you can use your skills with others and against others. Some of the items I received in the dungeon was leveled way too high for me, and soon, I totally forgot about them in my bag and never resurfaced for use. The scenery is definitely worth taking a second look at, it gives you a sense of being transported to this new world.

There are many money offers in this game that help you get ahead. Oftentimes there will be sales on these deals, which creates resell and pay to win problems. This can be really taken advantage of. There is a lot of detail and action going on in Revelation Online and I believe from future updates, it can become a long lasting game to keep you interested.