05.03.2023
Eternal Edge+ Prologue, A Fun Pass time
Eternal Edge+ Prologue, is an excellent game to play, especially for people who want to experience the quest-style gameplay that is seen in the high-graphic games like Assassin's Creed and Witcher but cannot afford the expensive devices that are required to support such devices. It packs the same kind of fun at a low graphics range. The gameplay is not too complicated to understand however the world is still expansive enough to have you running around and scratching your head at times and running away from the creeper monster you encounter.
The World the game builds is an interesting one as it seems to be more of a mixture of medieval and modern times. The primary gameplay uses swords and staffs as weapons but then there are also bombs and guns in play. The monsters are also a mix of plain and simple minotaurs and skeletons to more modernized machines. The setting is however still medieval as the story and the presence of magical elements suggest. So, the advanced features seen do seem a bit out of place.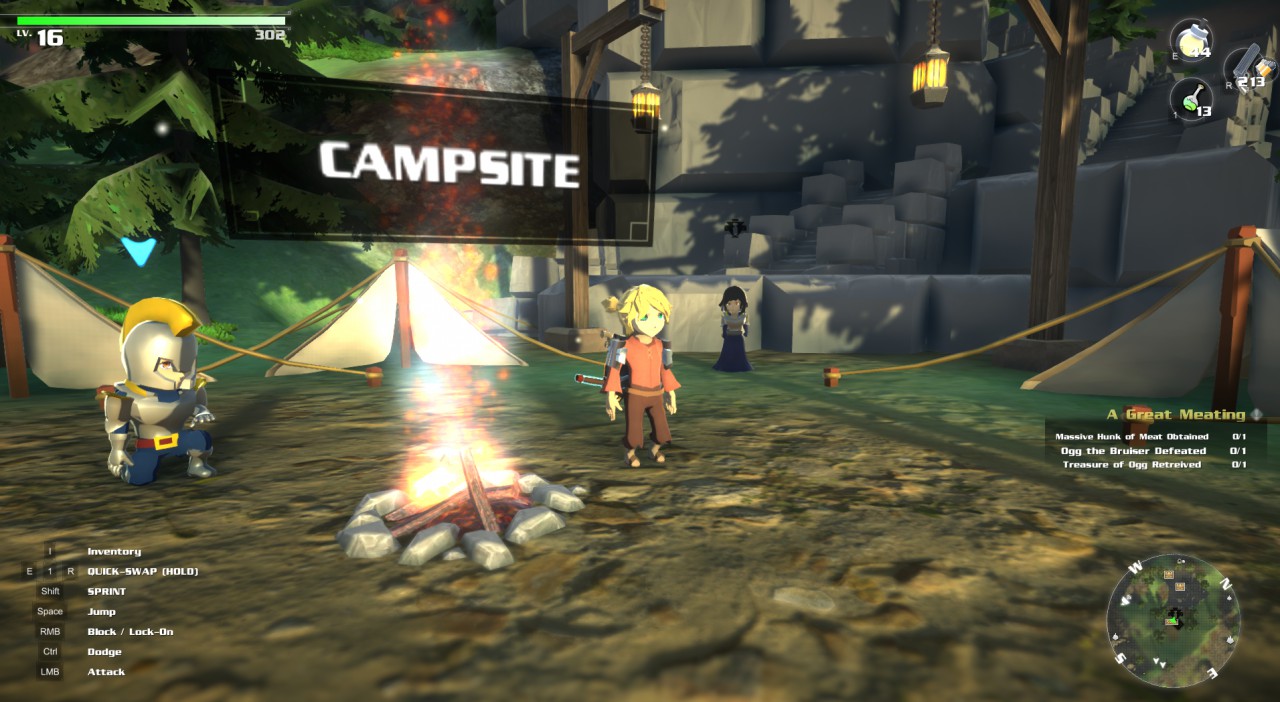 The Story is regarding the hero attempting to save his wife who has fallen into a deep sleep due to the Skeleton King's magic. This being said the actual gameplay can take you far from this objective as normally most games do (Storytelling at its best, distract from the goal as much as possible). However, the side quests are quite fun to play and each develops into its own storyline, which at times does seem unnecessary but is fun to do nonetheless. The music is also quite good but nothing too outstanding.
As in any quest-style game, the trick to getting better at it is increasing your level, which here is relatively simple enough. The random missions that pop up at times are a great way to gain experience points for level-ups. The range of weapons and equipment is also vast enough to have you working to figure it out, but it does not take too long to get used to it. The crafting options are not too complex but gathering the necessary ingredients is another matter. Most do not become available for quite some time and will take some extra time to look for as well, which can seem tedious at times, but then making it easy would miss the point of making the engaging so it's understandable (to a point).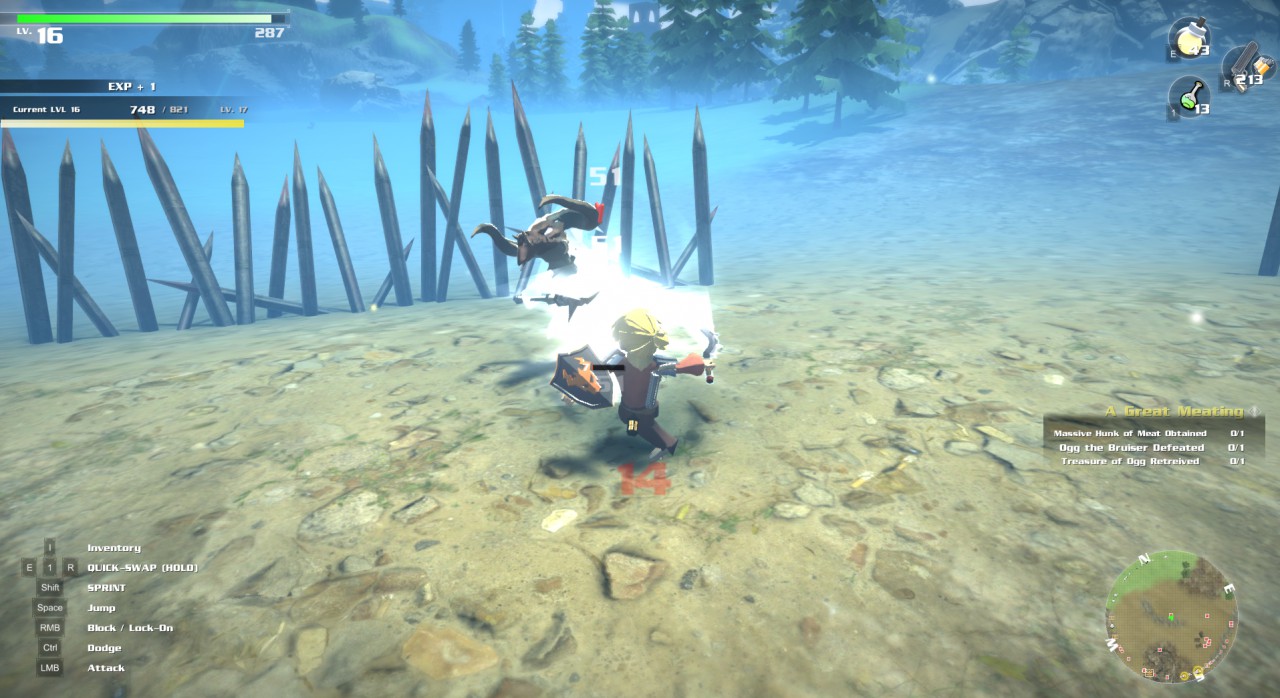 The gameplay does have its downsides, for instance, the controls seem sluggish at times and the game may seem odd due to the graphics available, especially when jumps come into play. Also, in instances, the game does miss providing crucial details regarding how to move ahead with missions that will have you scouring through the net to find solutions. The mini-maps are also not very useful when trying to get to missions as they do not actually indicate which direction the mission is at, so you will be constantly switching between the map and the game, which is a bit irritating. The mission spots are indicated by light lines stretching to the sky but there are simply too many of them and you need to be close enough to actually see them. Then again, even with these gameplay quirks as they are they still do not take anything away from the actual game experience.
So to end it, I'd say that the game does have areas where it can do better but all in all, it's a fun game to play that will have you well engaged and captivated enough that you definitely do not feel the time pass away. That is the point of any game anyway and so this one definitely comes recommended from me.