18.12.2017
Roblox: Basic Information
Roblox is among the most popular games among kids. It gets compared often times to Minecraft which is very peculiar I believe, because Minecraft is way more refined, as Roblox is just a hub of games. Roblox has so many user created games that it is annoying how much baggage of bad games there are. However, with the bad games, there are good games. For example, there is an entire pokemon game in Roblox, and it is actually very well developed and follows closely to the original Pokemon storyline. Games like these can be found far and wide throughout Roblox and you just have to find them. What is very limiting is that you have to pay to play some games. You don't know if that game is worth paying or not too, which makes it sketchier. Their currency is Robux, which are used to buy clothing and game purchases.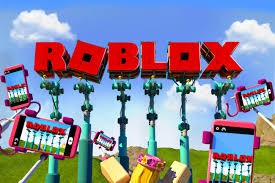 There are numerous, and I mean tons, of clothing and accessories, you can choose from. Most all of these items cost robux and most of them are user created. There is everything from hats to pets to bodysuits to sunglasses. You can also change your body build from muscular to block shaped. The amount of variety you can add to your character is a huge benefit for this game. There is also a membership called Builder's club where you can get weekly robux, access to certain games, and more benefits. This membership obviously costs robux. There are also community groups you can join. These stimulate interaction between players. You can also make parties with your buddies to play games together or just chat. You can alert them to join your game by sending them an invite. Many people stick to only a few games, but I advise you to go and explore.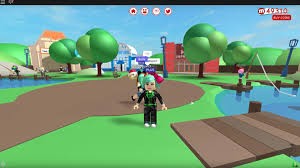 You get badges for completing certain levels or objectives in the games and your badges can be showed off in your profile. Also there is a status update option, kind of like facebook or twitter, and people can also post on your wall. Just like Minecraft, there are alot of Roblox youtube videos, however they are not as popular as the Minecraft ones. These videos add to the popularity of the growing Roblox community. The age range for the Roblox audience would be around elementary school, which explains why the chat can be very annoying.

There is so much variety of games, which fuels continous motivation to keep exploring and playing Roblox. You have shooter games, hangout games, survival games, and arcade games all on one website. Overall, Roblox is a great hub to find free to play games.