25.01.2018
Roblox Such A Fun Game
This game is very good for mostly children aged 4-14. It is an online multiplayer game which you can play with your friends. This amazing game has not just one game but millions made by Roblox or by other players just like you! Usually , users play this on the website. On the website they can do stuff such as buying robux . Robux is the money in Roblox. With Robux you can get gamepasses for games or make their character look nice. There are games such as First Person Shooter Games , there are car games , tycoons (which you can see in this picture), Roblox Got Talent and much more. Well.... There's pretty much anything in this Roblox thing. You can make games of your own too, but that takes a lot of gaming time and experience to make. Why gaming time? Because you can't just make a game when you know nothing about the worlds - get ideas from others. Have fun ,add friends , party with them . Peace out!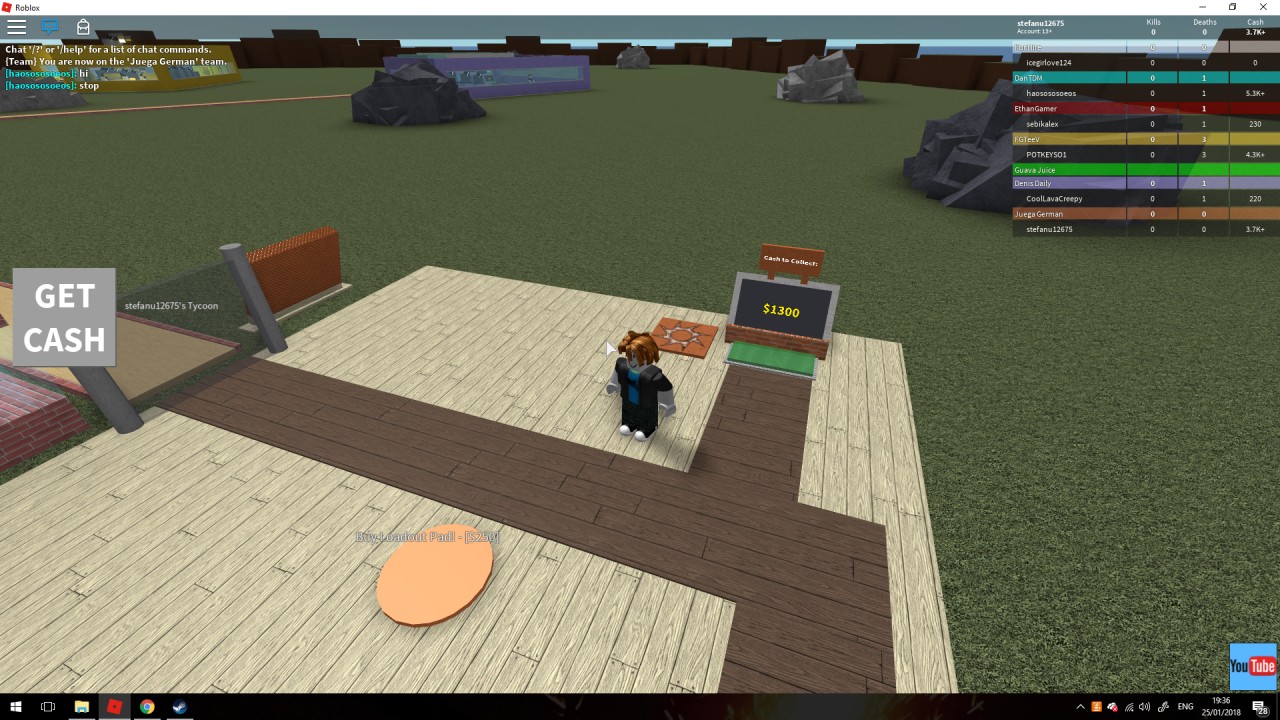 In the picture below, you will see the game page. You will see this on the Microsoft App Page.
As you can see, there's a LOT of different games. By a lot I mean millions, but these are just some of the recommended ones.
My favourite game is JailBreak : you should go play it too. It's nice, you rob places and buy cars and escape jail.
As you can see in the game above, that's me playing a tycoon . What do you do in a tycoon you may ask. Well... You gather money to make your base , well it depends on the tycoon , some tycoons have shops for you to build , some have military bases , etc.
But the reason why you should play this game is because it is absolutely unique . And the best part about it you may wonder? You play games which are made by other people, and guess what!!! You can make games by yourself!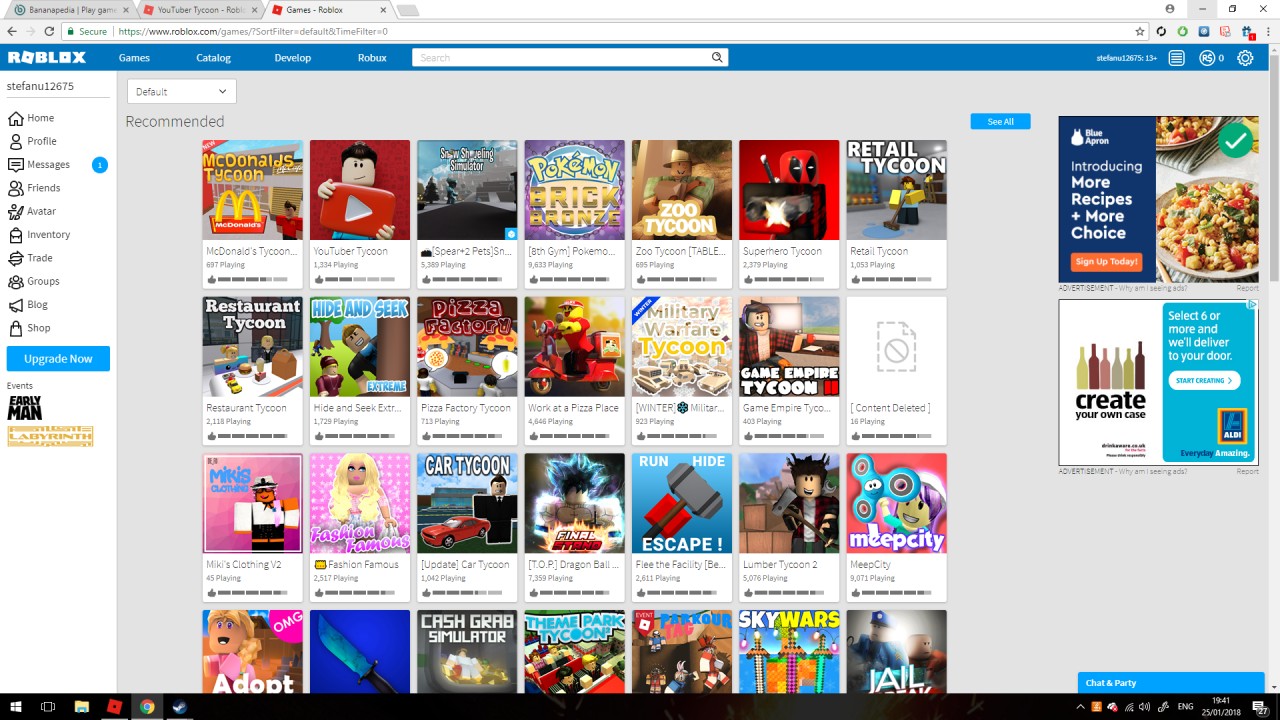 So ... Roblox is just a platform where you find games. Once you are in the game, you play with others and talk to them. One good thing about this is that you learn a lot of stuff about the real life. Well.. It depends on the game. For example on Roblox's Got Talent you learn how to play a virtual piano.
Want some cool games which you can play with your friends ? Here are my top 3 which I recommend you play in order to have fun:
Snow Shoveling Simulator
JailBreak
Pokemon Brick Bronze

Of course guys , you can't just look good for free in this game or have every single game . There are some games which cost robux and many people might not want to buy robux, so how can you solve this... Hmm, there are websites in which you can get free robux by watching videos , but this is not what this article is about! The only way to get free Robux , in my opinion , is by getting Builders Club for a month (5$) and make t-shirts , pants ,etc. You can ever wear them and sell them!