13.07.2017
Royal quest is a pretty good game.
I thought the game was pretty good when i first played it. Jumped in, a few controls were a bit hard to learn at first like typing in chat. (Probably me being a scrub but you know) Met someone who helped me out and that was pretty good. Quite a fun game with some simple quests to start off first. You can also get about three days worth of premium account

I chose the warrior class to begin with. I dont know what the other classes were like. At the moment i am level nine and i have been playing for maybe an hour/ hour and a half. I had some difficulty with some of the dungeons and areas but that soon went after i leveled up a bit and got some better gear. With the XP bonus from the premium and some nice simple quests i was soon off on my way to level 20 so i could choose a class. The choices were between Crusader and Dark Knight.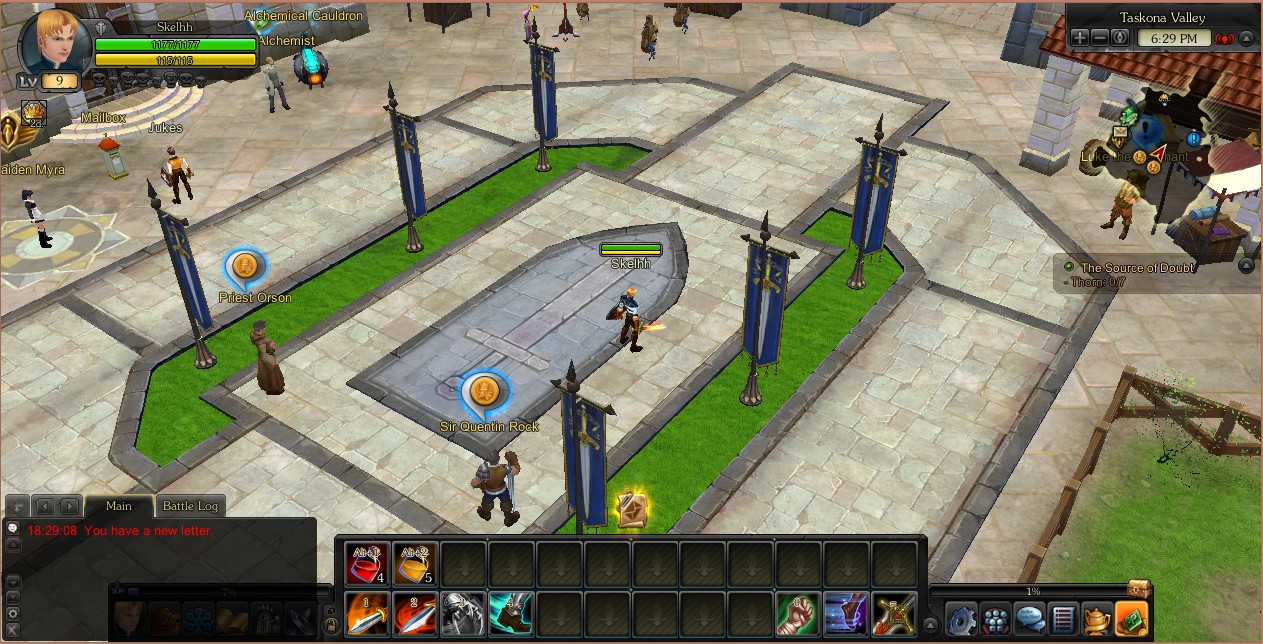 Naturally i chose the crusader class when i got to level 20 because, DEUS VULT and all. I also got a cool mount and a spear to be able to ride said mount. Then getting around the areas was so much quicker. To get the crusader class was pretty tough. You have to go to a room with 4 sub room full of monsters. Then you kill the monsters and a huge one appears. It had almost double my health at the time and took me multiple attempts to try. It also took training him around the room and waiting for healing potions to regenerate to kill him. But after that it was nice and easy going. I got some pretty good Armour and sword. It also granted me access to some new skills which some of there were really good. I also with the new armor was able to do some quests that i previously struggled with and i passed them with ease.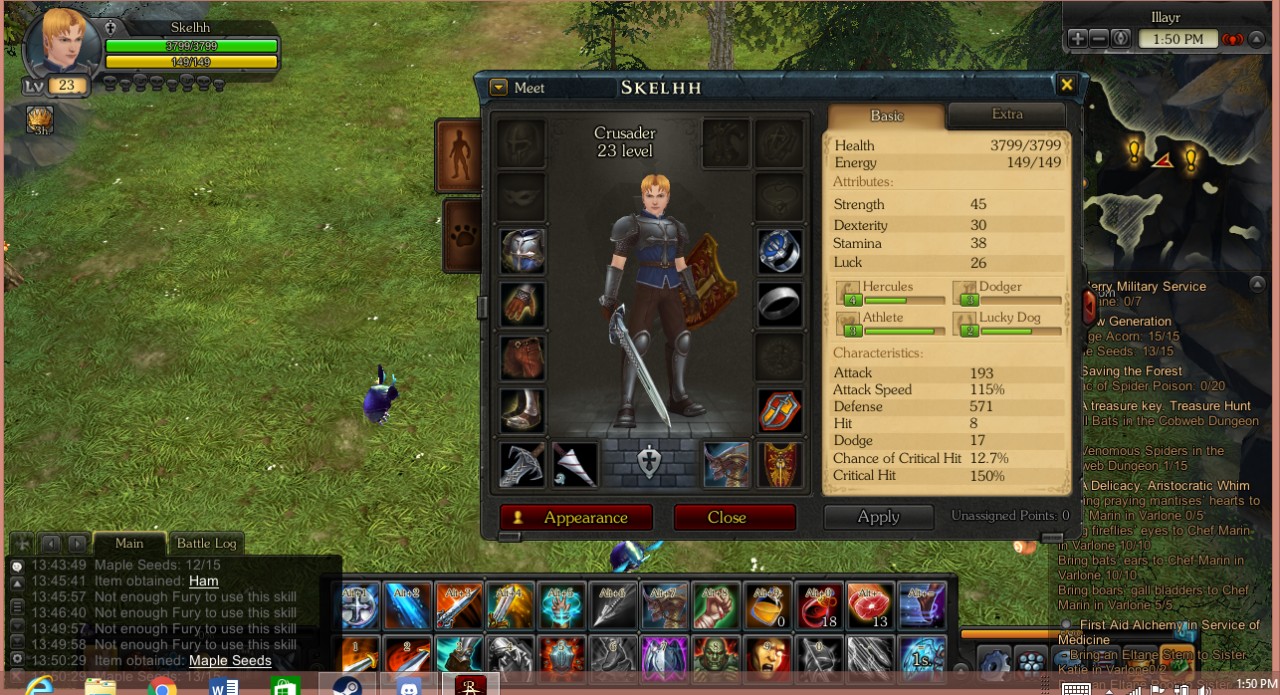 By the time i was level 23 (pictured above) it had taken me almost 6 hours of playing approximately. Then there was a server maintenance when i went to go back on so i missed about 6 hours of premium account. Then when the server maintenance had finished i carried back on in my quest to reach level 25 and get the 2nd bananantic quest done. One of my favourite NPC's i have met so far is a treant, who's name i forget, but he is a pretty sick guy. He talks in all Capital letters. My second favourite NPC is called Quagis who is, well i dont know what race but hes a blue colour. He also reminds me of my retarded cousin :^). I think my experience in this game was a pretty good one. I had some ups and downs. I think id recommend this game but id play it with a friend as its always better to play these type of games with a friend