21.03.2018
archeage a MMORPG IN A OPEN WORD
Archeage is a MMORPG in a medieval and fantastic world to which the player can participate by building buildings, boats and also harvesting crops to sell or to live on his own economy.In 2009, the company XLGames formalizes their new MMORPG ArcheAge (formerly known as project X2), which uses CryEngine 2. The development of this game has started since 2006. In August 2007, XLGames buys the license for the use of the engine CryEngine 2. The first closed beta took place in June 2010 in South Korea1.
Another beta took place at the end of 2010. A third closed beta is scheduled for May-June 2011. Eventually, the game must pass under CryEngine 3, which was developed to better meet the expectations of MMORPG2. However, the use of CryEngine 3 would be limited to animations, physics and graphics,
networking and other miscellaneous subprogrammes would remain unchanged.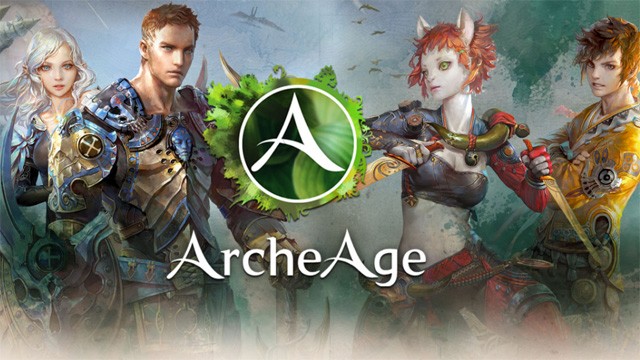 There are 6 types of races in the game, each one developing alone, no faction is unrecognizable in the game but, the 6 races are divided into 2 groups each with its own ability. Nuens with Elves and Firrans with Haranis. All have a special ability:
-Nuens get a bonus on their stats and can build things faster than other races.
-Elves hold their breaths longer under water and can swim faster.
-Dwarves, new breed
-Firrans (like cats) can fall from a very high level, taking less damage, and can also climb trees and ladders faster.
-Haranis have the ability to create more portals and to be able to fell trees and pick faster.
-The Chaotes, new breed
The world is separated into 3 continents:

Auroria,
North

Nuia to the west, cradle of the nuians, elves and dwarves

Haranya to the east, cradle of firrans, haranis and chaotes

Each race has a particular mount that you get very quickly in the game. It is possible to buy other mounts, as well as to get combat pets.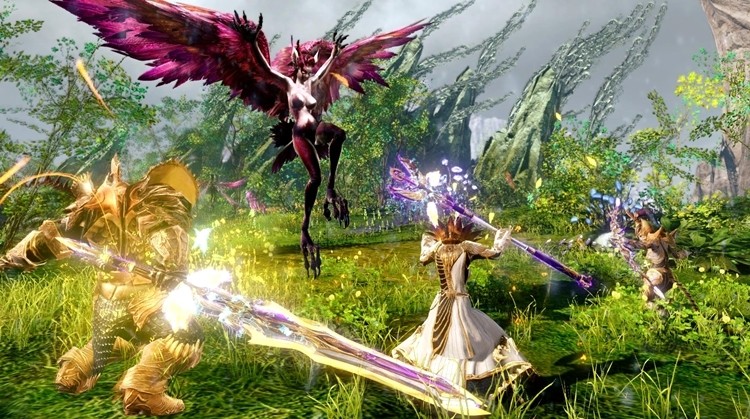 The development budget of the game is valued at 38 million funded by the developer and operator in Korea XL Games3. In September 2010, a new contract was announced between the XL Games and Tencent to release the game in China. This has attracted a lot of attention because the license was estimated between 50 and 60 million US dollars
; making it the second largest transaction for a game exported from South Korea. Gigamedia, Taiwanese operator of a gaming portal,
was in 2007 entered the capital of the company before signing another contract on November 10, 2010 to obtain exclusive rights of exploitation of ArcheAge in other Chinese-speaking regions such as Taiwan, Hong Kong and Macao4. In January 2013, Mail.ru buys exclusive rights in Russia,
and Trion Worlds for portage and exploitation in Europe and the United States.