22.10.2017
My personal experience 4
Big Farm is a stress-relieving game that requires a lot of patience, most of the time it is calm and relaxing and makes you want to spend gold really fast. It provides a realistic perspective of an actual farm where you are able to explore the nature for example in order to produce the food you will need a barn in which is used to feed animals etc.

The background music is elegant and suits perfectly for the game, there is a soothing vibe which correlates well with the sound effects of different noises within the map. As a beginner, the tutorial was straightforward which was not too confusing and pretty informative moreover it allowed you to gain knowledge of fundamentals in the game. Multiplayer is accessible and as evident, there is a lot of people playing this game from all over the world so you are technically not alone.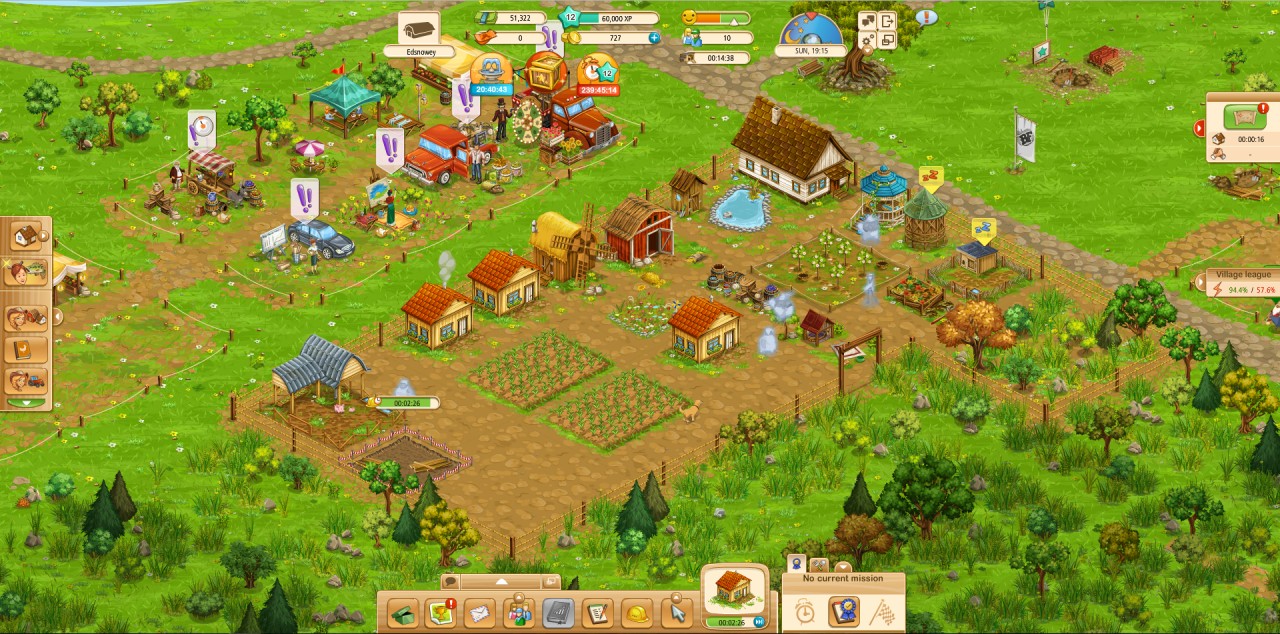 The graphics in the game are superb as you can see from the image of me petting the dog with my cursor, he rolls back and pretends he is getting comforted. Animations are of great quality and provide realistic textures from trees to buildings, although there could have been more animation towards the removal of debris for example when I paid with cash to remove the debris there could have been a bulldozer sweeping the ground. The basic essentials of the game have good attention to detail and are very recognisable, when the day changes from day to night or vice versa there is a cool feature which shows the sun and moon.

Not just the dog is interactive but many other objects within the game like the people who walk to the shop stand so that you can exchange items for money and vice versa, this is a good way to engage the user to interact with the game and keep them active.

In conclusion, the game itself is very self-explanatory and can be improved in slight areas where necessary. The graphics were amazing and visual effects make it more exciting for beginner users however the progression of the game is very slow when levelling up for example when producing something it can take up to hours to get the right amount of resources. Another feature that could have been added is the name of the buildings or agriculture when you hover over the stuff with your mouse, also when advanced into the game it can be useful to display how you are able to get there with a guide because not all beginner players know what they are doing when they continue playing. Other than that it is a good way to put your mind in the farming world and express how a real farming situation feels like.