14.12.2017
Bleach Online: A mindless game
I have been playing Bleach online over the past month and I leveled up quite quickly. Bleach online is based off an anime and has many characters that look so. You battle certain people in order to complete quests. All the battles are automatic, which may make it quite boring to wait for the battle to finish. This also gives you barely any control over the result of the battle. You can only skip battles if you have VIP 4, which is annoying. You can choose out of six characters and the battling is turn - based. You can upgrade your character's skills with spirit stones and players can also create a team to battle with them and with different roles. There are alot of detail of the game play screen, filled with gift boxes, characters, character information, quests, VIP advertisements, and dialogue.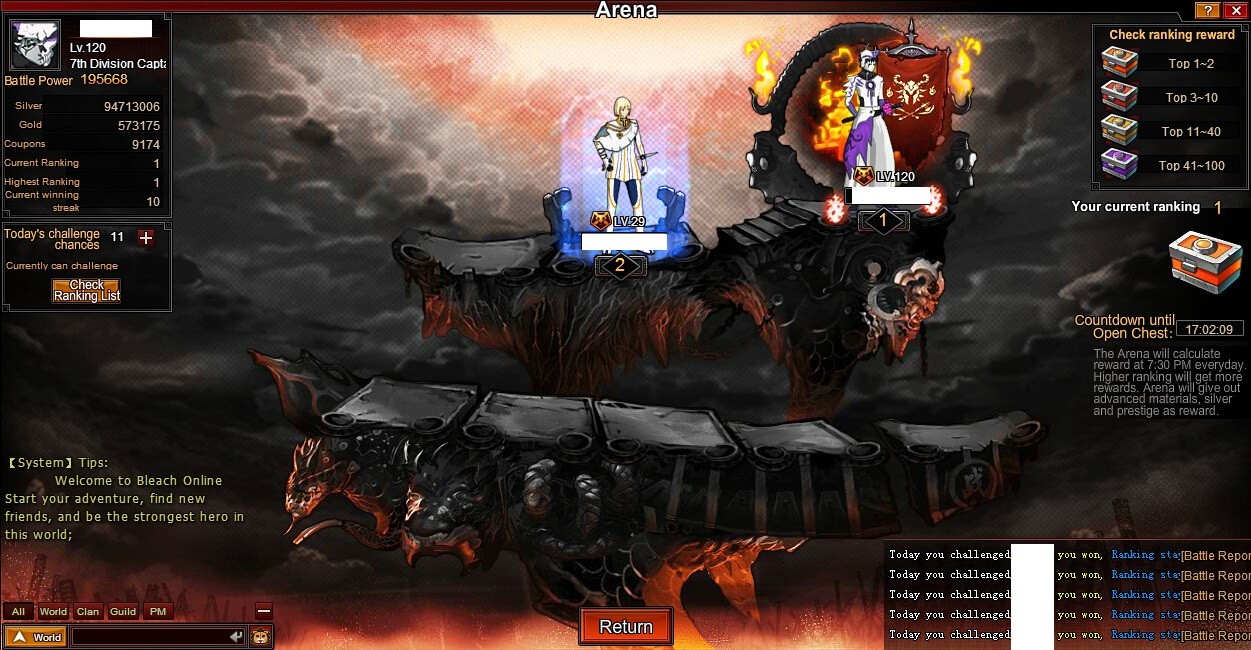 As I said in the previous paragraph, there are alot of small details set into a relatively small gameplay window. This makes it hard to understand what is going on, since there is so much stuff(crap) on your screen at once. Another thing I didn't like what how most everything as automated. From quests to battles, everything is done for you by the game. I do not like not being in control. Also there are alot of bugs in this game. It took me multiple tries just to be able to login into the game and not receive a black screen. The support is just terrible. Bleach Online will take a bunch of money from you if you want to actually be good. It costs money for just same details as well as accessing more options. The bottom line is, you will not get very far in this game without wasting your money.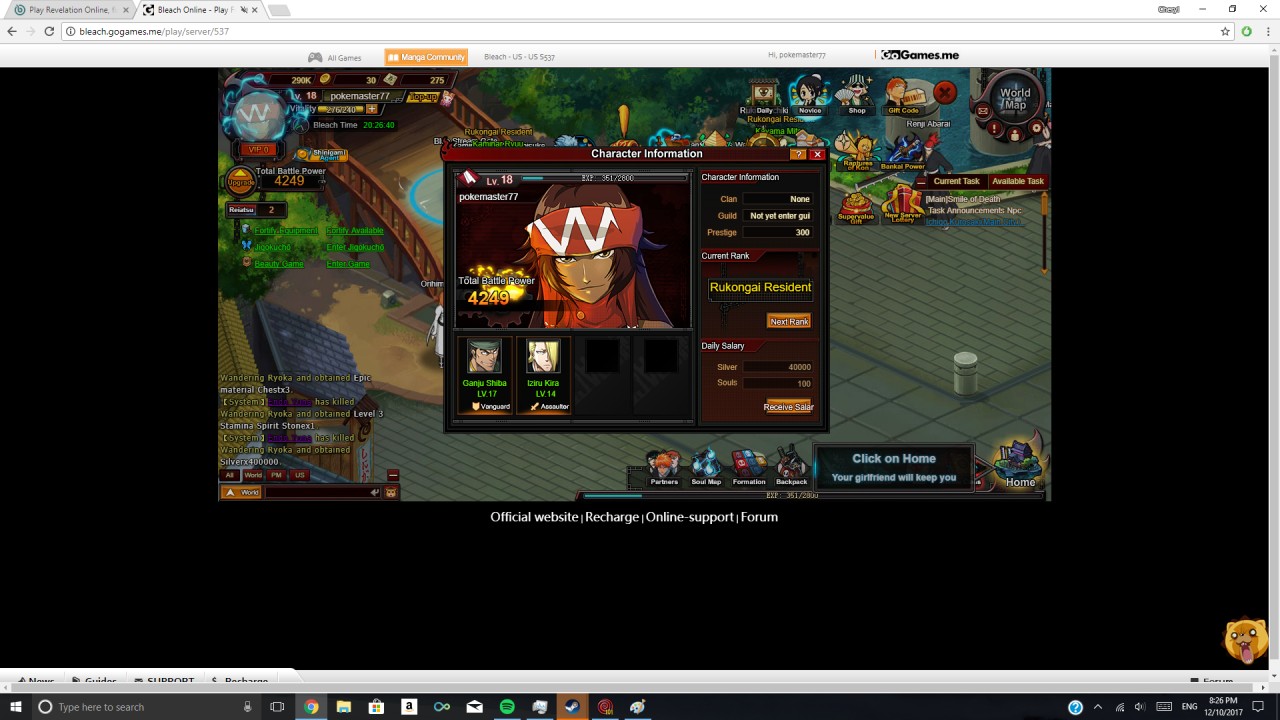 There are a few things I liked about this game. The animations are very nice although sometimes they can be quite flashy and become a disturbance. Another pro is that you level up pretty quickly, even though you probably won't have an idea what is going on in the story line.

Now back to the cons because there are so many. The fact that they have a bikini game is just outrageous because of the audience it adheres to. Because of the Japanese to English translation, the story lines are very hard to understand, which degenerates the understanding of the game. Going back to the money issue, I want to point out some heroes and swords cost up to 500 dollars, which is crazy to just think about for an online.

Overall, it is an easy game to level up at the beginning (good for quests) but unless you are into Bleach you won't be into this game.