26.05.2022
Crossout - A game review
I love this game! It's really fun and addicting, and the graphics are great. Super good if you're feeling really angry or upset. I passed it but it wasn't easy, some levels were really challenging. It's hard to pass them quickly and effectively, but with effort you should be able to. You need to be very strategic to play Crossout, because otherwise you won't be able to pass the levels. Crossout has amazing battles with realistic cars, and is perfect for basically any kid who can virtually drive a vehicle. I loved unlocking the armour, it felt really good knowing I had one. Overall, Crossout has things that attract many different people and is a great game, with not too much violence. People complain a lot about the skins and graphics, but I, for one, love the different skin options and the way each vehicle is individual. Without personalised skins, the game isn't as interesting or fun. As for the graphics, yes they could be better. The angles are lopsided and the game glitches a lot during the end of battles, but all in all, Crossout is addictive, amazing, and strangely satisfying.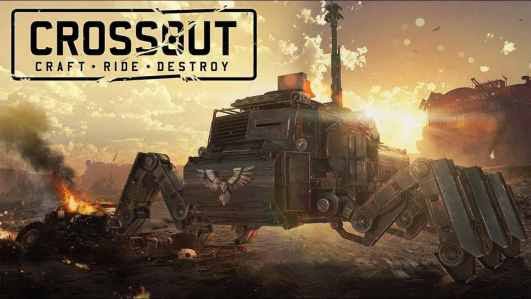 Positives of Crossout:
There are amazing skins! With plenty of frames and skins to choose from, players hardly get bored. I love being able to control what it looks like during the battles because it helps me relax and win. Although matching up new pieces can be hard, designing the vehicles is very fun! When I try and match a new part to the frame it takes ages, because I can't see it properly due to the position and the frame is very complex.
It's very realistic. When you're vehicle is damaged, you move differently, as if it's breaking down. The heavier your vehicle is, the lower your speed becomes. You get the feeling of being lost in the game, because it just feels so realistic. The weight and height aren't like, 5 metres taller than it should be, and gravity is normal; the cars move slower when they are heavier.
Finally, you can save designs for cars. If you create a design for your car that you really like, you can save the blueprint. To those people who say that skins don't matter, when I use my favourite skin (Lea) I always play better, knowing when I shoot something I'm doing it uniquely.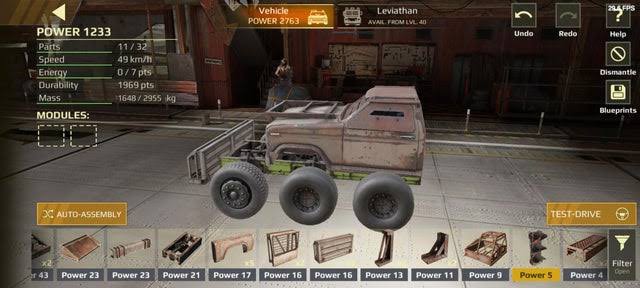 Negatives of Crossout:
The English isn't very good at all. The non-player-characters speak horrible English with bad grammar and often confuse people who play. It is really annoying, but not too major I suppose. The other NPC issue is that they are always in the background of the screen, and it looks disorganised. (Refer to above picture)
It is expensive. You are always being told that you need to pay money for 40 and 50 dollar upgrades, or the game isn't as good. Plus, everything that costs game money becomes pricey as well, raising by a lot as you progress. It takes an extremely long time to earn the money, but without the armour and skins you don't have a chance of surviving.
The graphics can be faulty; sometimes the angle has to be moved around heaps before it focuses on the vehicle, and I have to change my view a lot when I play. I hate the fact that my view never seems to feel right, and I spend ages trying to fix it, only to lose track of the battle and die.