16.12.2017
A revolutionary: Minecraft
Minecraft is one of the most popular games ever created for multiple reasons. Its creative concept appeals to people of all ages, it has many details that are unique to Minecraft, and most importantly, it incorporates multiplayer very productuvely through either game servers or just playing with friends. Minecraft is available on iphone, ipad, xbox, and computer, and I have played them all. I would say the most popular option of gaming would be on the computer. I do believe it is a little pricey at almost $30. It is alot cheaper, however more limited, on the mobile devices at $7. As like everyone else in the world, I've had multiple Minecraft phases where I would play Minecraft non-stop for the whole day with my friends. This game is very easily liked and especially fun to create with friends.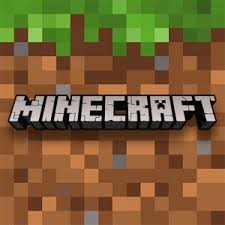 Alot of what I think added to Minecraft's popularity was the amount of youtube videos made on it. These youtubers made it cool and the popularity just kept ascending especially with all the different servers and game modes. What made Minecraft way more fun was the players. People developed fun maps such as skyblock, cops and robbers,and hunger games. These special maps are played by millions and are a huge aspect of Minecraft's purview. As Minecraft became older and more developed, more and more blocks and details were added and now, there are so many blocks and tools you can choose to build from. They also added more animals, types of trees, and nether worlds. There was just so much they improved on from the beginning. Their progress really surprised me and at this rate, I think the future of Minecraft will just get bigger.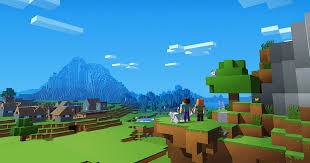 I first started out playing Minecraft on my iPad and in that time, there weren't as many details as there are now. There were less trees, no infinite maps, and significantly less blocks. The pocket editions were always playing catch up with the computer version, so I was eager when I finally got on PC. On PC, there is alot more controls and gives you more freedom on building. I think it is very smart to have been able to incorporate redstone into gameplay. Redstone could be a very complicated system if you do not know how it works.

Since Minecraft was created, there has been many copy cats such as Survival or Eden, however none of the copies offer as much diversity and the originality of Minecraft. The idea of giving players a sandbox to build anything has been around for many years, however, Minecraft shines it in a different light.