31.05.2021
Order up 3ds review, Order it or refund it?
Order up is a quite popular cooking game that comes in many platforms such as: mobile, Wii, 3d and most likely more. It is free on mobile but costs full price for the other two options mentioned. The game has a lot to do and unlock with events such as customers that like their food cooked a certain way or with a certain spice. This is accompanied by visits from food critics or health inspectors that check your restaurants food and hygiene are up to scratch. There are also a wide variety of dishes you can unlock for your restaurant and specials you can purchase with in game coins. You can also do other things very much like a restaurant would such as hire helper cooks with certain skill sets and payments to match or simply visit the market to practice your skills or buy the previously mentioned spices. Considering the simple idea this game is based on there is quite a bit to unpack. If this interests you please continue to read to hear about the mechanics and more of this game of restaurants.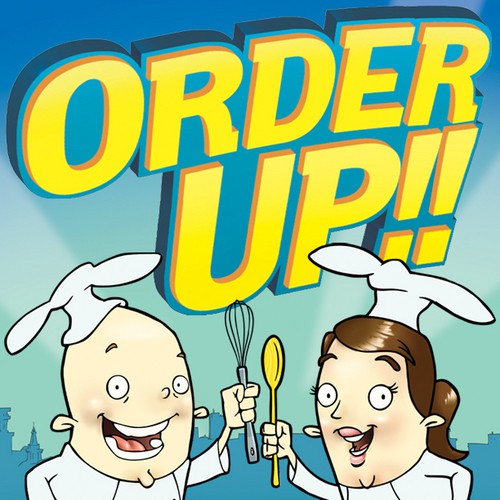 The graphics in this game are passable for a free mobile game however for the payed versions I would of expected slightly more from it. As for the soundtrack it is ambient yet average, there are many games with much better soundtracks however there are also much worse ones out there. As for the mechanics for the most part they are quite decent as there is a wide variety of movements for each dish as well as allowing you to do multiple tasks at once. However I would aid caution when doing it this way as ingredients can catch fire or burn. However I also would not recommend moving to slow as dishes do get cold if left to long when completing an table of orders. There are four restaurants you can use and or unlock excluding the burger place you can practice your skills in or simply spend the day there to gather extra funds for your own restaurant. The days last about five tables or if the critic is there about three tables. This means you can play it for about half an hour quite easily.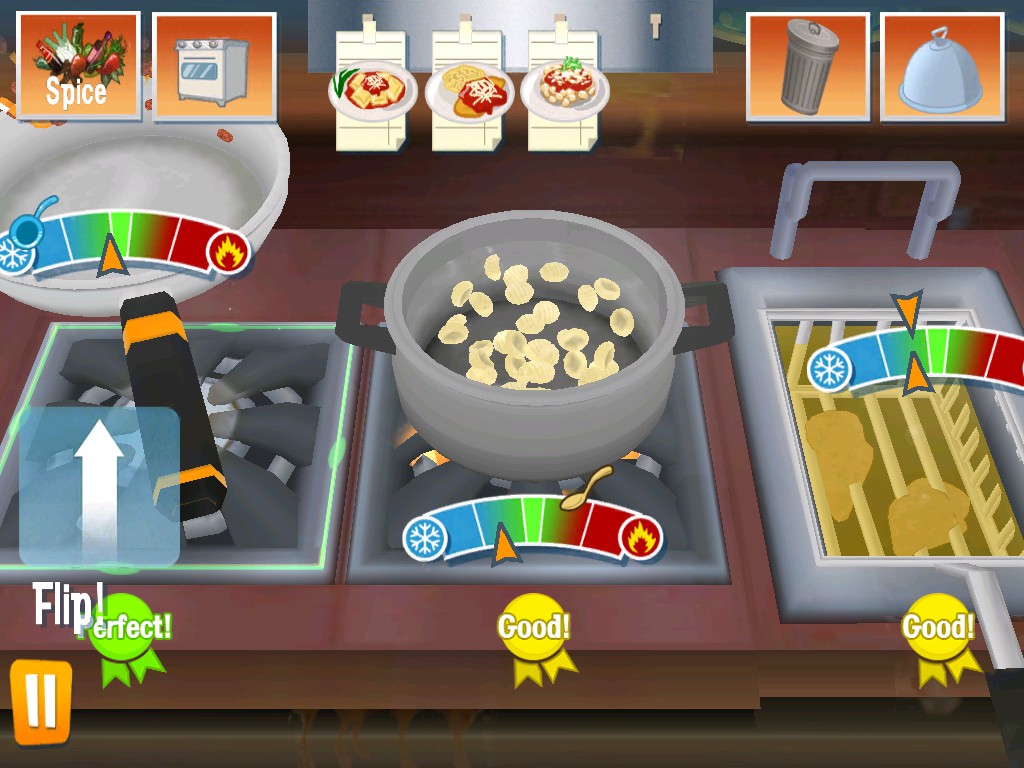 As for the cons there is quite a few mainly due to the movements of the camera. When multitasking sometimes the movement screen will glitch or be to slow causing food to overcook. I also think some of the helpers even with their high wage cost are very overpowered. I also feel that there should be more of a post game perhaps maybe even leaving the specials until all restaurants are unlocked. I would recommend this because when all restaurants are unlocked and all recipes are brought it becomes very repetitive and boring and there is no reason to continue playing the game. I also would add a lot more character customization into the game as there is only male and female and no options for hair colour, eye colour, height etc. I would say this game is a solid game if you are downloading free form mobile however if you are purchasing it for the 3ds or Wii I would advise against it as there are other cooking games that are much more worth your hard earned cash. Even if you purchase additions to aid you in the mobile version it will still be cheaper than purchasing the game for a console.