16.12.2017
Rail Nation: Part 1 of Dippy's Guide
Solving Log in Issues
Rail Nation has known issues with long log in times. Here is some tips to help overcome these problems.

Clear the cache, delete cookies and restart your Pc.
Rail Nation uses cookies and the latest Flash player. Set your browser to keep the cookies when you exit the browser. This helps to shorten your log in time the next time you want to play.
You can also try different browsers like Google Chrome, Firefox, Explorer, etc.
Remember that after clearing the cache and cookies, your browser will take long to log on again, depending on your internet speed. After that you should have no problem to log in within a minute.

While this may not fix your problem, it has worked for me in numerous occasions. I highly advise you to try this solution if you or someone else has this problem.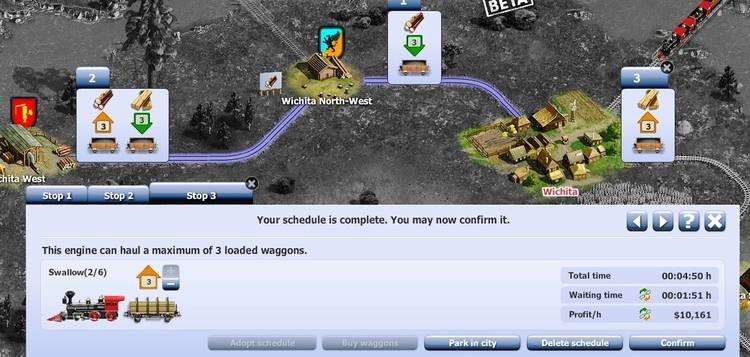 FULL STEAM AHEAD:

The Plus account is a very good way to get a headstart. To get it, you have to use real money / credit card. You can win one day Plus account and gold in competions. The Plus account includes the Reseacher, Time Table and quick service tabs for all trains. It adds also a 5% interest on your bank account. Each subscribtion runs for 7days. The Starter package is a one-time purchase that fills your reseach bar immediately, level up the Laboratory, Engine House and Bank by one; gives two extra coal, grain and wood wagons. Your prestige has to be under 600 or this will not work, so no complaining if it does not work.
TIP: To prolong your minimum-prestige-condition for better use of your bonus package, do not collect your prestige medals at the trophy on the top right hand side of your screen.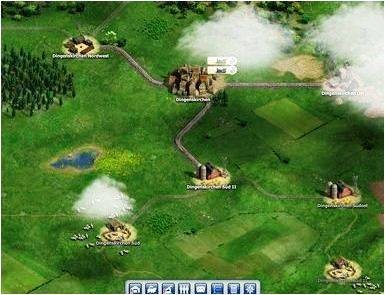 AVATAR
You can personalise your look to present yourself to the world of Train Nation.

Every era has new goodies to buy to update your look to the present era. Click on the Department Store to select new goodies for your Avatar.

World Map
Choose location for your head office

You can change the option that the game offers where to start your game. Many gamers that plays together, on one server choose to play again as the same team on a new server. Find the player or city you want to be with. When the game wont allow you to connect to a city, due to overcrowding, choose one next to it and lay tracks to it. After you had migrated to your initial city,of choice, change your headquarters in your Profile to your city you wish to be your home city.

Disclaimer: These are my tips and opinions, so do not take them to heart as facts for the BEST way. See Part 2 for Rest.