31.10.2022
ROBLOX Why Kids Are Obsessed
it stared in September 1, 2006 when a guy called David Baszucki CEO of ROBLOX .
Let's get one thing straight. Roblox isn't really a game. It's a free platform where players can dip in and out of different virtual worlds and play any game in them. It's packed with user-created content spanning a dizzying variety of genres and titles. The graphics are basic, there are glitches and bugs galore, and even many of the most popular games lack polish. I didn't get the appeal after watching my kids play, but then I joined in.
My SON wanted me to play SharkBite first. She was on her phone, and I joined in on my PC. In SharkBite, one player is a giant shark and has to eat other players to win. Those cast as survivors grab weapons and try to kill or evade the deadly jaws. It's rough around the edges—a boat collision left my daughter's avatar floating around in a sitting position—but that didn't stop the shrieks and laughter as we tried to hide and inevitably got eaten.

One of the keys to the platform's success is the ease with which you can invite friends to join you in different virtual worlds or games. They can spawn right next to each other at the click of a button. With open chat channels to friends on their phones, my kids are constantly negotiating which game to join. There are no lengthy downloads or loading screens, plus avatars and basic controls are universal. The sheer variety and quirkiness make exploration a lot of fun.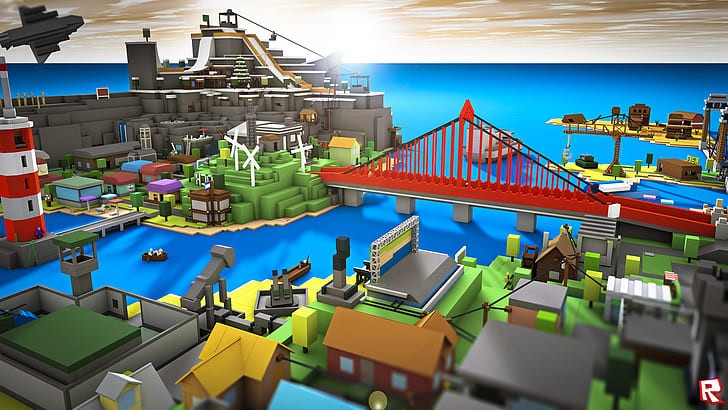 First released in 2006, Roblox has grown steadily, but it surged during the lockdown in 2020, adding around 50 million monthly active users and 5 million active creators. The developer community is set to earn somewhere around $250 million for 2020, up from $110 million in 2019. While most creators are amateur Roblox players, some like Callmehbob have turned it into a full-time job, and the platform has also begun to attract professionals, like Swedish game studio the Gang.
A teacher in Singapore has even been using the platform to teach game design to students from 11 to 18 years old. Roblox is still rife with unimaginative clones of popular games, but there's plenty of invention and innovation to be found. Plus, all of the building blocks and tutorials you need to get started are freely accessible.
"Roblox offers quite an easy starting point for students new to game design while also offering the opportunity to develop high-level coding, modeling, and game design skills," says Philip Williams, head of Library Services at United World College of South East Asia's East Campus, via email.
The platform's in-game economy is Robux, which you can buy with real cash. Money for developers comes through premium payouts, which give them a share of subscription fees based on how much time players spend in their games or virtual worlds. Developers can also sell game passes and virtual assets, usually clothing and accessories, but in some games, you can buy vehicles, weapons, and special abilities. My daughter tells me you can identify "noobs" by their default outfits, which is why she wanted to subscribe.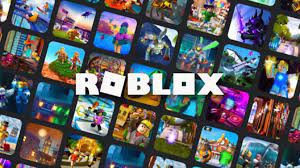 Next up is Brookhaven, a role-playing game set in a large city. You can buy a house, drive various kinds of vehicles around the streets, and even get a job. My daughter leads me on a bank robbery, after which we escape through underground tunnels. Then I get a job as a pilot, we trigger an emergency, and we parachute back to the streets below. It's chaotic and random, but undeniably fun.
Most Roblox players are under the age of 13, almost half are female, and I get the sense that the platform is keen to increase its appeal for older gamers–everyone I speak to says it's not just for kids. That's especially true with kids who grew up with Roblox and continue to play it as they become adults.
But growing pains are inevitable. Roblox has largely built its player base as a family-friendly environment, yet now there are concerns about online dating and inappropriate behavior from some players on the platform. My kids chat and play almost exclusively with real-life friends and say they haven't run into anything disturbing, but a few games I tried have a more adult vibe. Inappropriate language is filtered for younger players, and there's human moderation, but a platform this large will inevitably have darker corners.
If you have worries, you can dip into Roblox's settings to choose who your kids are allowed to chat with, limit chat to friends only, and vet their list of friends. You can also set up account restrictions to dictate which games your child is allowed to play, or even turn chat off altogether.