29.06.2021
Tips of when using avatar.
Rewind --> What is ROBLOX? Roblox is one of 100 Millions Users place to add Imagination and Creativity to flavour the game to be even more brighter and wider through the Gaming Community!
As many of us know, Roblox is a game of a million players full of imagination. Avatar in Roblox was a big part of Roblox, and you can dress as much as you like and as you wish. There are millions of Roblox accessories and Limiteds and Clothes and more! Avatar is a way of showing your style and expressing your personality and Identity. There are members, Tiktokers, Classics or Vintages and More!
Avatars is one of the ROBLOX Main Places, ROBLOX has been spreaded widely in terms of avatars. Examples are Clothing Shop, SALES on Avatar Shop (Which is now called
But if you want to say that you want a hat but you don't know how to get it because it's too expensive or it's pretty far from what you want, here's a thing!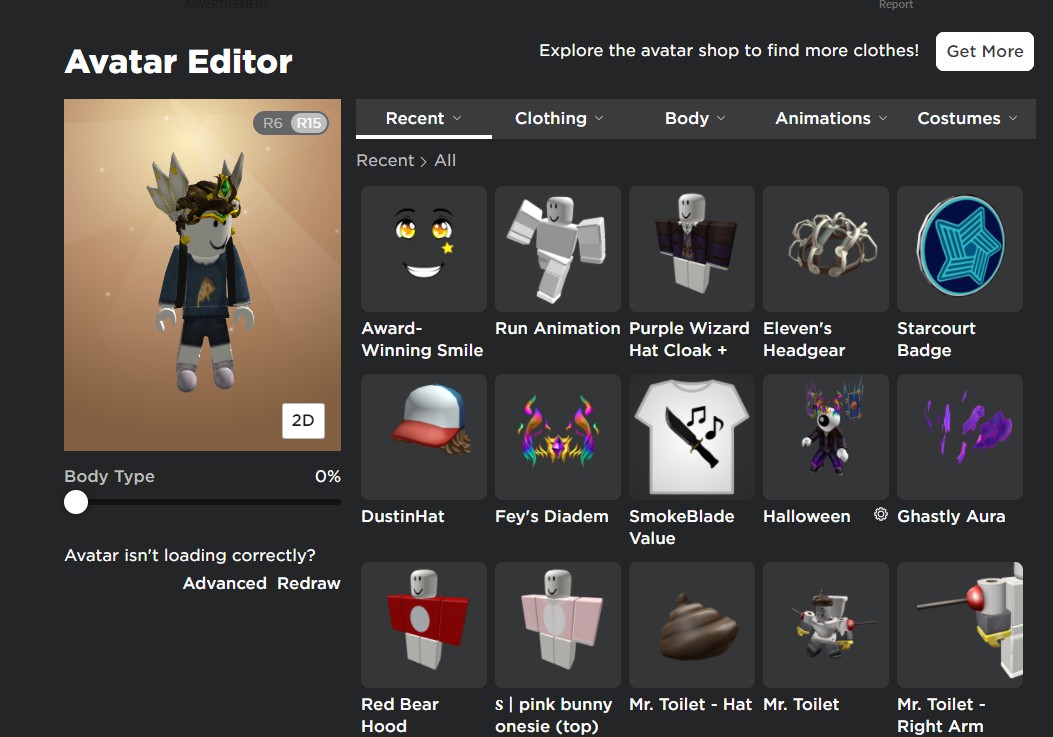 1. Brainstorming and Be creative!
ROBLOX has millions of Hats and Accessories! it's almost 97% approx. that there will be a good combination of it. With the right idea, it will definitely work!
Example :
Making a Valkyrie, You can use Party Hat Crown, Crystal Feather to and extra Headphones (Red works best), from 70K+ Robux that you have to put turns down into only 200+ Robux! (Non-Limited Edition)
200 Robux is too much? Well you can do it for FREE as well, but you have to participate in this 2021 Metaverse Event before. The Valkyrie of the Decade and Wren's Crown work very well together, adding with Hair (Brown works best) You will have your own Yellow-Jade Valkyrie! (Events-Item Needed Edition)
By this, You have already saved around 68K Robux and now, you can get yourself to buy more stuff! See how Simple this is? There are even more combinations like Black Hood + White Egg = Alternate Dominus Empyreus (64M Robux --> around 400 Robux), or a free promocodes for alternate Domino Crown (16M Robux --> FREE!)
**Disclaimer : A promocode for Domino Crown is unavailable now.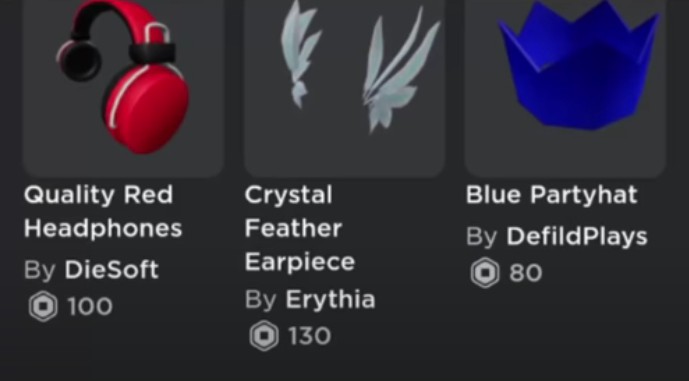 2. Youtube Tutorials
Youtube is a million billion places of imagination, if you search up ROBLOX Avatar Life Hacks, you will get to see a lot of ideas that you could use to make your funds become spreaded wider.
Example :
Sharkblox (Not Shoutout) is a good Normal Youtuber who has a lot of tutorials from outfits to avatar accessories. He once made an alternate version of Bubble Gum Face that costs around 40K+ Robux, he shattered it and made an alternate one that cost only 70 Robux!
He has also been making many more new LifeHacks that he gathered ideas from Social Center, this is why Social Platforms are the best place to search for the ideas as well as your cheap but stylish style!
And that's an avatar Main Tip! Brainstorm and Be creative! Not many people are creative but there's definitely a social platform that can help us like Youtube, Instagram, or Even TikTok! Stay Safe and get dressed!