03.05.2021
Lady Popular: The guide
Lady Popular is one of the most fun games I have come across. In this game, you're lady is one of the millions of members of the fictional world of fashion and fame.
As a lady, you also get to have your own apartment which you can furnish by yourself, you get to pick a boyfriend who you can later marry at a big grand wedding and you also get to join a club who will always have your back in club fights.
But of course, like in the real world, nothing is free in Lady Popular. You need dollars to buy clothing, pet clothing, furniture and play Lucky cards in the carnival. You can earn income from your apartment, judging beauty pagents and winning beauty pagents. You can also get money by exchanging it with diamonds which you can earn or buy. Emeralds are also one of the means of exchange which can be used to buy clothes in the boutique, unlock collections and celebrity looks. The can be earned by winning duels in the fashion arena and completing simple daily tasks.
So what are you waiting for? Sign up for Lady Popular and join the millions of people who connected with fun and a smile!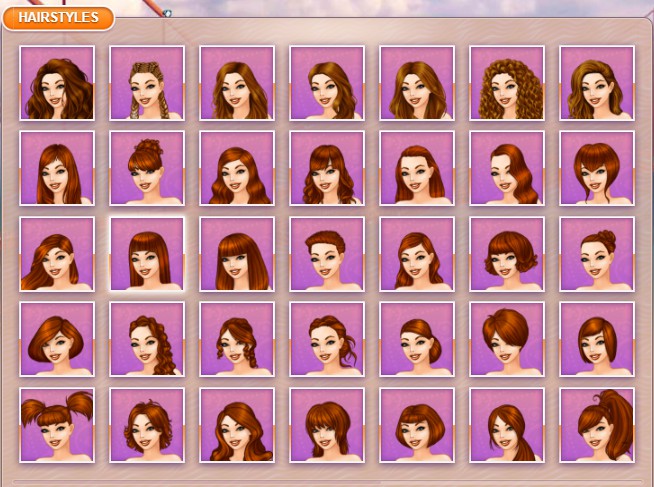 Not convinced yet?
With lady popular, not only do you have fun, but you also get to develop your own distinct style and learn to dress to impress.
You learn how to dress for any event and occasion, you learn how to match colors and patterns, you learn what it takes to be a pagent queen and you get the chance to express your creativity through judging contests.
Lady popular also gives you the opportunity to change your lady's appearance. You get to change her tan in the solarium, her hair style and color, her piercings, tattoos and even henna!
Lady popular is also good for all ages, no explicit content like most games these days. It is safe and children can rarely if not, never come into contact with predators and dangerous individuals. It is simply safe Club Penguin!


I believe that that is enough to convince you, so why don't you try lady Popular. You will not regret it!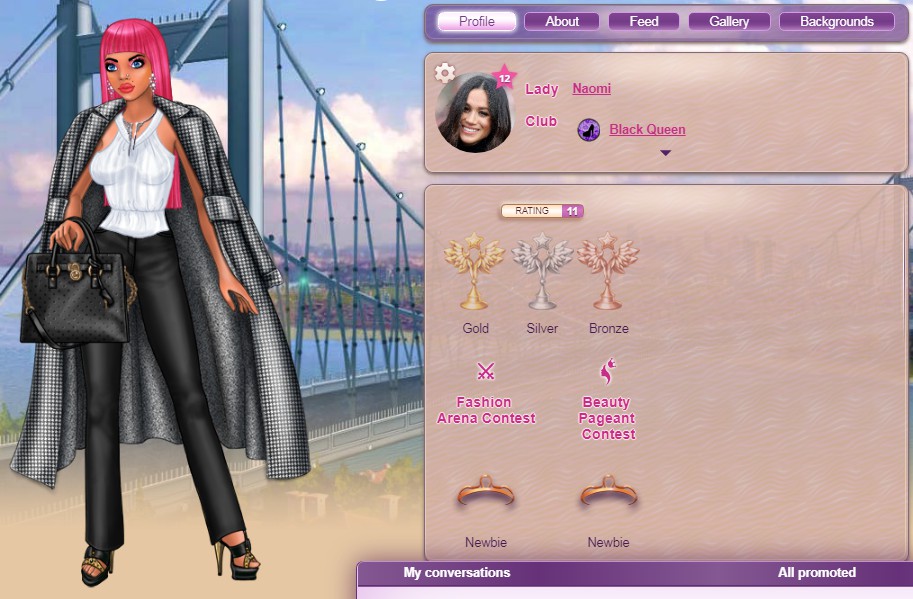 Lady Popular has accounts on many social media platforms so you can contact them if you have any questions and you can see their posts to stay up to date if there are any events.


Facebook: https://www.facebook.com/ladypopular/


Twitter: https://twitter.com/lady_popular?lang=en


Instagram: https://www.instagram.com/ladypopulargame/
Blog: https://ladypopularstyle.com/about/
The game is not only an online game (free by the way), it can now be downloaded on all Android and iOS devices for free!

The app gives you more opportunities to earn Diamonds, Dollars and Emeralds.
But if you are you are using a laptop or any other desktop computer, you can use the link below to sign up and have a good time playing this amazing game.
That is all I can say about this marvelous game in less than 6000 characters.
So now go and have fun playing the dress up game of the century!