18.05.2020
Press Space To Honk - Untitled Goose Game
Untitled Goose Game is a 2019 videogame developed by House House, an independent video game developer based in Melbourne, Australia.
This videogame put to the player into the control of a goose. Our mission is being annoying with all of the residents in a town in a lot of possible ways. We only have some very simple movements to do it, like move the camera (making a zoom and an in-zoom), move ourselves, run away, grab almost every object and make to the goose do a honk.
The game seems to be very simple at the beginning, with a simple objective and simple controls and probably you would think "it's just like the type of game that you would play for a couple of hours and after you get bored of it and never play it again", but no, it's not like that. In fact, that's what makes it special, it simplicity. It could sound like a bad joke at the beginning, but, when you play it, you would see what I am talking about.
When you start the videogame, it welcomes you with this generic menu screen, we aren't going to talk much about it, because it's just a simple and generic menu screen, like I said before.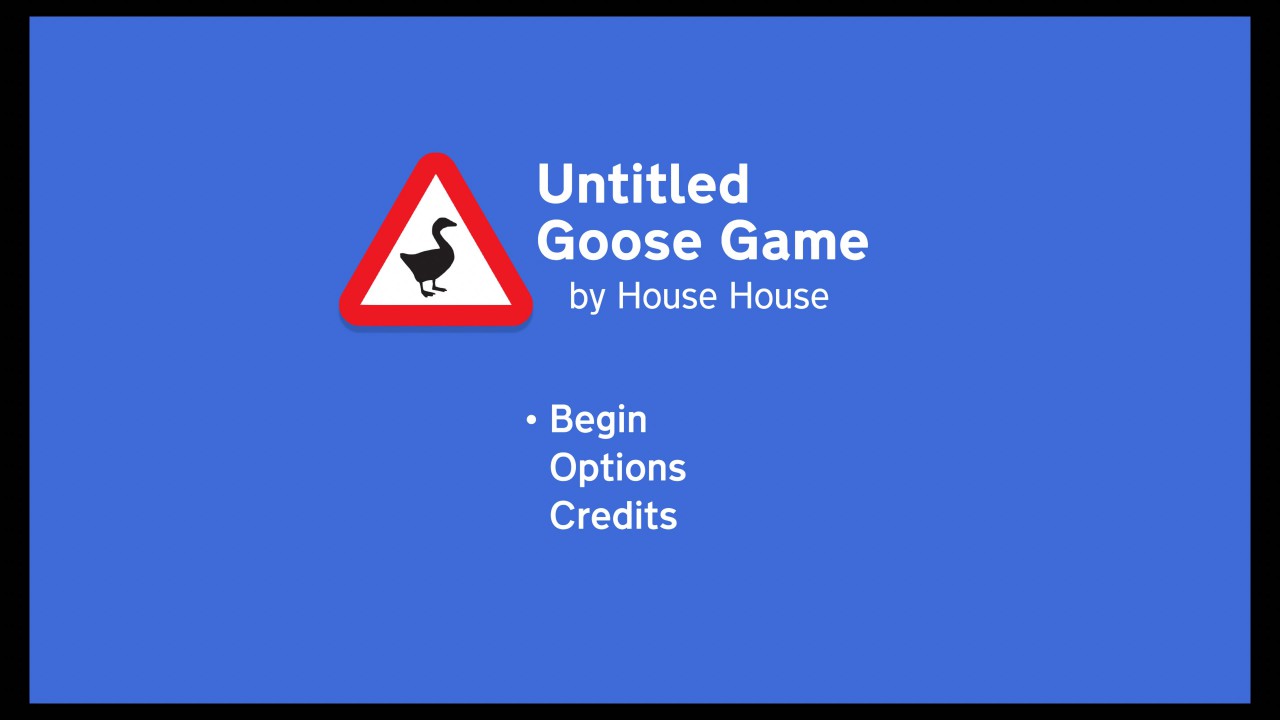 Let's better talk about the actual beginning of the game. When you enter to a new file (the first time), you are going to start seeing a bush, and a message is going to appear, it's going to say "Press Space to honk" (yes, just like the title of this article). After press it, the goose is going to do a honk. Next, you're going to learn how to walk, how to run, how to grab things and how to move the camera.
But how? well, the game just has a preparation scenario where you have to pass across a giant wall and escape to the town. This is not really relevant for us, so, let's talk about the first "enemy" at the game.
The first "enemy" is a farmer NPC who is just taking care of his garden. Our first mission is get in his garden. We can do it, making a distraction to make him open the door and go in, or just break-in from a hole in a strategic place.
Anyway, we are going to complete the first assignment, and it's going to be attached from a to-do list, literally. Then, another objectives are going to appear, like make a picnic with the farmer things, things like that.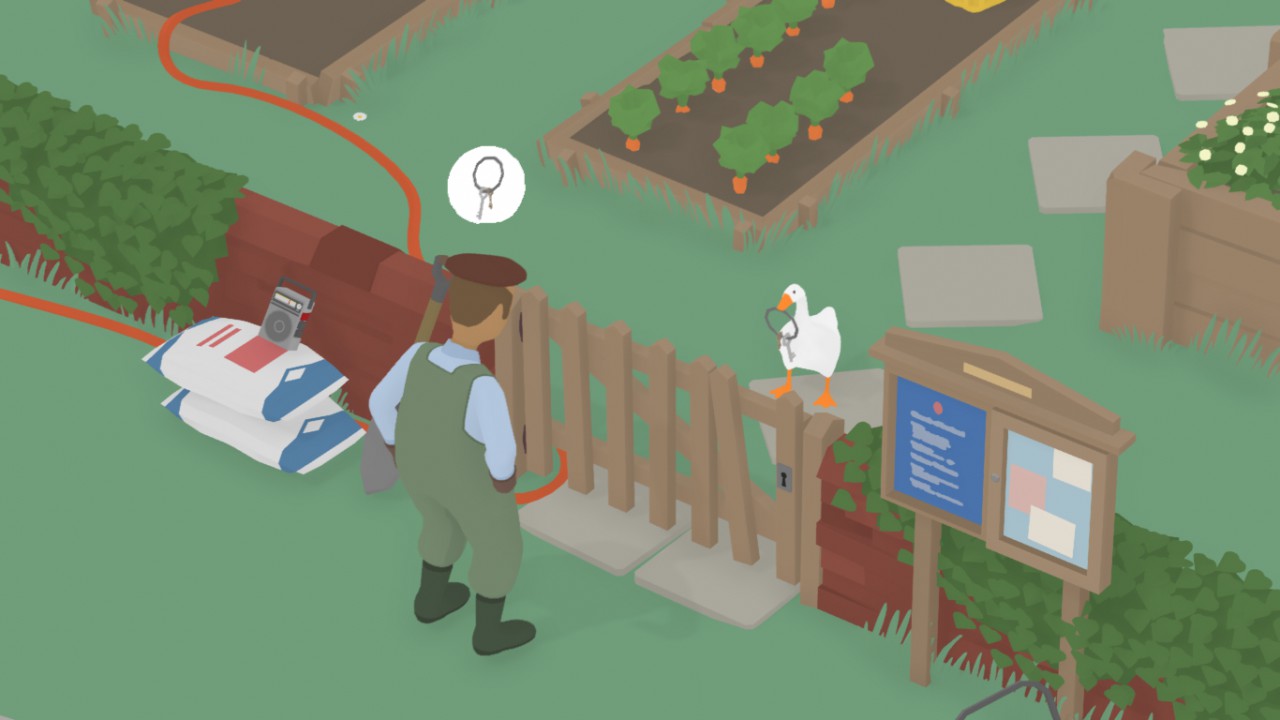 But, the things i have been talking in the beginning of this article are going to be represented by now: All of it starts when you make your first secret objective in the list, and you are going to start to do a lot of things that you don't need to do, making you enjoy the game a lot more.
In my case, my first secret objective was the "lock the farmer out the garden. I completed it by lucky, because i didn't know about the secret to-do list and i just was trying to beat the game, making traps.
Like i said before, the to-do list is not going to tell us how to complete the objectives, so, you need to play the game making malevolent things all around the people.
After you have made some of the objectives in the normal to-do list with the farmer, he is going to put a "prohibited goose" advice and he's going to leave a hole in his wall (by mistake), and you can escape from there to the next scenario, where you're going to be able to be annoying with more people.
To finish, i am going to said that Untitled Goose Game is a good game, and everyone have to try it, at least once.