13.03.2023
Best strategy for Town hall 10
Hello, Everyone today we are going to talk about what quite possibly is one of the best if not the best attack for town hall 10. This attack is known as Zap Dragons. This is a beautiful strategy often easy to perform. The name probably clears out what the attack is about. This attack consists of a few balloons, dragons and a few lightning rage and rage spells. This is how I train the troops for when I attack. Ten dragons worth two hundred housing space, Six balloons worth 30 housing space, and lastly a baby dragon worth 10 housing space. This brings up a total of 240 housing space which is the max for town hall 10. Now, when it comes to spells you will need to brew six lightning spells worth six housing space, two rage spells worth four housing space and two earthquake spells worth two housing space. This brings up a total of two hundred and forty housing space which is the max for town hall 10. If you have maxed out your clan castle in town hall 10 then you will be able to ring in a siege machine.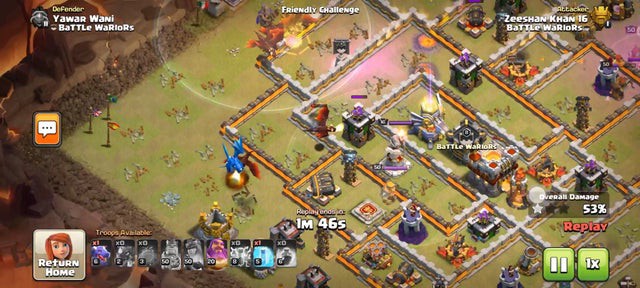 I recommend a stone slammer with three balloons and a dragon inside of it. For clan castle spell I would reccommend an earthquake spell. Also both you king and queen should be maxed out for them to be the most effective. The max level for heroes in town hall 10 is 40. I also recommend that your whole army is the max level so that they are the most effective. Aside, from the levels let's start on how you can execute this attack. You set the funnel on either side of the base. This could be with a dragon or balloon. You can often use the king and queen on opposite sides or just tag them together. However, you want to take out the left and the right area meaning the dragons can fly directly into the base. Now, with the lightning spells you will be taking out the aie defense three lightning and an earthquake is enough to take out an air defense. So, you will take out two of them alongside any surrounding buildings such as archer towers. For the remaining Rage spells you want to use these to get to the remaining air defense.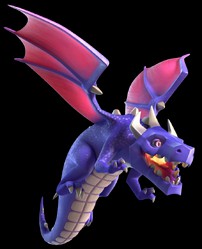 You will fly in to the major threats like the multi-target inferno towers and the air defenses. If the sweepers are not turned towards your dragons which is very unlikely to happen, you can fly in from behind them which will prove more effective. Once you have taken out the air defense that are the major to get to i.e the ones at the back, set that funnel and deploy your dragons so you can set your killsquaddown and chill. The dragons will take down the base if you can try and deploy the dragons prior to using the lightning spells to help with time and also save on to the archer queen's ability as you never know when you might need it towards the end of the attack. It's honestly one of the easiest attacks to get the hang of with town hall 10 as well so I'm sure it will help you out a lot, best of luck getting those three stars. One of the most popular content creators for Clash of clans , Judo Loth personally also hinks this is the best attack strategy for town hall 10. That's it for today, Thank you and have a good day.