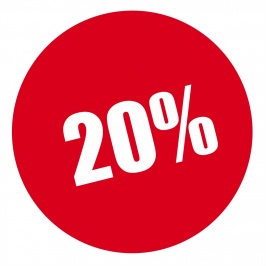 30.09.2016
20% Bonus with PSC + prizes!
Join the world of Bananas and win cool prizes!
Each paysafecard will grant you a 20% bananas bonus and a chance of winning our contest!
Every user who charges his account with a paysafecard will additionally receive 20% more bananas! The promotion will begin Oct 1st and will last till Oct 15th. Three contestants will be randomly selected to receive great prizes including Steam Wallet prepaids or paysafecards!
What are bananas?
They're the interactive currency of www.bananatic.com where you can exchange them for dozens of different digital prizes. Just go to "Spend bananas" section and chose one of Bananatic's shop where you can pick games, prepaids and many, many more.
Bananas have no expiry date and it's totally up to you which prize to choose and when! You can accumulate any number of bananas.
Who can play?
Every user who is at least 18 years old, lives in US/CA/UK/AU and has an active Bananatic account.
How to play?
It's easy! Prepare any paysafecard coupon and create (if you don't own one) an account via Bananatic.com. Go to "Collect Bananas" and use your unique PIN to charge bananas. Increase your winning chances by adding other paysafecards to the account. Remember! Every paysafecard charge brings you closer to the prize and some extra bananas!
When will the results be announced?
The results of the draw will be announced on Oct 17th. All winners will be notified about their prizes via e-mail by the promoters representative. The list of the winners will be published by name/email? on the www.bananatic.com – official Bananatic website. These informations are not passed further to third parties. It is impossible to swap or exchange prizes for cash. Any attempt of fraud will result in immediate disqualification.