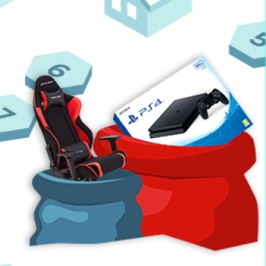 01.12.2018
The Bananatic Xmas Calendar is finally here!
Hello Gamers!
Important announcement - the second part of the event has begun today!
We have prepared for you some new tasks in Bananatic Xmas Calendar which will give you the opportunity to gather more and more Xmas points!
There will be new activities revealed each day. Remember! In order to move to another day's task you will have to complete the previous one. There is also no time limitation for completing the tasks. You can join the event whenever you wish (till the end :D - 24th of December),
PS4 console and DXRacer gaming chair are waiting! Do not hesitate and start gathering Xmas points! Click HERE and check it out!
Happy hunting,
Bananatic