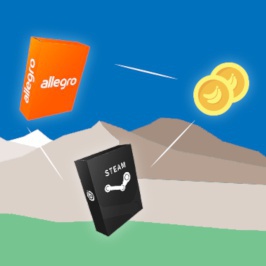 06.12.2019
Winners of the October Event.
Hi Bananamaniacs!
It is time to announce all the winners of the October Event! Thank you for taking part in our event and we hope to see you next time!
And we really sorry for that delay, but checking points earn in event takes us more time then we think.
Moonsault who gathered an incredible amount of points - Steam Wallet Cards worth 50 euro will be soon delivered to your account ;)
emev2 - 30 euro Amazon Card is coming!
berndelaneyc - 15 euro Amazon Card is coming!
The rest of the Users:
Mimic
kb5220
UliStone
dragonus
Yux1000
adriangrantc
Ashleyaug
Your accounts will receive some extra bananas. Stay tunned!
Once again thank you all for taking part in the event! And to all winners - congratulations!
Yours always,
Bananatic Team