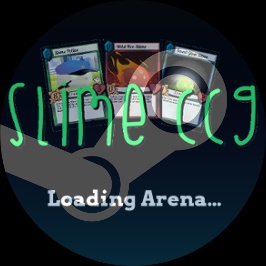 13.07.2018
Slime CCG has arrived!
Hello Bananamaniacs!
The day has finally arrived...
We are extremely excited to announce that Slime CCG is finally available for all the gamers!
Our publisher's plan seems to get a little busier which means that you can except more and more fantastic games. Certainly we will keep you updated ;)
Check out now Slime CCG and leave us a comment! What do you think of this card game?
Looking for some weekend company? Join our Facebook event!
Best wishes,
Bananatic Team