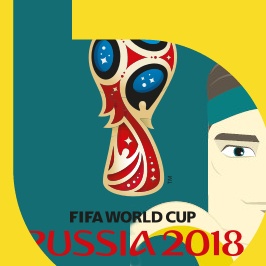 26.06.2018
Join World Cup event and win bananas!
Hello Bananamaniacs,
We have some great news for you! The World Cup is on and a new banana opportunity has showed up. We have informed you earlier to start gathering bananas... The time has finally come to make a use of them!
Banana World Cup rules are simple. Choose the winner of the next match by clicking "Bet on" button. If needed you can change the winner before the match begins.
In order to bet on a specific winner you will have to pay a specific amount of bananas. The amounts differ from each other based on the stage of World Cup.
Example - 1/8 final matches bets cost 100 bananas. Whereas, semi-final matches cost 200 bananas.
The results will be announced the next day and you will be able to check them out in the main event page.
Certainly you can join the event whenever you wish to ;)
Warning!
You may only use bananas gathered from quests, offerboxes, FunZone etc. Purchased bananas cannot take part in the betting.
Enjoy!
Bananatic Team