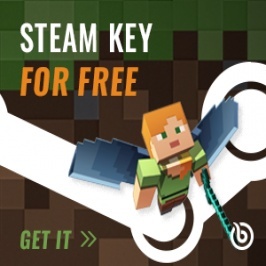 30.11.2017
Giveaways arrive to Bananatic!
Hello Banana Collectors!
Ready to grab some more games for free? Check out now our newest giveaway tool! This may be the easiest way to receive some of the finest prizes like PC games codes, Gift Cards and many, many more! Complete some simple tasks in order to take part in the event.
Do not forget to follow our Facebook page and the coming news! We will update you whenever a new promotion arrives at the giveaway dedicated website.
Ready for the gaming hunt?
Check out now all the current offers.
Be aware!
The number of codes is limited.
Please be understanding... This giveaway tool is still being tested and will be improved - that is why some of the icons may not display properly.
Best of luck,
Bananatic Team