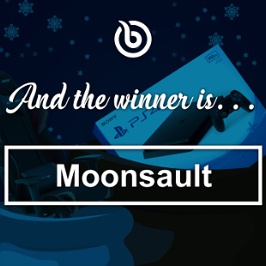 07.01.2019
Advent Calendar is over and...
Hello Bananamaniacs!
Thank you for joining our Christmas Event! The competition was tough but remember, there can be only one winner!
Congratulations to Moonsault who decided to pick Playstation 4 console! A well-deserved award will be sent to you within a few days.
So the winners are:
1. Moonsault - Playstation 4
2. Peter Pumkin - Steam Wallet 25euro
3. happydog - 10000 bananas
4. PayToWin - Amazon 10 euro
2500 bananas go to:
5. xi
6. mikesterino
7. MyFlyer
8. Pinsel
9. King77
10. xxMKHCxx
We will contact the winners individually! Bananas will be added to your accounts. Please check your emails.
Do not forget to follow us via notifications or Facebook. We will always keep you updated! There are some new events to arrive...
Once again congrats to te winners!
Banana Team