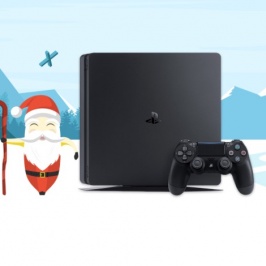 04.12.2017
Win PlayStation 4 and lots of bananas!
Hi there!
We would like to invite you to a special event!
Christmas is coming and for the occasion, we would like to offer you some great prizes and additional bananas! We have prepared a contest with great prizes: a PlayStation 4 console, Grand Theft Auto 5 and other prizes. This event starts on 1st of December and ends on the 24th (included).
How to join this event?
It's simple!
Register with your Bananatic account and... collect bananas! Whoever has gathered the highest number of bananas will win the first prize. You will be able to check the ranking progress on a special, dedicated website.
We have also created a special Bananatic Xmas Calendar. It includes a huge package of simple tasks, which will give you some extra Bananas! Another great bonus for us for Xmas!
Check out the event's website to find out more about it!
Ready? Steady, GO!
Good luck,
Bananatic Team