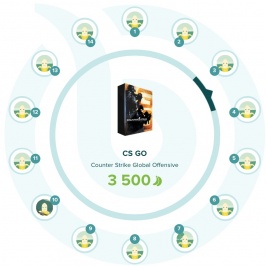 30.10.2016
Bananabet - bet on the prizes!
Bananabet
Not have enough bananas to pick up your dream prize? Now you can bet for it!

http://www.bananatic.com/lottery/
Yes, you can now win prizes! To join the draw you just have to bet part of the prize cost and wait until other people join the same table. The draw starts once the last person join the table. The entire process of the lottery can be viewed at any time by going to the "Bananabet" tab.