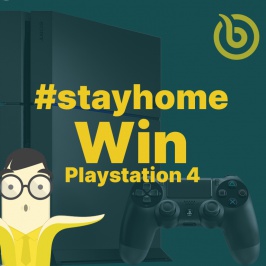 26.03.2020
Stay at home win a console!
Hi BananaManiacs!
We hope that you are all safe and healthy. The time has come to consider the worldwide situation very seriously, so please stay at home as much as possibile to minimize any risk of infection etc. In order to keep you motivated we are coming back with our console event!
Stay home, play games and make yourself a present!
The next round of our event has just begun! and the rules are simple... Just be active and gather special points to climb the ranking ladder! Find more information HERE.
You can join the event whenever you want! No limitations ;) Certainly the points will be automatically added to your account each day after the midnight.
The competition lasts till the end of April ;)
PS: Please note that you can win the console only once, but we have still a lot of prizes also for previous editions' winners!