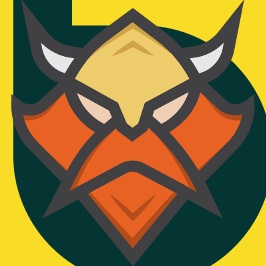 15.10.2018
GameVikings are here!
Hello Bananamaniacs!
A brand new key shop has arrived - GameVikings.com! If you are looking for some amazing discounts you could not find better! Check out our newest partner system!
How to generate a discount?
Create an account in GameVikings shop and connect it to Bananatic's account. In order to do this just go to "withdraw bananas" section and choose Vikings icon. A little HINT ;)
Now connect your accounts in order to use the discounts.
Now the time has come to gather some bananas! If you already have saved some bananas just use the slide to generate the discount. Please keep in mind that you will receive partner points, not a bonus code! All points will be automatically transferred to your account.
How to use discount codes?
1. Go back to GameVikings shop and choose the game which you would like to purchase.
2. Add it to your cart and confirm purchase by clicking "order".
3. In the next view you will be able to see your Bananatic account attached to shop's one. Go to "YourOrder" section and use the slide next to "Lower the price with Partner Points" command.
4. Now it is time to finalize the order. Please click "confirm payment" button.
5. You will be redirected to G2A Pay website where you can complete the payment.
All games' codes will be sent within a few minutes after the payment has been successfully confirmed.
Once bananas are converted into partner points you will not be able to use them in Bananatic. You cannot reverse this process. Also there is no time limit for Partner Points. You can use them freely, whenever you'd like to.
Heill og sæll :P
Bananatic Team